A 28-year-old coronavirus survivor says she couldn't recognize her body after double lung transplant
Mayra Ramirez is a 28 year-old Coronavirus survivor and the first person in the US to undergo a double lung transplant to treat the virus.
Prior to Ms. Ramirez' contraction of COVID-19 in April, she was working from home, social distancing and having food delivered to her house. In other words, the 28 year-old woman did all she could to ensure that she remained safe. It is important to note that Ms. Ramirez suffered from an autoimmune condition which required her to take immunosuppressants; it is probable that this condition, and the aforementioned medications used to treat it, made her more susceptible to the virus. Nevertheless, before she was diagnosed with the virus, she was active and healthy.
Before being taken into hospital, Ms. Ramirez was ill for two weeks during which she contacted the COVID-19 hotline to discuss her condition. At the time, she hoped to recover quickly but unfortunately, this was not the case. On April 26, according to New York Times, Ms. Ramirez' temperature reached 105 degrees Fahrenheit (40.5 Celsius) and she was admitted to hospital. Shortly after, the woman informed her mother that she is to be placed on a ventilator and would need her to make all of her medical decisions. This ventilator was kept for six weeks until she was put on the transplant list.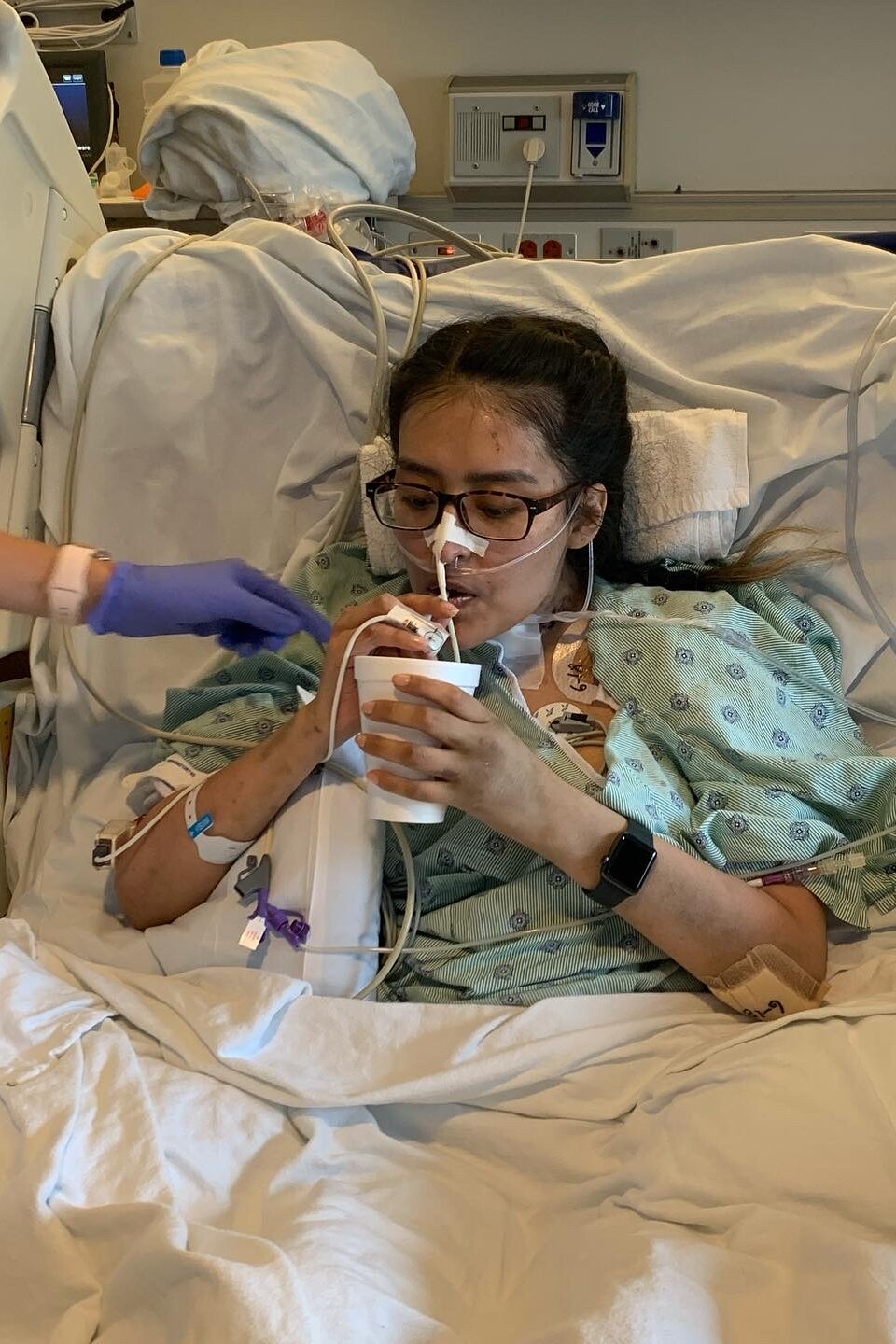 On June 5, she underwent the 10 hour-long double lung transplant which saved her life.
Ms. Ramirez woke up in pain, confused, thirsty and unaware that she had undergone a transplant. The New York Times also reported that when she later discussed the transplant, she explained that: "I just couldn't recognize my own body". According to Ms. Ramirez' doctor, her outlook is good and although she will be on anti-rejection medication for life, it is not likely that she would have survived without the transplant.
The New York Times further reported that Ms. Ramirez hopes to prove that a transplant like hers is an answer for those who are terminally ill with the virus:
"I definitely feel like I have a purpose," Ms. Ramirez said. "It may be to help other people going through the same situation that I am, maybe even just sharing my story and helping young people realize that if this happened to me it could happen to them, and to protect themselves and protect others around them who are more vulnerable. And to motivate and help other centers around the world to realize that lung transplantation is an option for terminally ill Covid patients."