20 pictures show the various relationships between cats and lizards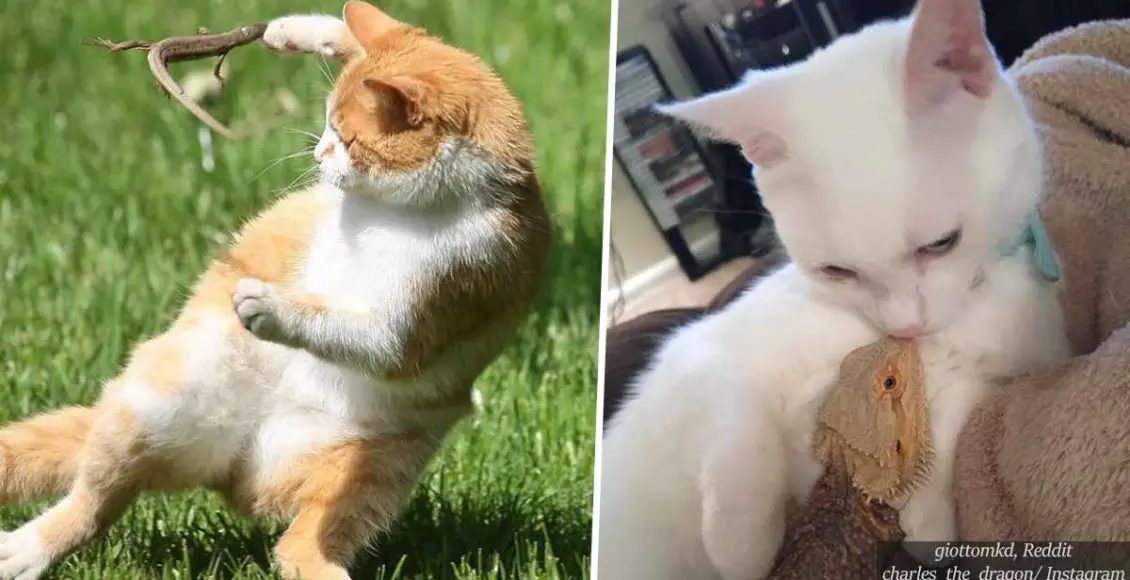 Do cats and lizards get along? 
What seems like an easy question does not have a simple and straight-forward answer. Being tiny and moving quickly, lizards are the perfect prey for cats. Certified cat behavior specialist Rachel Geller spoke to Bored Panda and explained that "cats have a prey drive that can be triggered by something that moves fast, and lizards move fast […] a cat may see the lizard as prey or something to play with." What is more, the relationship between cats and lizards can be quite dangerous. Obviously, it can be lethal for the lizard; however, it can also cause several different types of infections for the cat.
Despite this, the following 20 pictures show that there are various and numerous kinds of relationships between the two creatures:
#1: Stalking lizards is tiring work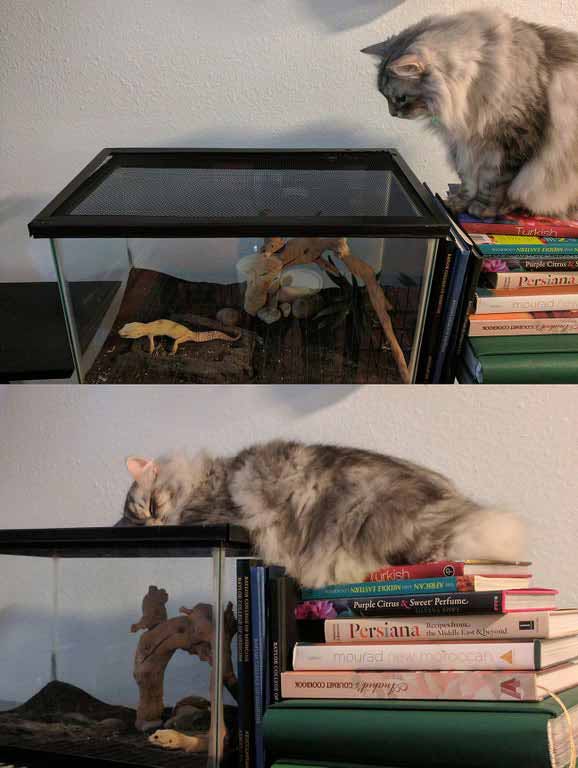 #2: My cat thinks he's a lizard…
#3: Fat Eli & Ron The Dragon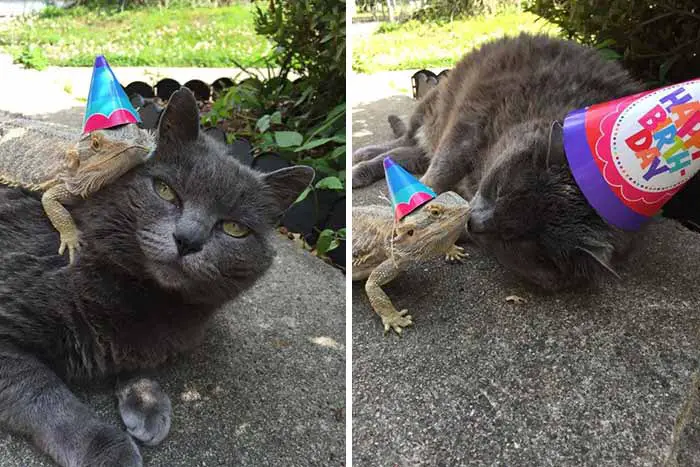 #4: Shhhh… Be quiet Cat, we're hunting bugs.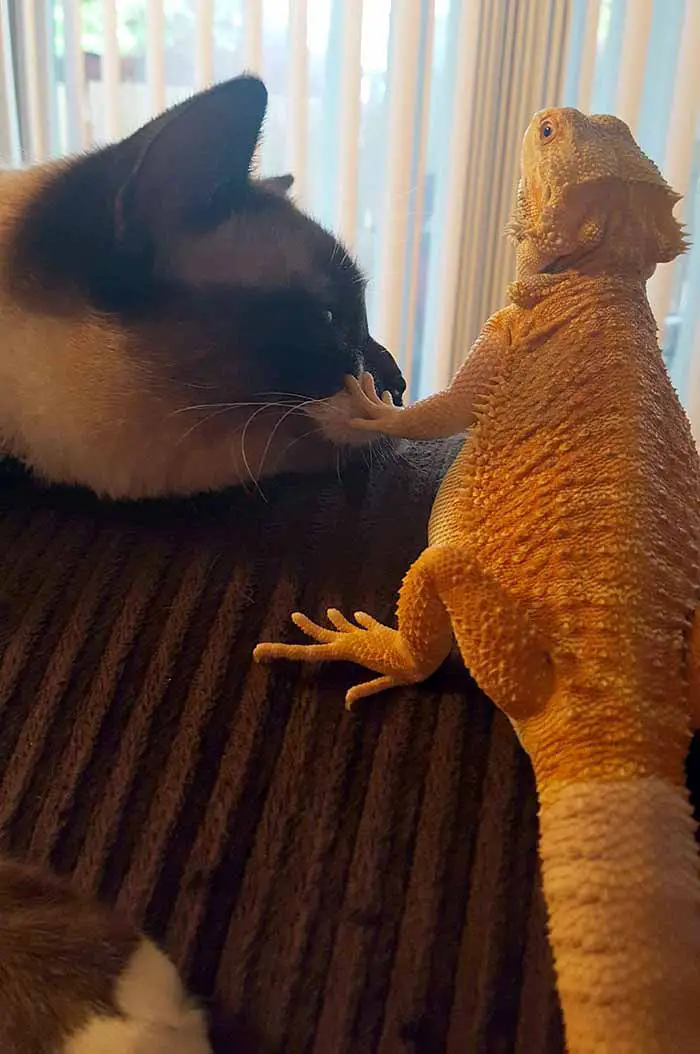 #5: My cat brought me a lizard
#6: Today's top news from isolation: a lizard is on the fence.
#7: A lizard caught my cat
#8: I've made a huge mistake
#9: Lizard spotted
#10: Lunch date
#11: My cat loves her buddy. She constantly wants to play and he'll be no part of it.
#12: Baby bearded dragon and cat, should I keep them apart?
#13: They want that lizard sooo bad! 
#14: Lizard gets pushed to the edge and attacks my cat!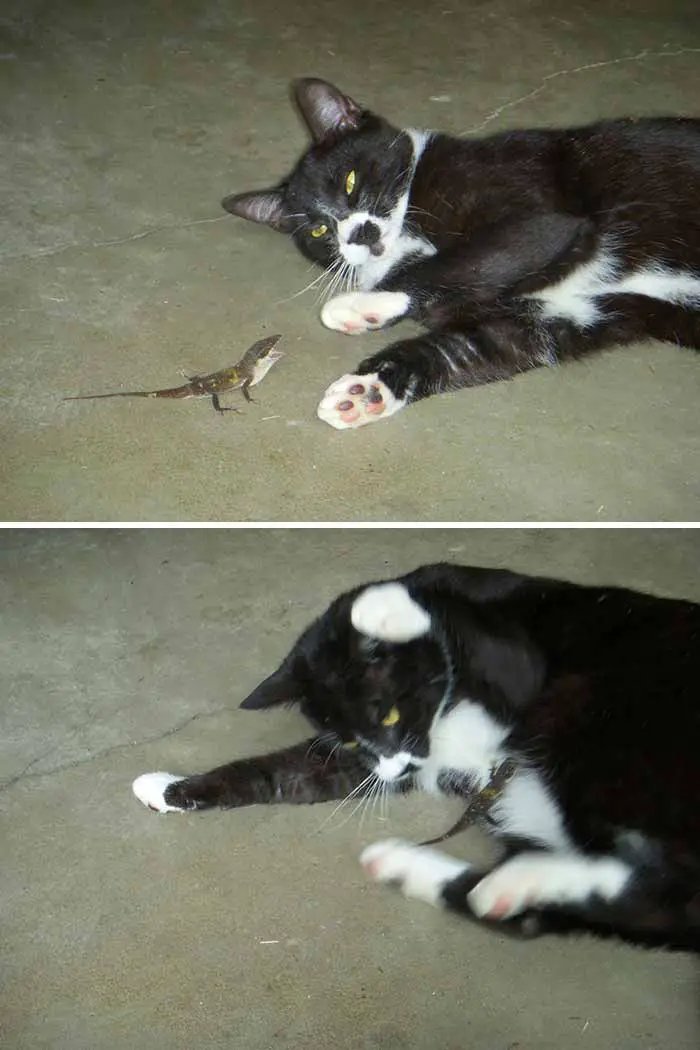 #15: "Undivided attention" brought to you by a small lizard on the bathroom window.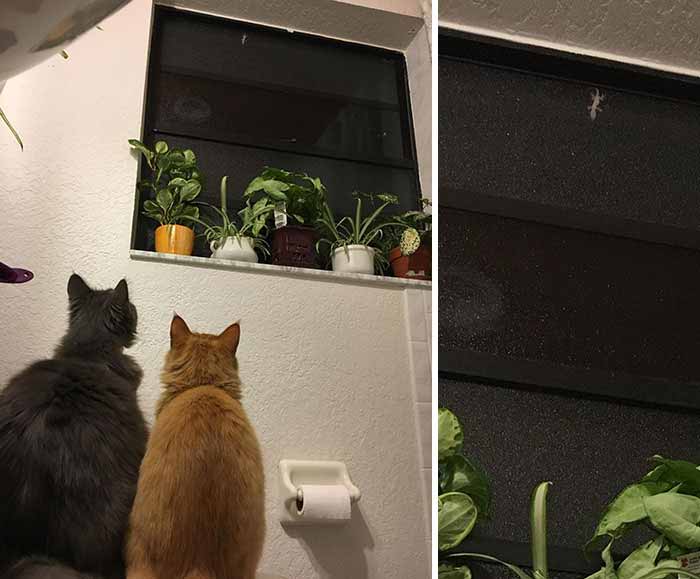 #16: Here is a lizard on a cat
#17: My cat caught a lizard and had no idea how to proceed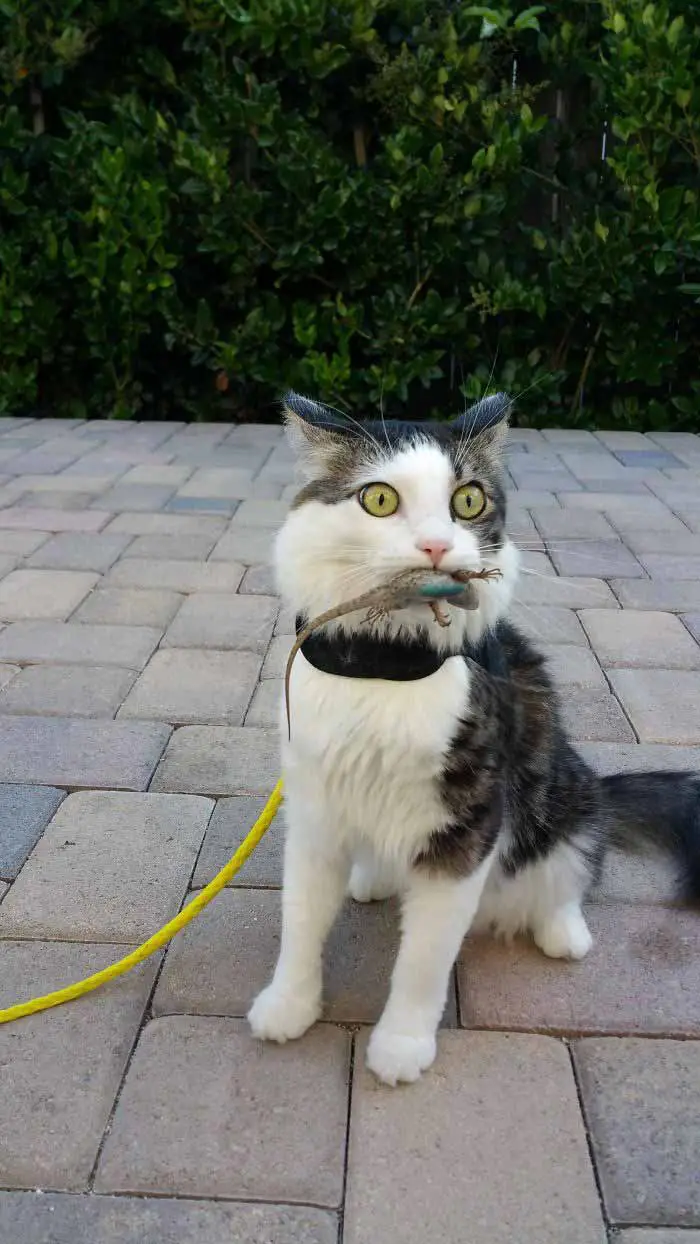 #18: Two unlikely best friends:
#19: My bearded dragon and my roommate's kitten are buddies
#20: Lizard likes warm surfaces, cat likes his back scratched – some problems solve themselves. 
Therefore, the relationship between cats and lizards is much more complicated than it seems. Evidently, some are even true best friends!