15 times children renamed common items and animals and they're all HILARIOUS!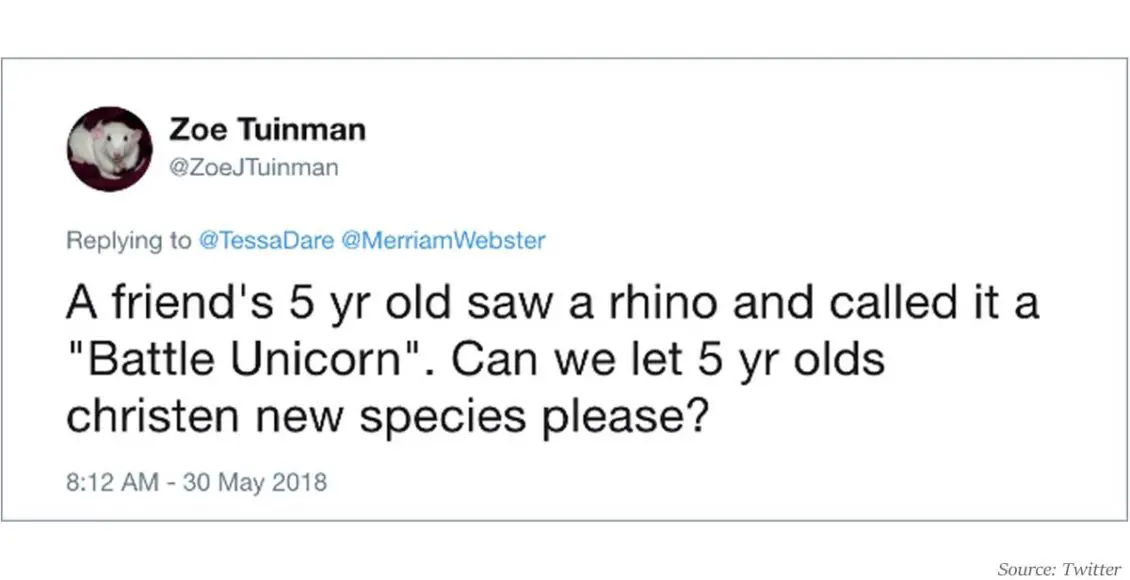 It is a well known fact that the imagination of a child is unparalleled. 
As a result of this powerful and creative imagination, you will find that children can often come up with interesting words to describe things from day-to-day life. After Tessa Dare tweeted about a time her friend's daughter called a crow a "Halloween Eagle", she spoke to Bored Panda and explained:
Children learn language by drawing connections and filling in blanks, so I think it's natural for them to invent descriptions and comparisons that we adults never see. As a professional writer, I wish I could recapture the inventiveness of language that Mia and other children have!
These are the 15 times children have been pure geniuses:
#1: Crows or Halloween Eagles?
#2: Mosquitoes or Vampire House Flies?
#3: Rhinos or Battle Unicorns?
#4: Vultures or Flamingo Witches?
#5: Ravioli or Pasta Pockets?
#6: Pots or Stove Buckets?
#7: Cemeteries or Die Yards?
#8: AC or Cold Heat?
#9: Ambulances or Boo-Boo Trucks, Sheets or Bed Skins?
#10: Ankles or Wrists of your Leg?
#11: Earmuffs or Snow Headphones?
#12: Hush Puppies or Quiet Doggies?
#13: Cauliflower or Little White Trees?
#14: Big toe or Thumb Toe?
#15: Dry cleaners or Hamper Store?
We don't know about you, but we prefer the latter of each and every single one of these!