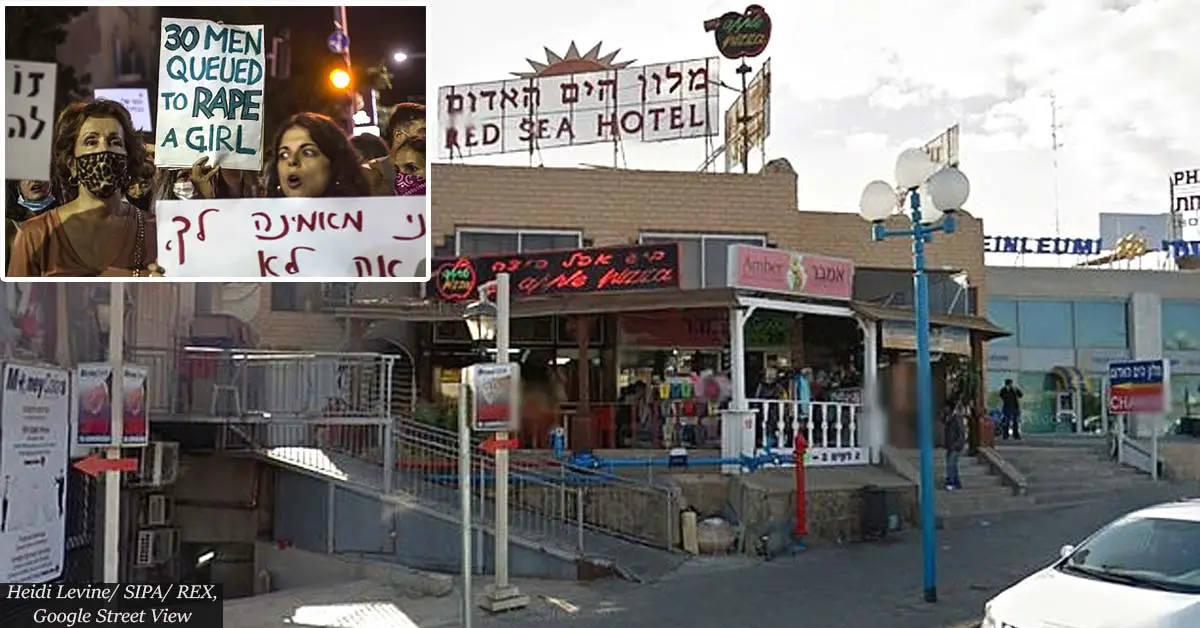 11 people have been arrested for allegedly raping a 16-year-old girl in Israel
11 people have been arrested for the alleged gang-rape of a 16-year-old girl in a hotel in Israel.
According to Daily Mail, the girl was not a guest of the hotel but had been raped in the Red Sea Hotel on August 12 after going there to drink with her friends. Two 27-year-old men are believed to be the main suspects although Daily Mail reports that witnesses have said that up to 30 men were seen. The 16-year-old's claim has been backed by her friend's report and by CCTV footage which is said to depict men queuing by the room.
Two women were questioned and held by the police.
The Red Sea Hotel manager was arrested as she has been charged with obstructing justice and failing to prevent a crime, Daily Mail reported. In addition to this, a 19-year-old woman was also questioned after it was found that she had been encouraging people to share footage of the girl's assault. The woman was released after she had admitted that even though she had texted a Whatsapp group discussing the video and saying, 'Don't be stingy, share', she would have never shared the video.
The young girl is now mentally unstable.
Unsurprisingly, this traumatic experience has left the 16-year-old teenage girl in shock. Nevertheless, she is reported to still be cooperating with the police whose protection she is currently under and has agreed to face her alleged rapists in court.
Outraged activists took to the streets of Israel. 
After news of the girl's rape became public, protesters took to the streets of Israel in order to display their condemnation and outrage. Daily Mail reports that 'the protesters united under the banner "we won't be silent anymore", with around 1,000 in the capital – where protesters briefly blocked traffic – 150 in Jeruselam, and more in Givatayim, Haifa and elsewhere.' In addition to this, Prime Minister Benjamin Netanyahu has spoken about the alleged attack, calling it a 'crime against humanity'.
Moreover, Ilana Weizman of women's rights group HaStickeriot has explained that "one in five Israeli women was raped during her lifetime with 260 cases reported every day".