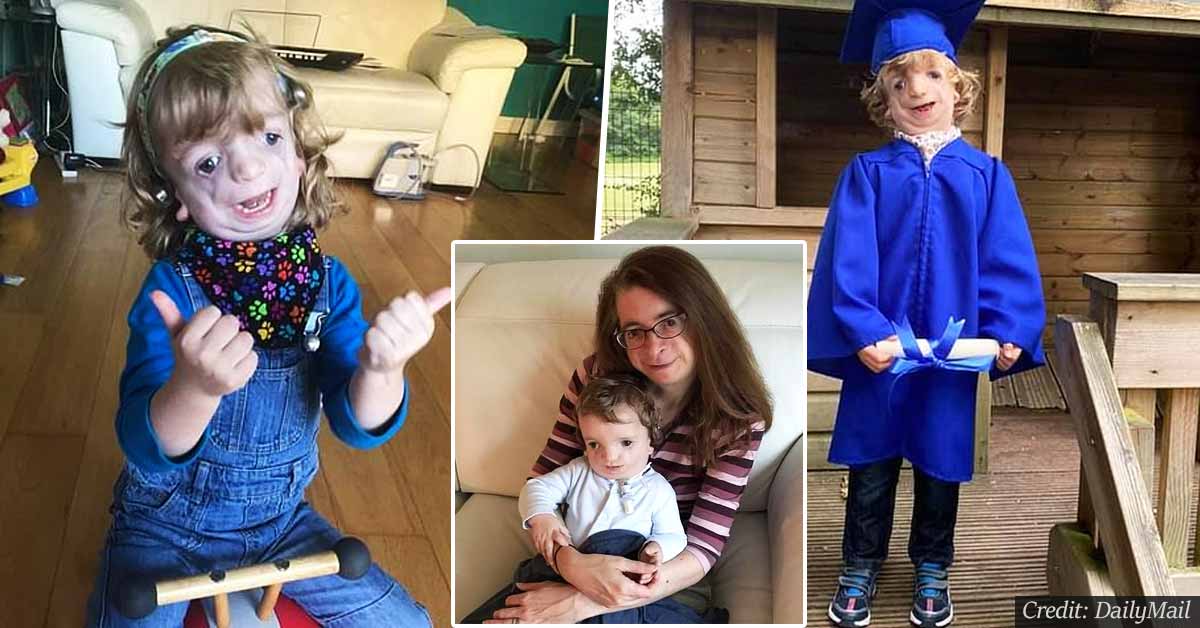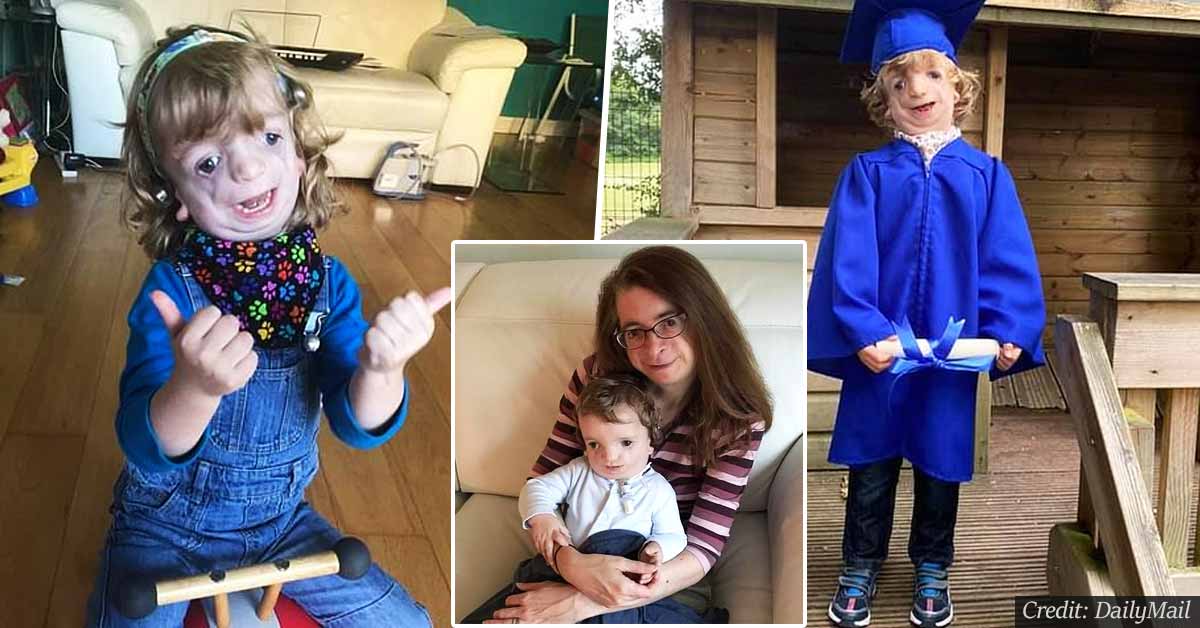 4-year-old boy with rare genetic condition is told he can't return to school
On account of his tracheostomy, Ryan has been told he cannot start school in September.
4-year-old Ryan Henry-Macklin was told he cannot attend school in September as a result of his genetic disorder. Ryan's condition is known as Treacher-Collins Syndrome, a congenital disorder which can cause craniofacial deformities. Thus, the little boy has a small upper jaw and upper airway which cause difficulty breathing. As a result, he has had to have a tracheostomy: a tube inserted into his neck so that he may breathe.
It is due to this tracheostomy that the boy is not allowed to start school next month.
Ryan's primary school does not have a room where he can adjust his device. 
Victoria Henry-Macklin, the child's mother, explains that having a tracheostomy means that Ryan would have to undergo a procedure called suctioning. This, according to the Daily Mail, "removes mucus and secretions from the trachea". Consequently, the government guidelines have suggested that this procedure is seen as risky and could infect students in the classroom.
This has caused outrage as Ryan's mother has explained that the procedure is the equivalent of a child blowing their nose. She further commented, stating that "it's only a problem if the child has COVID and the child is not likely to have COVID because they [children with tracheostomies] have all been shielding for five months".
Victoria is fighting for her child's education.
Moreover, Victoria has told the Daily Mail that there have been cases where children with tracheostomies have been told that they can attend school as long as they spend the full day in a separate room. This has been viewed as unacceptable and inhumane as isolating a child would have severe, negative effects on their mental health.
So far, the mother has sent a letter to the Education Secretary Gavin Williamson, fighting for the guidelines to be adjusted. What is more, she has spoken to health officials who have confirmed that Ryan poses no more risk than any other child. In addition, the Daily Mail has reported that the health professionals that Ryan's mother has spoken to, also feel that "the guidelines need to be more accommodating for children with tracheostomies and they should not be excluded from schools".
Victoria has since started a petition titled "Stop discrimination and preventing children with tracheostomys [sic] returning to school". To support Ryan and other children facing similar discrimination, you can sign Victoria's petition here: change.org