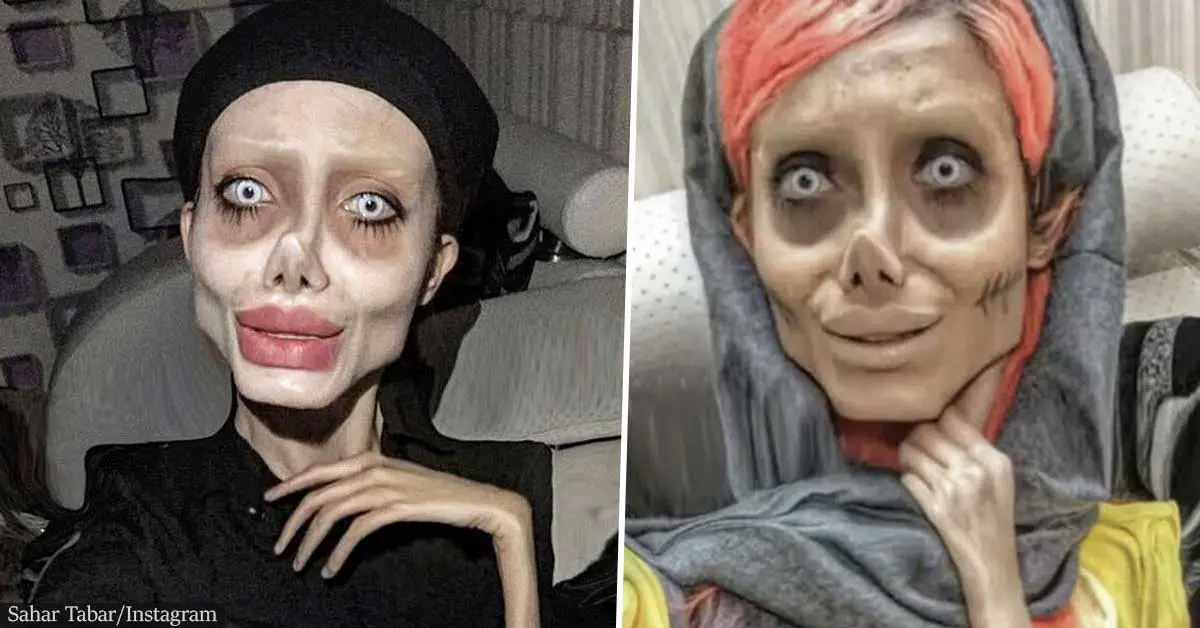 Iranian Angelina Jolie 'zombie lookalike' has been sentenced to ten years behind bars, her lawyer says.
The Iranian Angelina Jolie lookalike has been jailed for 10 years for 'promoting public corruption' with her looks.
Sahar Tabar, 19, became popular after heavily edited images of her looking like Jolie emerged on the internet. 
Journalist Masih Alinejad is now calling on the real Angelina to help free Tabar: 'We need your voice here.'
View this post on Instagram
Fatemeh Khishvand, also known as Sahar Tabar, has been deemed the 'zombie lookalike' of Jolie. As per LADbible, the 19-year-old Iranian woman was arrested back in 2019, alongside three other female social media influencers.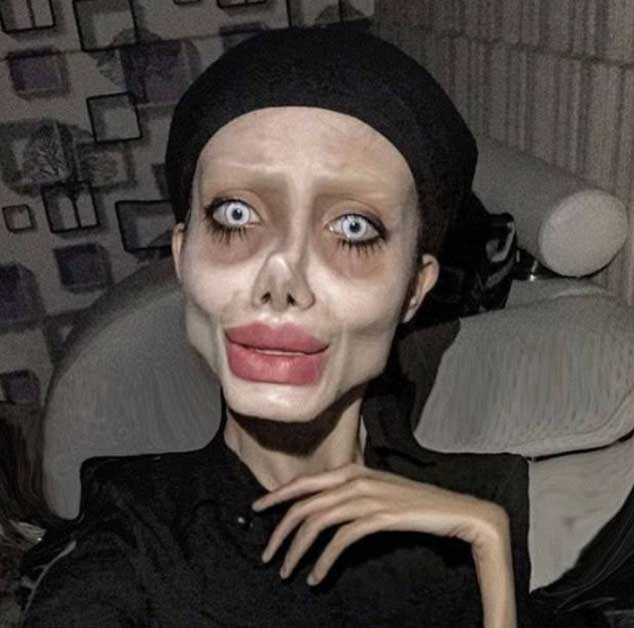 Iranian Journalist Masih Alinejad, who has reportedly spoken to Tabar's lawyer, confirmed to Mail Online that the woman has been put in prison for 10 years. The court gave her a decade-long sentence for 'promoting public corruption'. In a Twitter post, Alinejad wrote:
"10 years jail for Iranian Instagrammer who used makeup & Photoshop to become a zombie Angelina Jolie. Sahar Tabar is only 19. Her joke landed her in jail. Her mother cries every day to get her innocent daughter freed."
"Dear Angelina Jolie! we need your voice here. Help us."
The charges against the 19-year-old included blasphemy, inciting violence, gaining income through inappropriate means, and encouraging youths to corruption, according to Tasnim news agency.
In a follow-up tweet, the journalist posted a video where she explains the dreadful controversy of the situation.
I call on Angelina Jolie to help an Iranian 19-year-old girl who received 10 years prison sentence for using makeup & Photoshop to turn herself into Angelina.
Islamic Republic has a history of tormenting women. We need to be united against this gender apartheid pic.twitter.com/Z5Y8yMsY76

— Masih Alinejad 🏳️ (@AlinejadMasih) December 11, 2020
Tabar gained massive social media fame in 2017.
At the time, viral photos of her supposedly looking like Jolie circulated the internet. Many suggested she looks more like Tim Burton's Corpse Bride character, rather than the Hollywood actress. Nevertheless, the Iranian girl was rumored to have had about 50 plastic surgery procedures to achieve her hair-raising look.
However, Tabar later halted the fuss by posting unedited images of herself in real life. She claimed that she was simply toying around. What is more, she said that she never intended to look like Angelina.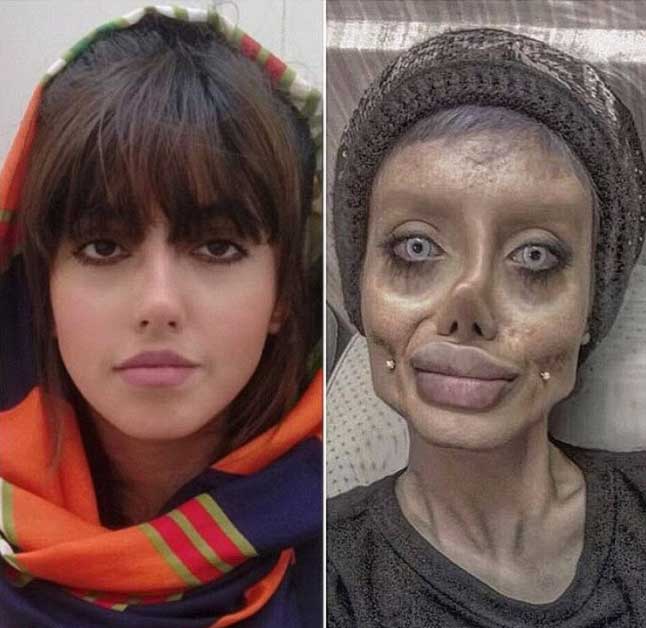 Even though she now has some plastic surgery, making her lips look fuller, the alternations she has are definitely not as extreme as they appear in her viral photos. All she used for her bizarre appearance was heavy makeup and Photoshop.