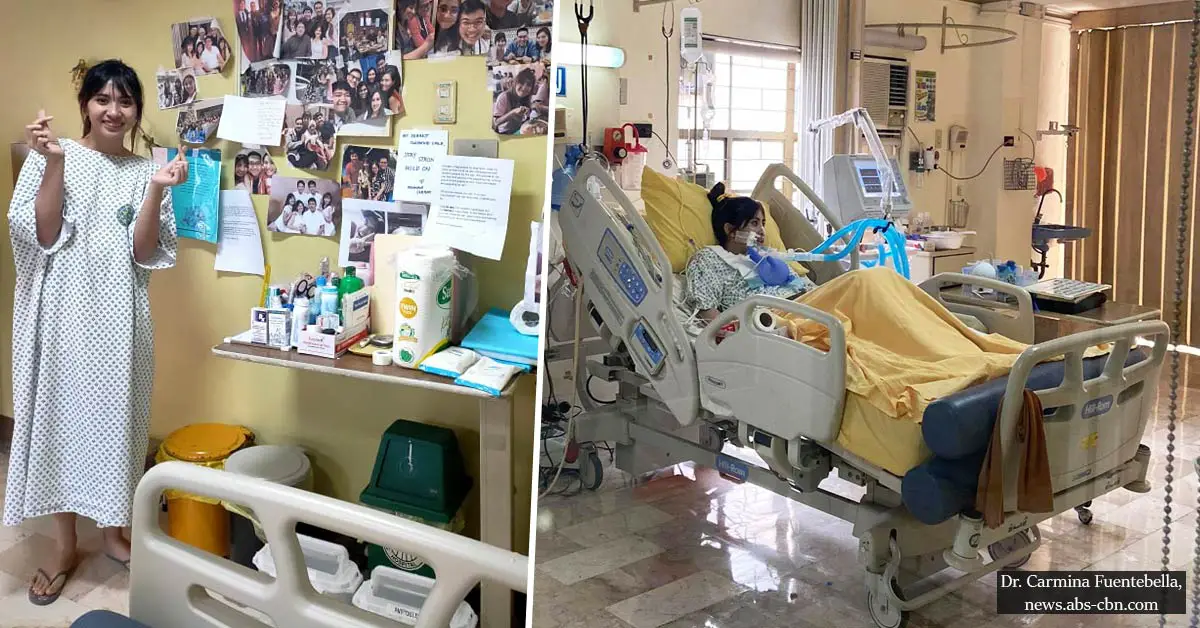 Young MD struggling with COVID-19 was about to give up, but she found hope
This 27-years-old woman was full of dreams and goals she was looking forward to achieving. 
The young MD was hoping of becoming a great doctor, having her own family, and traveling the world. But sadly, she became yet another victim of COVID-19.
Dr. Carmina Fuentebella first felt the symptoms of the incredibly dangerous disease on April 4th. At first, her body was aching. She was admitted to ICU, where she was breathing through a mechanical ventilator while being under tremendous pain.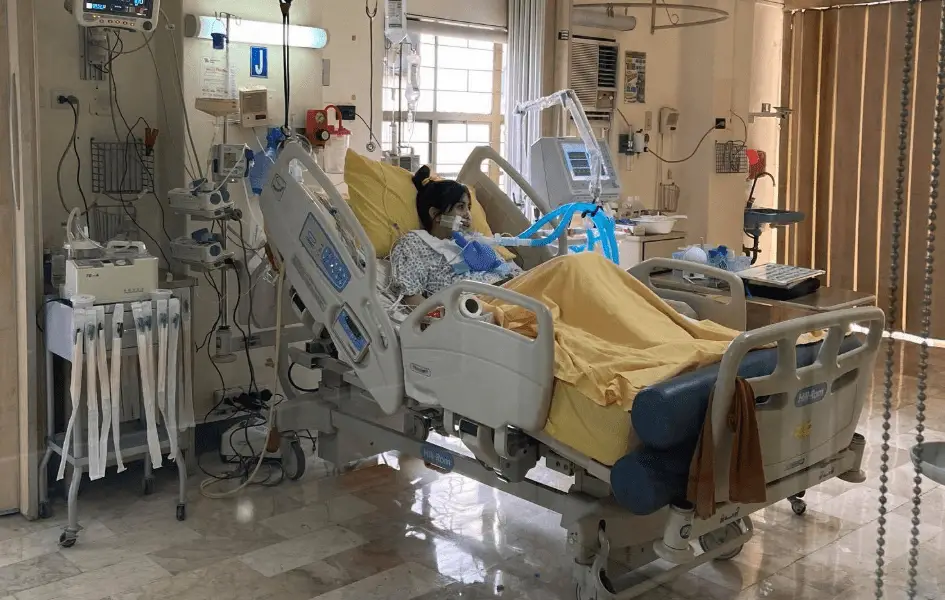 Carmina shared her struggles with ABS-CBN News:
"I thought it was just muscle strain since I was doing laundry the day before. I had fever. I knew I was immediately (a) suspect COVID-19 case since I was handling a lot of patients who were probable and confirmed COVID19 cases."
Recently, Dr. Fuentebella had been working on suspected coronavirus cases in the emergency room of the University of Santo Tomas Hospital. Therefore, she was completely aware of the risk of contracting the virus. However, she didn't expect it to affect her so critically.
When Carmina was first admitted to the hospital, her X-ray showed she had pneumonia. On the third day, they attached a mechanical ventilator to her, as she was having extreme breathing difficulties. The 27-year-old MD admits she was surprised, as it isn't common for a young person to withstand such severe symptoms. Besides, she didn't even have any pre-existing medical conditions.
At a point, due to the disease, the young woman was on the verge of giving up.
She described her agonizing experience:
"I wanted to give up at first because it was wearing me out. They stick a needle in you everyday. You don't understand what's happening to you. Then you're intubated, apply a suction on you, and it's not just a tube. They extract your phlegm, you vomit. You do that everyday for four hours. It was really painful."
Carmina felt so desperate and exhausted, that she even begged her doctors to remove the ventilator. The pain she was experiencing was almost unbearable. But when she found out thousands of strangers were praying for her to recover and get back up on her feet, Dr. Fuentebella was hopeful once again.
A week after the medic was admitted to the hospital, her family decided to share her story on social media.
They were genuinely hoping that people's prayers will help her get through the disease. Carmina shares that since the posts went viral, strangers all over the world were genuinely concerned about her, and asked her how she's been handling in such difficult times. Moreover, her medical colleagues started posting photos of her family and friends on her room's wall, so she can see them and have a reason to fight the virus.
"Whenever I want to give up, I'll look at the pictures we get together and then I think: I have to fight now."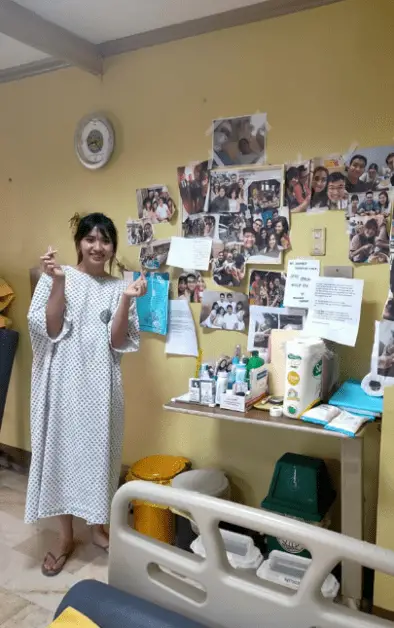 While treating her, the doctors started giving the young coronavirus patient experimental drugs. Originally, these medicines were created for treating other diseases, but they are currently tested against COVID-19. However, despite having access to suck explicit treatment, Dr. Fuentebella still had difficulty breathing.
Since her condition wasn't improving, the doctors decided to try convalescent plasma transfusion.
They found a matching donor in three days, and eventually, she was starting to feel much better.
"Three days after plasma was given, my oxygenation status improved. Eventually, my chest x-rays were normal. We were not sure if it was the plasma because multiple interventions were given, but it was the immediate intervention given prior to improvement was the plasma."
Three weeks after Carmina first felt COVID-19 symptoms, she was already feeling quite well. Unfortunately, she had to celebrate her 27th birthday at the hospital, but she wasn't feeling so exhausted and depressed anymore.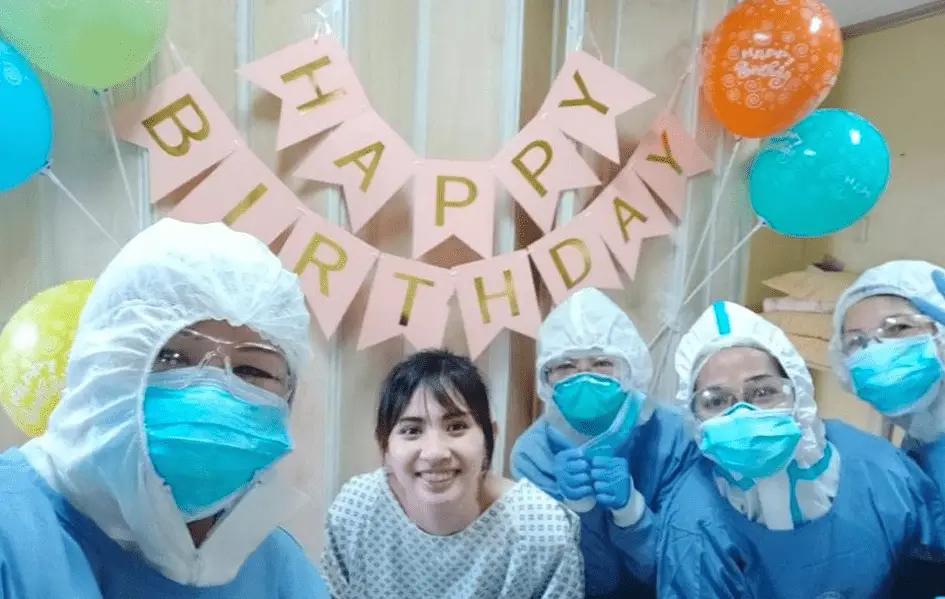 As soon as she tests negative for coronavirus, the birthday girl will be able to go back home with her family, where she would be under a two-week quarantine regime. Now that she has experienced the struggle of having COVID-19, the young MD shares she can't wait to return to the frontline and help other patients.
 "I feel that God made me go through this experience so I can understand my patients better. I always pray that I become a better doctor, and I feel like this was an opportunity that God gave me so that in the future I can better take care of my patients."
Believing that the treatment that cured her was the plasma therapy, Dr. Fuentebella aspires to convince more coronavirus survivors to donate plasma. 
According to the hematologist Dr. Flordeluna Zapata-Mesina, convalescent plasma is not a new treatment. She claims it has been used during other epidemics such as the Spanish Flu and the Ebola outbreak. Moreover, she points out that some Chinese studies were showing that this therapy has positive effects on COVID-19 patients.
Additionally, it is believed that antibodies from survivors can help other patients overcome the vicious disease. Dr. Mesina explains:
"Convalescent plasma may not work for all COVID-19 patients. There should be proper timing. It should be given before the virus has damaged any of the patient's organs."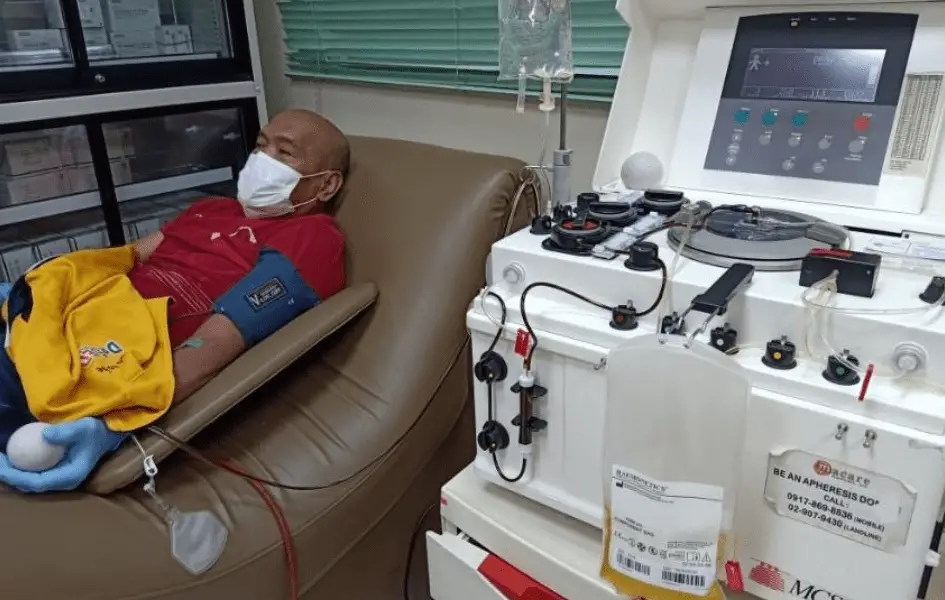 The hematologist says the right timing would be from Day 9 to 14, or even up to Day 21 since the patient contracted the virus. She believes this treatment will be especially helpful in severe cases. What's more, the World Health Organization has already confirmed that a plasma transfusion has the potential to boost the patients' immunity. 
Of course, coronavirus patients are always asked for their permission before receiving the experimental treatment. But since the blood donations have drastically decreased, plasma therapy isn't widespread amongst the patients. Dr. Mesina thinks the low blood donation rate is due to the ongoing quarantine.