World's FIRST-EVER floating city is coming to South Korea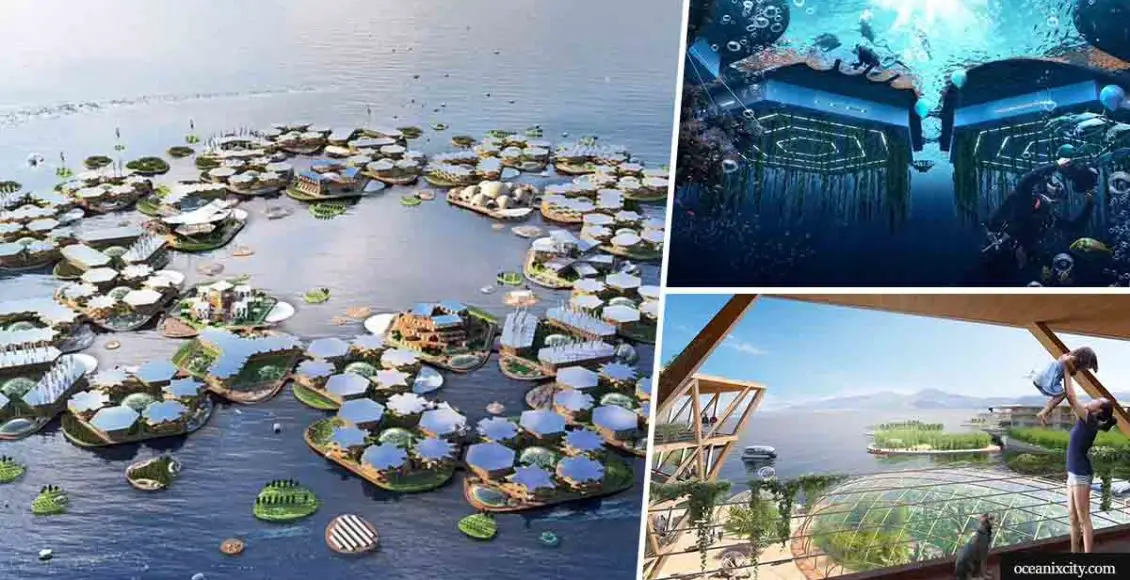 The world's first floating city will be a reality by 2025!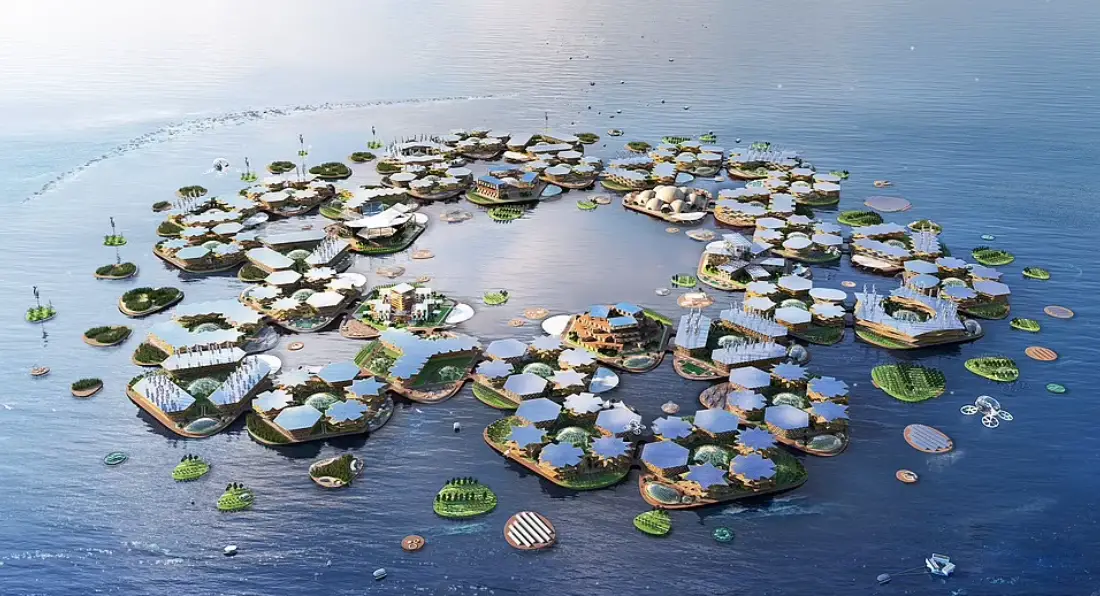 By 2025, the world will see its first-ever floating city off the coast of Busan, South Korea. The UN-backed project will have "a flood-proof infrastructure," involving seven human-made islands. The islands will all rise with the sea, eliminating the risk of flooding.
As per Daily Mail, the self-sufficient city will generate electricity from solar panels, produce its own food and fresh water, and ferry inhabitants between the island on futuristic boat pods.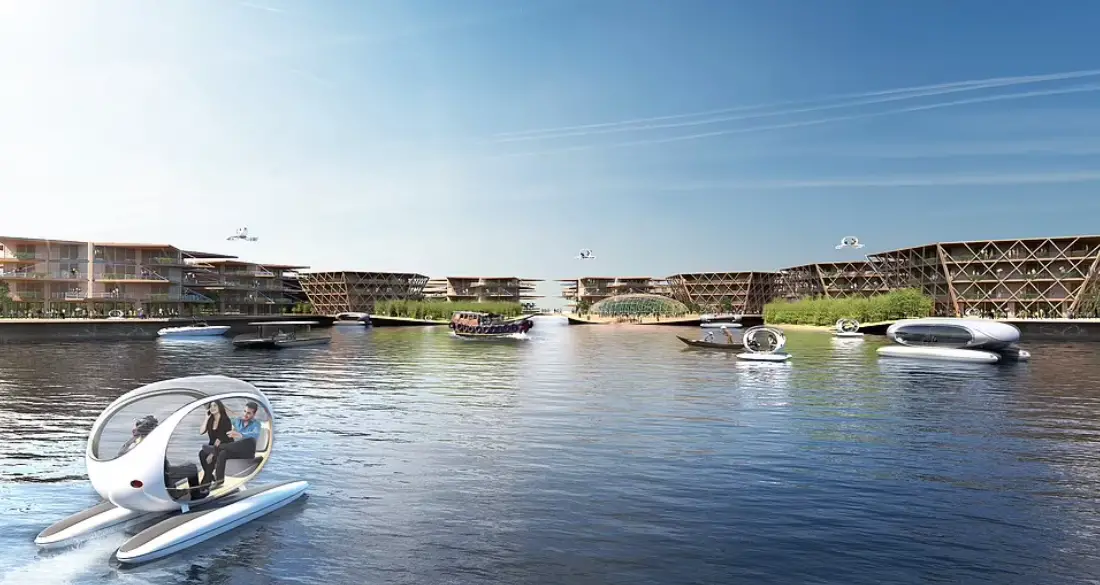 What's fascinating about the floating city is that it is designed to withstand natural disasters, including floods, tsunamis, and Category 5 hurricanes.
Maimunah Mohd Sharif, executive director of UN-Habitat, stated:
"Sustainable floating cities are a part of the arsenal of climate adaptation strategies available to us. Instead of fighting with water, let us learn to live in harmony with it. We look forward to developing climate adaptation and nature-based solutions through the floating city concept, and Busan is the ideal choice to deploy the prototype."
The $200 million project will materialize thanks to a "historic agreement" signed by Busan Metropolitan City of the Republic of Korea, UN-Habitat, and New York designers Oceanix.
Each of the hexagonal islands will contain a limestone coating created by exposing underwater minerals to an electric current. As per Business Insider, the material becomes stronger with time and can repair itself, allowing it to withstand harsh weather conditions.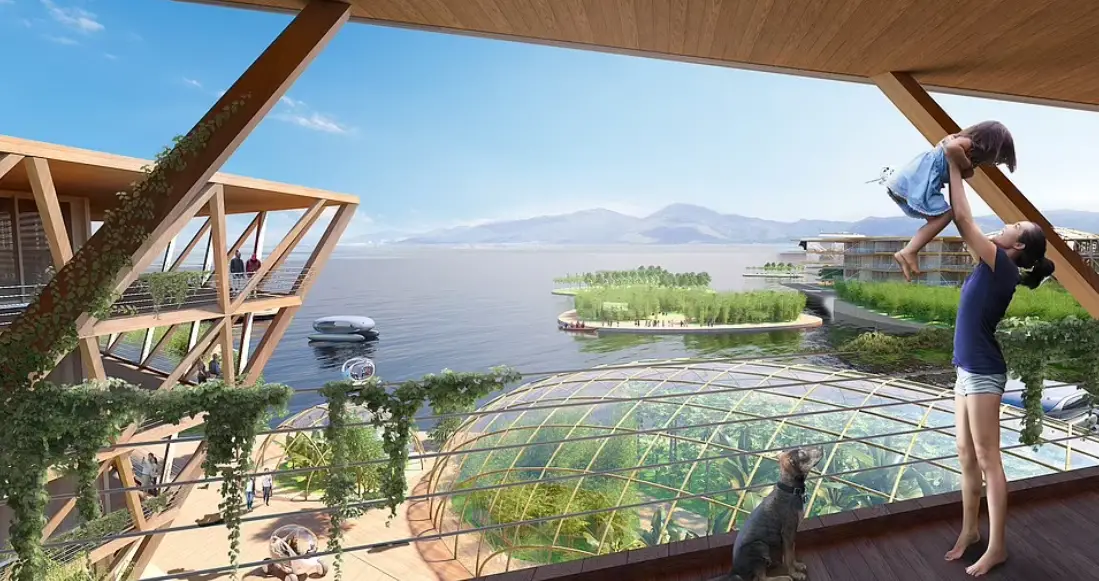 According to Oceanix, the floating city residents will have to live off a "primarily plant-based diet," which will reduce strain on space, energy, and water resources. They will grow organic produce in aeroponic and aquaponic systems, complemented by traditional outdoor farms and greenhouses.
What's more, the city will have a public square, marketplace, and "centers for spirituality, learning, health, sport, and culture."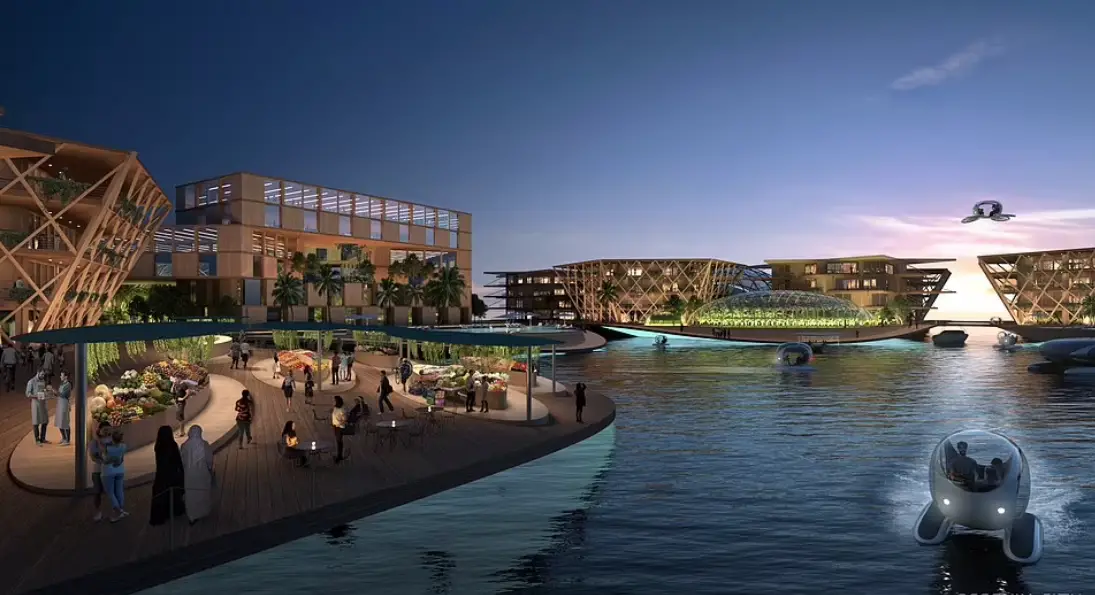 The New York-based company is reportedly in talks with at least 10 other governments about building more floating cities. Busan Mayor Park Heong-joon commented:
"With the complex changes facing coastal cities, we need a new vision where it is possible for people, nature, and technology to co-exist. There is no better place than Busan to take the first step towards sustainable human settlements on the ocean, proudly built by Korea for the world."