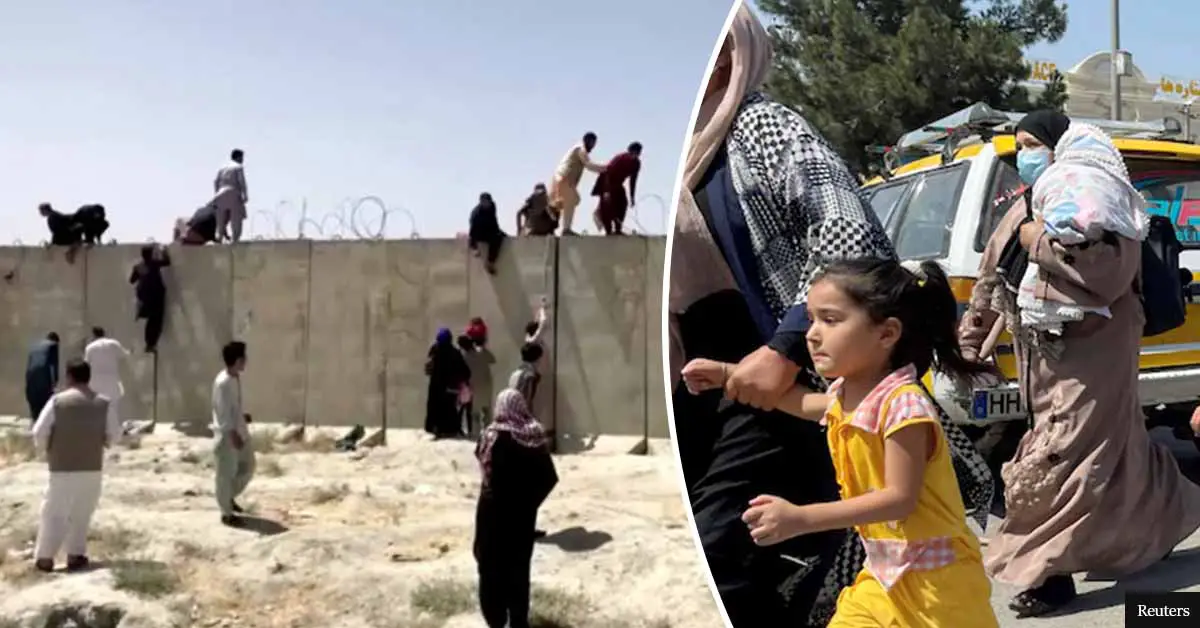 Women In Kabul Throwing Babies Over Barbed Wire To Save Them From Upcoming Taliban Hell
Soul-crushing footage from Taliban-occupied Afghanistan shows people trying to get their babies ahead of them at Kabul airport in hopes that they will be saved first. 
According to other reports, mothers were also throwing their babies over the barbed fence in order to save them from the terrorists
Stuart Ramsey of Sky News said:
"A senior officer told me they had no choice because the situation was out of control, but said the blockade will live with some of his soldiers for the rest of their lives. 'It was terrible, women were throwing their babies over the razor wire, asking the soldiers to take them, some got caught in the wire,' he told me. 'I'm worried for my men, I'm counselling some, everyone cried last night.'"
People are passing infants to the front of the crowd outside of the Kabul airport in the hopes that they'll be evacuated. pic.twitter.com/iyJdfTnhgC

— Townhall.com (@townhallcom) August 18, 2021
Meanwhile, I News reported:
"The report from Kabul by war correspondent Kim Sengupta is one of the most upsetting stories we have published. At Kabul airport, a Parachute Regiment officer tells Kim that Afghan mothers have been trying to throw their babies over the barbed wire to British servicemen, in the hope that their children can be saved from life under the Taliban. Some of the babies did not reach the troops."
"Women were throwing their babies over the razor wire, asking the soldiers to take them."

Sky's @ramsaysky reports from Kabul as the relief operation to move thousands of people out of Afghanistan gets more desperate https://t.co/bD0bmICk8v

— Sky News (@SkyNews) August 18, 2021
A recent United Nations report regarding Children and Armed Conflict, states that between January 2019 and December 2020, there were more than 6,470 grave violations against children, with nearly half of them committed by the Taliban.
Afghan child sleeping on evacuation flight from Kabul.

📸 via Reuters pic.twitter.com/9vVkazqSto

— ian bremmer (@ianbremmer) August 19, 2021
The Taliban took full control of Afghanistan on Sunday, August 15, after entering the presidential palace in Kabul.
The world is closely following the dire situation as Afghani citizens, as well as people from other countries, try to escape the hell that is to follow.
What are your thoughts on this heartbreaking news? Let us know by joining the conversation in the comments and please share this article if you've found it of value.