20 Women That Embraced Their Grey Roots And Look Stunning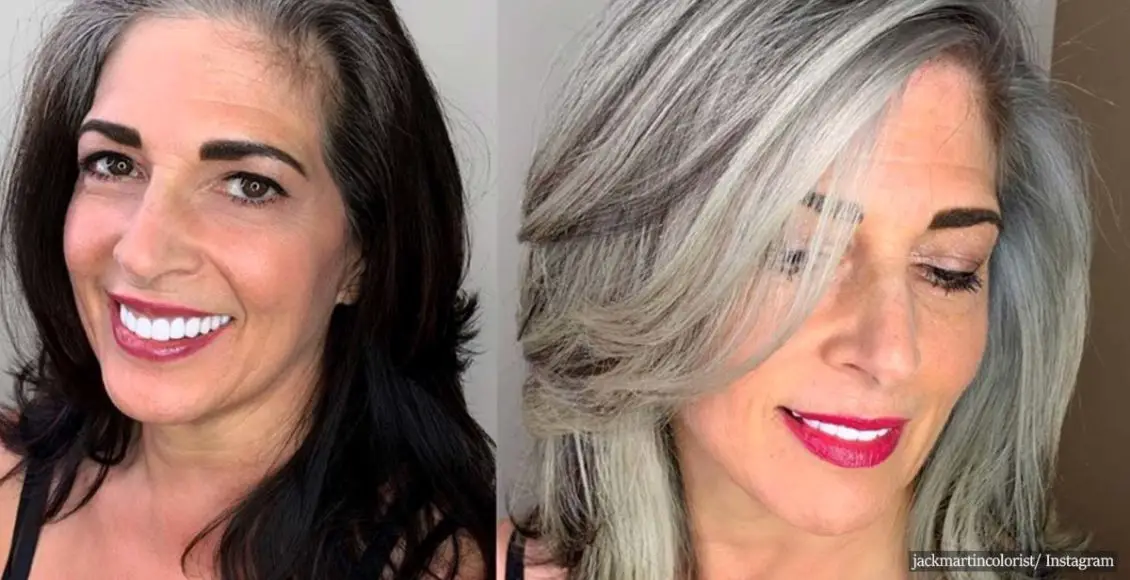 Three years ago, a woman walked into colorist Jack Martin's California salon and inspired him to start a beautiful trend.
She told him that for years she had been dyeing her hair from gray to brown with at-home box color every 3-4 weeks, but she was tired. She didn't want to exhaust her hair with box dye anymore.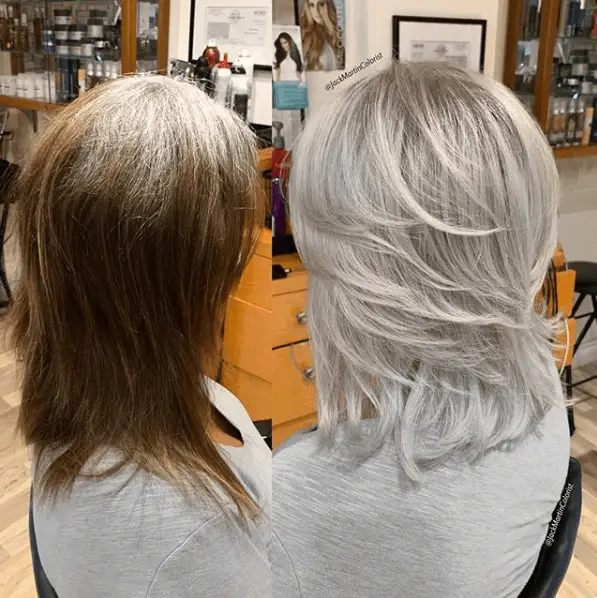 What this woman wanted was to enjoy her retirement days without worrying about her hair color that often. So, Jack Martin accepted the challenge.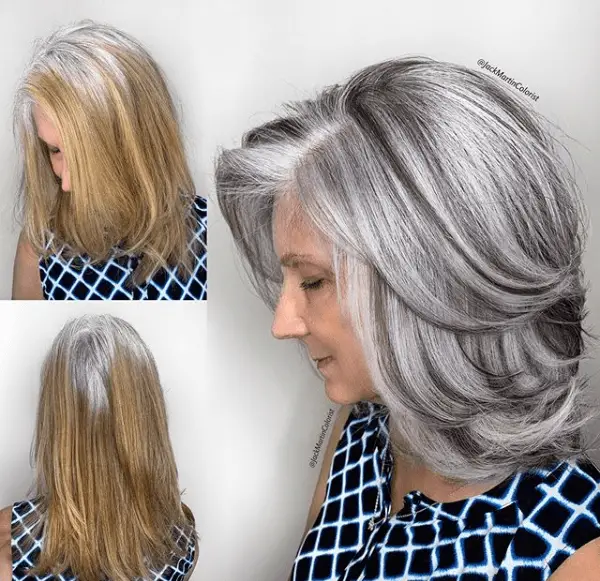 The hairdresser instantly started brainstorming ideas on how to solve his client's problem. Eventually, the two of them decided to embrace the woman's natural features and dye her hair silver. Martin knew this would save her valuable time and money she would otherwise waste in coloring her hair every month.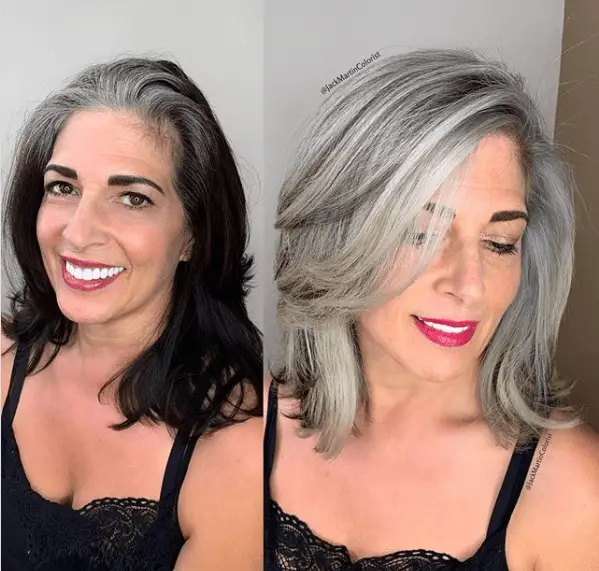 As soon as the colorist was done, both he and his client loved the amazing results. Martin was so impressed by his own work, that he posted pictures of it on Instagram, as Bored Panda reveals.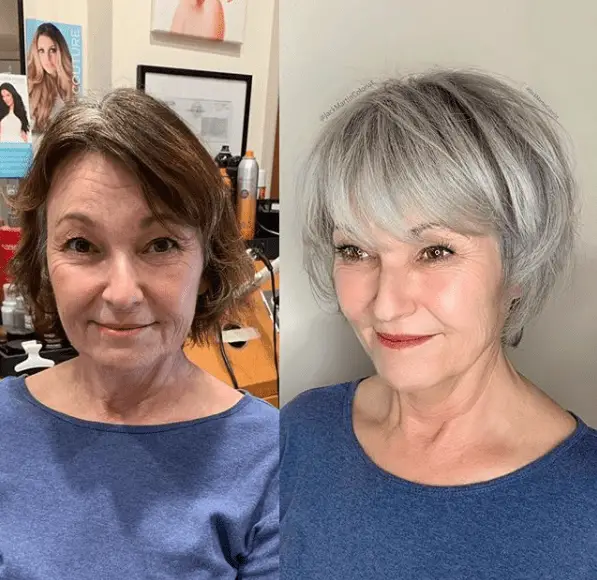 This was a wonderful achievement for the hairdresser, as it brought him many other clients with similar requests.
The luxurious silver look gives women freedom and stunningly embraces their natural beauty.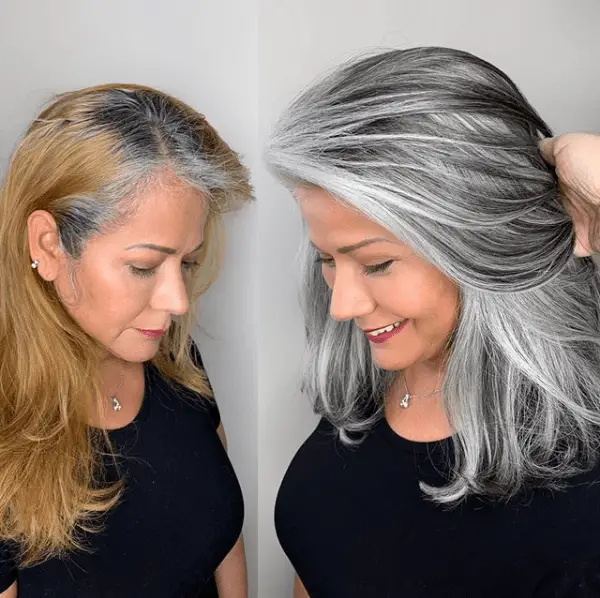 In an interview with Allure, the innovative colorist said:
"My clients with natural gray hair come two or three times a year, instead of every few weeks."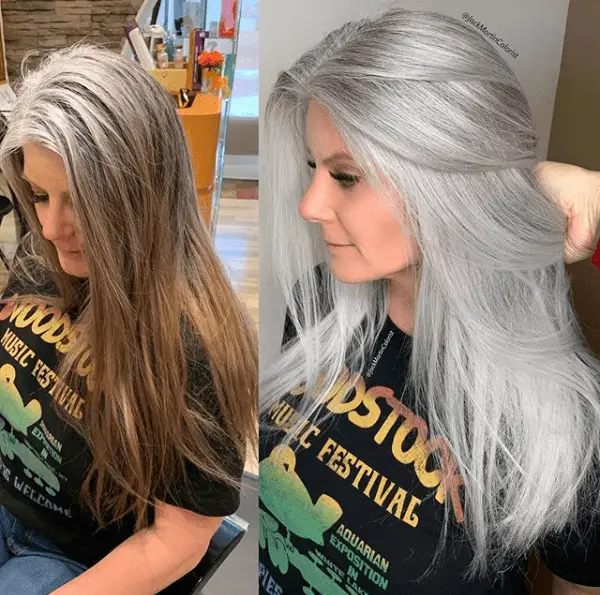 In a ten-hour-long process, Marting gives his clients the sensational transformation they never knew they needed in their lives.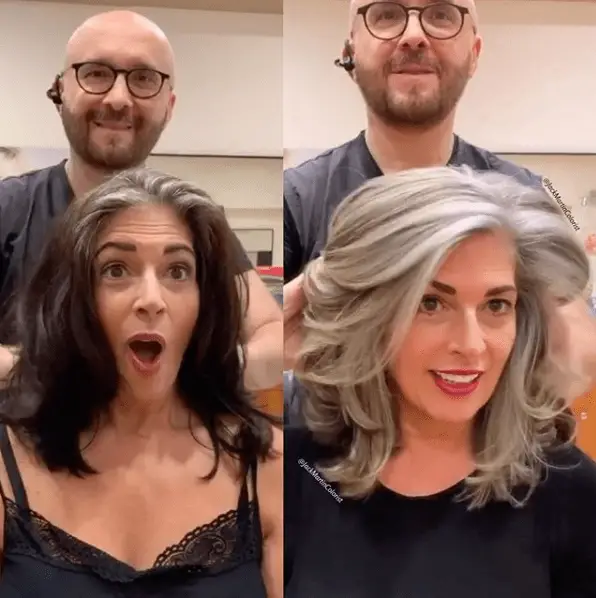 First, the hairdresser starts by extracting any remaining artificial color. Afterward, while preserving the gray roots, he bleaches the rest of the hair to prepare it for the new silver color. The next step is crucial – basing the new color on the hair's natural gray pattern.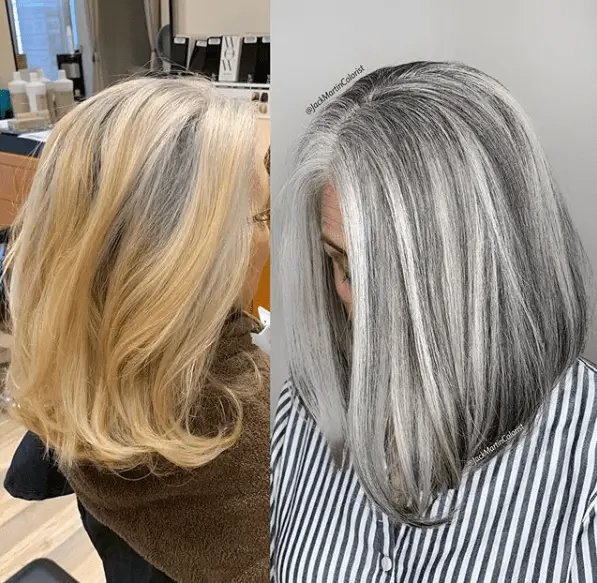 One thing Martin always asks his clients is to come to the salon with a few inches their roots grown-out. This way, he can analyze the natural coloring of their hair, and recreate the pattern on the entire hairdo.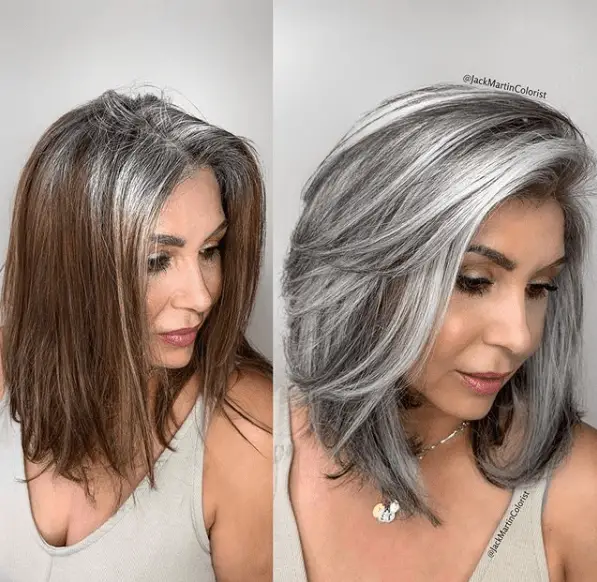 The creative hairdresser explains:
"Some clients have salt and pepper mostly in the front and the back is darker, so I match that and add some dark to it."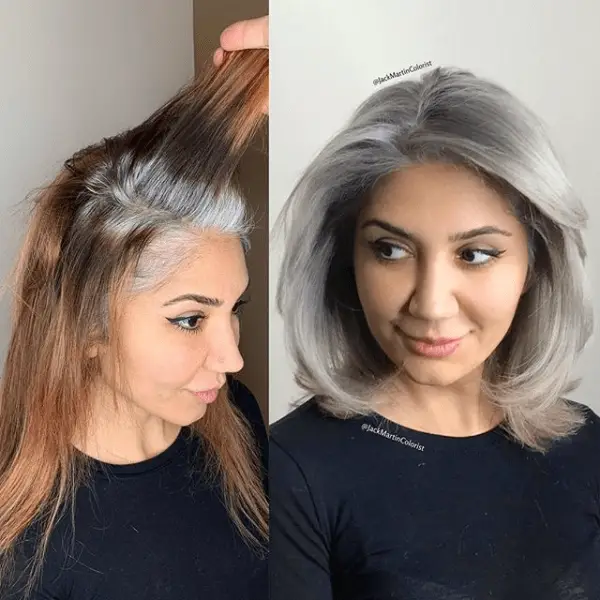 What's more, Jack Martin has even worked with celebrities like Sharon Osbourne…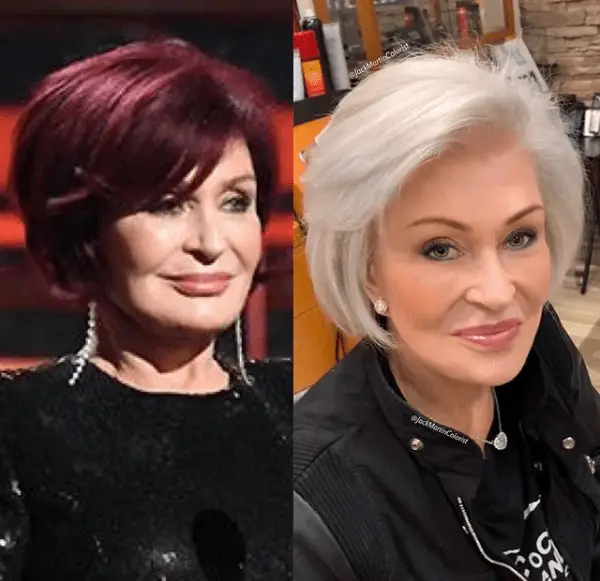 … and Jane Fonda!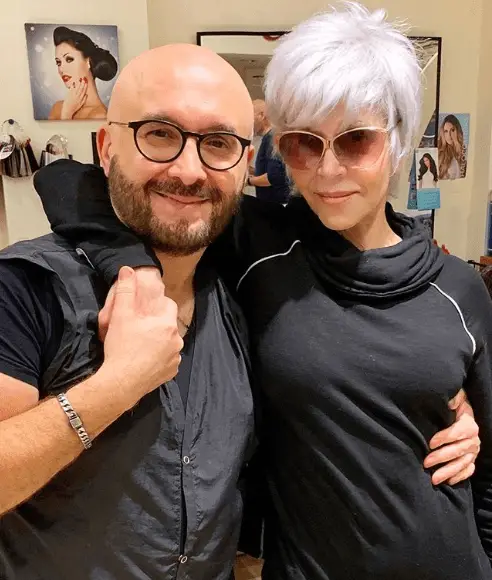 The iconic actress even rocked her brand new silver look at the 2020 Oscars!