Women Are Creating Sex Spreadsheets Of Penis Sizes And Sharing Them On TikTok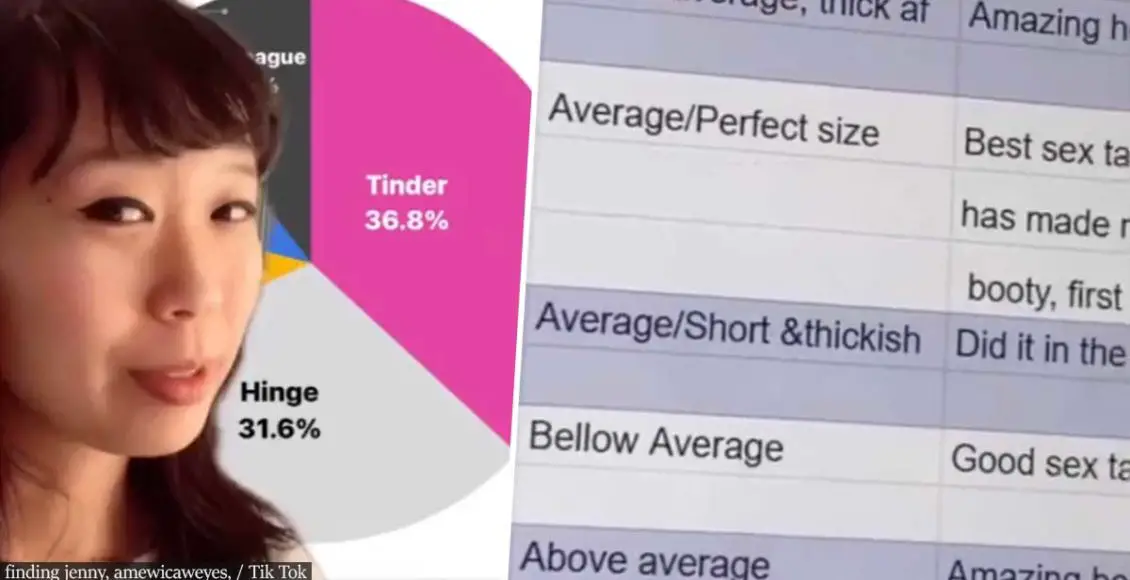 Women are sharing details about their sex lives by posting spreadsheets to keep track of the men they've dated, including details about their penis size.
One person nicknamed @amewicaweyes, shared intimate information such as "amazing body", "did it in the car", and "biggest D I've ever seen".
She also listed the places she had met these men (a number of them she met in church).
Another column ranks their penis sizes, which she says is just for "research purposes", with  "average/perfect size", "below average", and "HUGE" among her descriptions. 
The woman says that in her opinion bigger does not equal better and wrote on the spreadsheet "it always hurts" after she sleeps with a quite well-endowed man.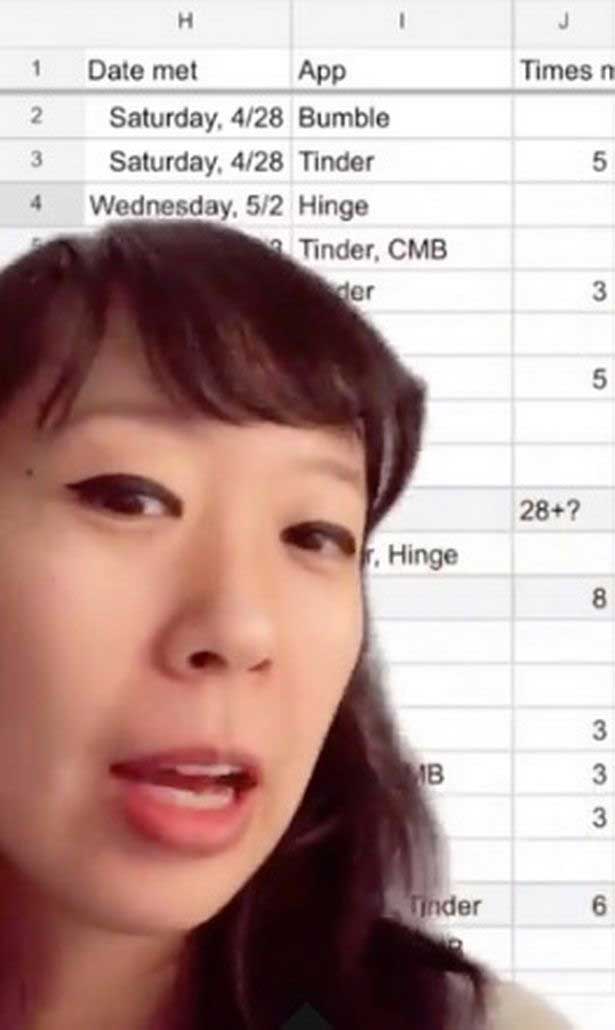 Another woman who goes by the handle @findingjenny has around 20 men on her list, with a strange column that says "no attraction" as the reason things didn't' go well with most of them.
One of her columns includes height and occupation, with "doctor" being very popular.
"There's not a lot of guys saying they are 5'11" and a lot of guys lying about being 5'10"," she says.
Jenny also made a chart showing which dating apps she used to meet her men – with Tinder coming on top at 37%.
Another person nicknamed @manicbunnie shared her sex list in a spreadsheet called "reducing men to data points", which according to her "f***s" the patriarchy.
Her list ranks the men by ethnicity, hotness, brains, kissing abilities, as well as how good in bed they were.
She also says that she uses a calendar to note when she has taken an STD test and cautions her fans to always be safe.
You can check out some of their videos by clicking below.
What are your thoughts on this new TikTok craze? Let us know by joining the conversation in the comments and please share if you've found this article entertaining.