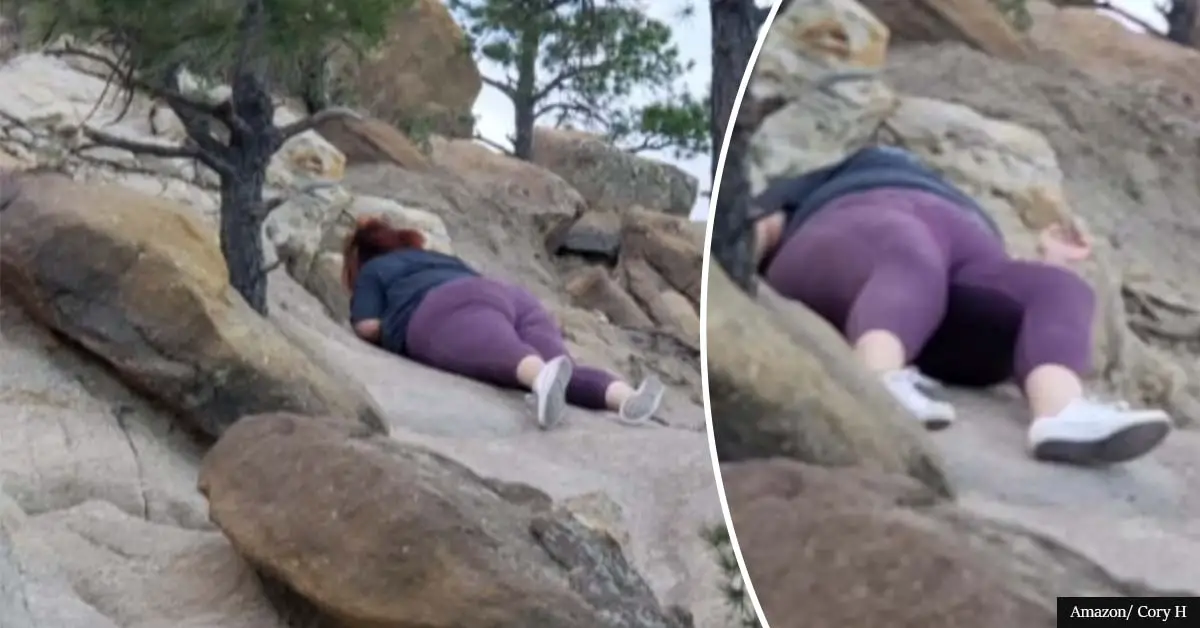 Woman's priceless leggings review goes viral after they didn't rip while she slid down a mountain
This woman's hilarious review of leggings will make you buy a pair right now! 
The bond between a woman and her leggings is unbreakable. So is this pair of $13.99 Raypose leggings, according to a buyer's viral review.
In July 2020, Cory H. wrote a priceless review on Amazon about a pair of leggings that didn't rip even after she slid down a mountain. Her commentary recently resurfaced on Twitter, gaining thousands of retweets and likes.
i think about this twice per week pic.twitter.com/MCjFadQwRH

— emmy (@emmycantread) November 6, 2021
As Daily Mail notes, the woman admitted she was too scared to walk the steep side of a mountain herself and had to slip and slide to the bottom. But her comment was not the only thing that got the Internet obsessed with her review.
Cory H. also shared two absolutely amusing pictures of herself "rolling and sliding" on the rocky mountain path. To her surprise, her leggings didn't rip "not even a little bit."
Following her risky experience, the buyer vowed she would order the leggings in every color.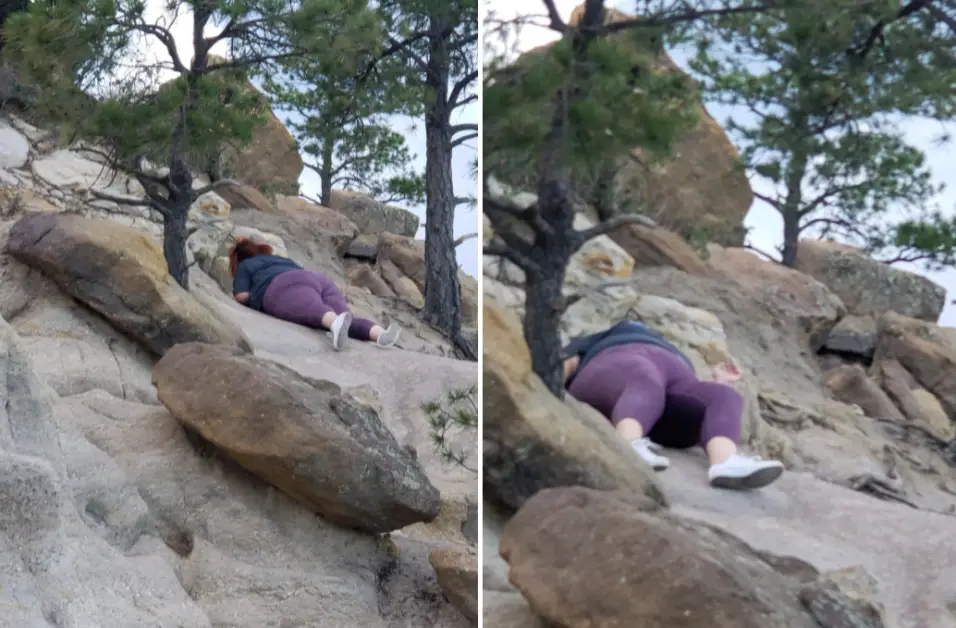 Social media users are currently praising Cory's honest review. Many agree the company should hand her a lifetime supply of leggings for the great advertisement value of her commentary.
One person wrote:
"I really hope the company gave her free leggings for life for that kind of solid endorsement. Bc how can you not be sold when you read that."
Another joked: "What a public service this review is. Not all heroes may wear capes, but most of them do wear leggings."
A third said: "The pic with her lying there with her face in the rocks is what really sell these leggings for me. I'll be buying in every color as well."
I think these are the ones https://t.co/xnAG1Ac2wJ

— ambä⁷ loves Joon (@amsdellyy) November 7, 2021
Did Cory's review make you consider buying these leggings? Let us know in the comment section!