Woman without hands kicked out of bookstore for not putting on mask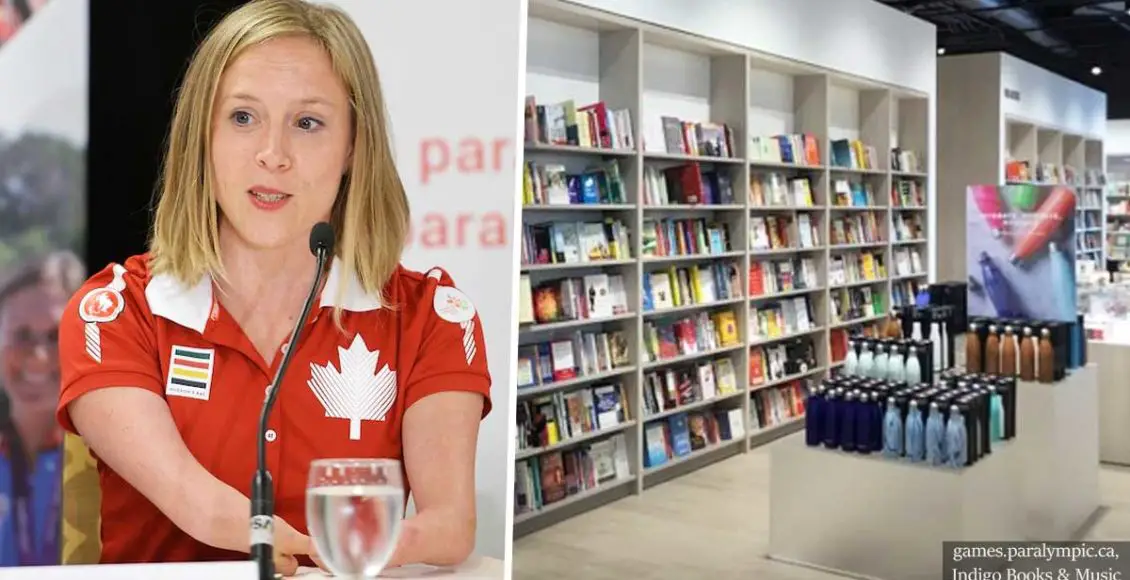 A woman born without hands was thrown out of a bookstore for not wearing a mask.
Elisabeth Walker-Young, a woman born without hands, was kicked off a bookstore for not wearing a mask.
This comes days after an autistic boy was also denied entry at another location of the same bookstore. 
The company states they are sticking with their current COVID-19 policies. 
Elisabeth Walker-Young, a four-time Paralympic swimmer from Vancouver, was denied entry to an Indigo Chapters bookstore location, The Post Millennial reports. The young woman is physically unable to put on a mask by herself. Despite that, she was even threatened with police while trying to explain her condition to the staff.
As per Global News, the Order of Canada recipient said:
"When I am out with my daughter or my husband, they will help me put on a mask. But when I am out in the world independently, I just can't do it."
Elisabeth added:
"It's just not fair. I am not an anti-masker. I actually don't go out often because I am trying not to make people feel uncomfortable, which is an awful way to navigate the world."
This happened just days after Indigo Chapters turned away an autistic boy from entering without a mask. 
The child's mother, Tina Chiao, has filed a human rights complaint after her son, who has autism and a sensory processing disorder, was kicked off the bookstore's Metrotown location.
Similar to Elisabeth, the 12-year-old boy had a medical condition that makes it nearly impossible for him to put on a mask. His mother said:
"I think people with disabilities are being disproportionately impacted by the pandemic and you have a group of people who are already excluded and now they are being further excluded."
Despite these controversial cases, Indigo has stated they are proceeding to follow their current COVID-19 policies. In an official e-mail response, the company wrote:
"In making the decision to update our mask policy, we've been mindful of our legal obligations, especially those relating to customer human rights. At Indigo, we deeply respect the rights and distinct needs of each of our customers. While we understand that access to our store may be more limited during the COVID-19 pandemic, we are dedicated to serving our customers and are confident that the reasonable accommodations we offer can ensure your continued access to Indigo's services and products."