Woman who was declared dead found alive in a body bag at the funeral home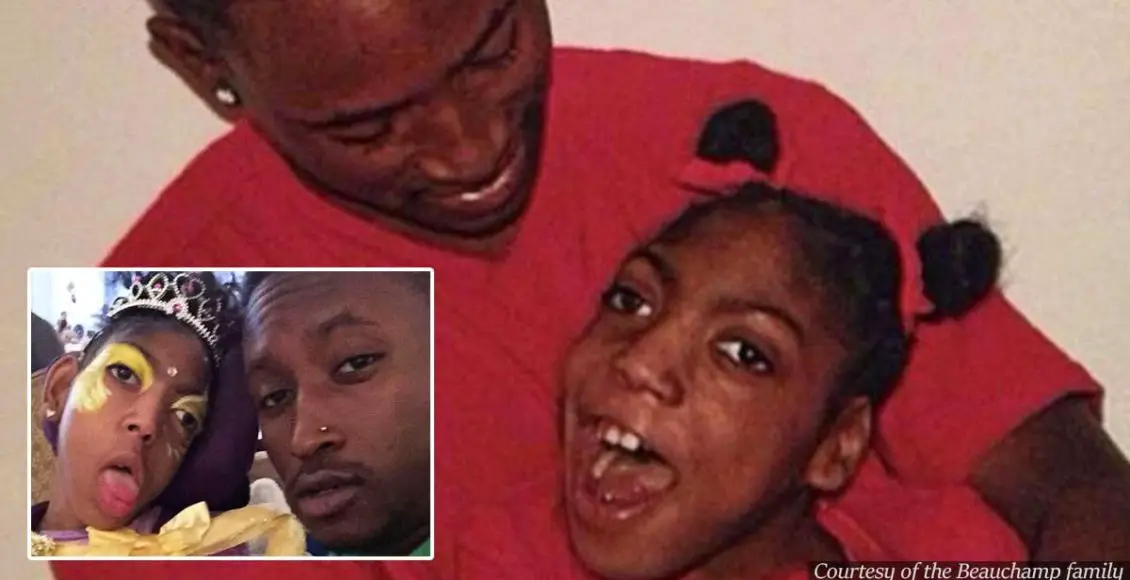 Shocking discovery: A 20-year-old Michigan woman who was declared dead was found still breathing at the funeral home.
A lawyer representing the woman's family said that an employee at the funeral home found her staring up at him.
Timesha Beauchamp, the woman who mysteriously came back from the dead, has suffered from cerebral palsy since birth. On Tuesday afternoon, the 20-year-old was at Detroit's Sinai-Grace Hospital in critical condition and on a respirator, ABC News reports.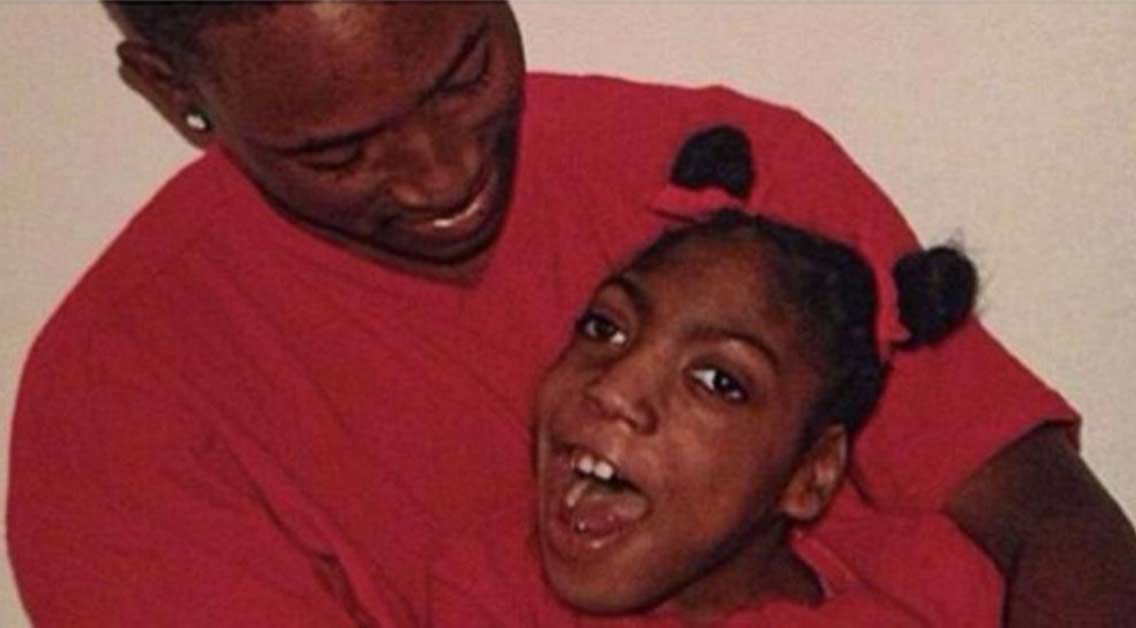 Geoffrey Fieger, the family's attorney, said:
"When the body bag was opened and they were getting ready to embalm the body, Timesha's eyes were open and she was breathing."
Shortly after Timesha was pronounced dead, her grandmother told paramedics and police officers that she saw her move. Savannah Spears, the woman's grandmother, who is also a registered nurse, told officers that she even thought she detected a faint pulse. Fieger explained:
"They told her the movements were involuntary, that they were related to the drugs that they had administered to Timesha and it did not change their opinion as to the fact that they felt she was dead."
On Sunday morning, after noticing Timesha's lips were pale, and she was having trouble breathing, her family called 911. Fire Department paramedics arrived at their Southfield home around 7:34 a.m., according to a Monday statement from Fire Chief Johnny L. Menifee.
When the paramedics arrived, the woman was not breathing.
Menifee said:
"The paramedics performed CPR and other life-reviving methods for 30 minutes. Given medical readings and the condition of the patient, it was determined at that time that she did not have signs of life."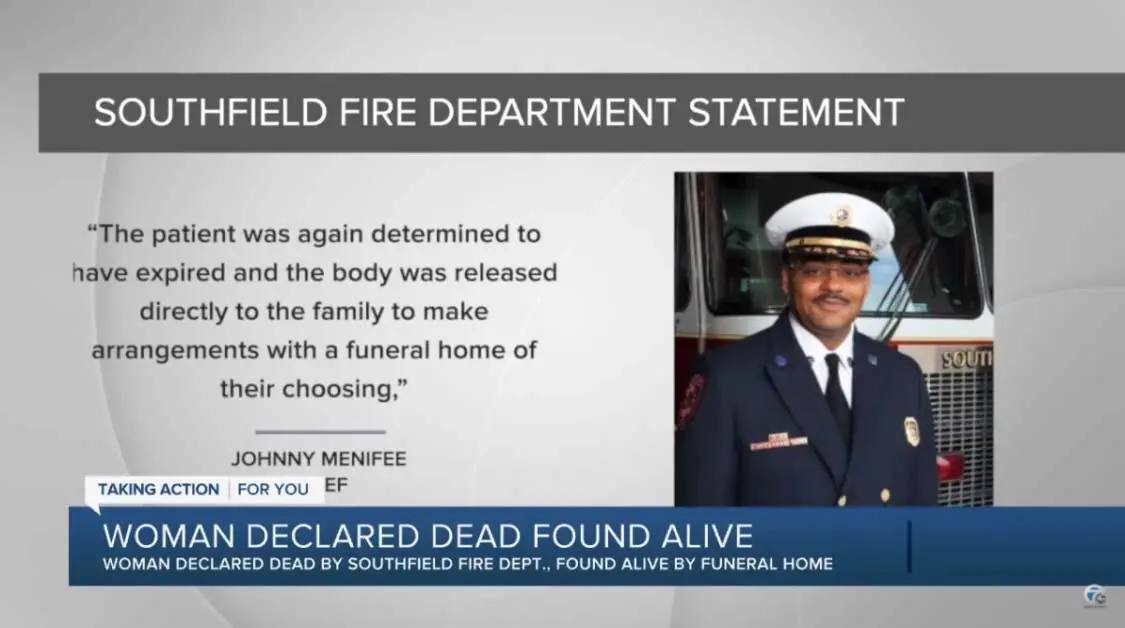 The paramedics at the scene placed her in a body bag to prepare it to be taken to a funeral home and left the house around 9 a.m., Fieger said. Afterward, the family contacted the John H. Cole Funeral Home in Detroit. Around two and a half hours later, workers from the mortuary came to pick up Timesha's body.
Not more than 20 minutes later, the family received both a disturbing and a relieving call.
The funeral home director told the woman's family she was actually alive.
In fact, it was the embalmer who discovered Timesha was still alive after opening her body bag.
Employees at the funeral home also contacted the Detroit Fire Department, according to deputy commissioner Dave Fornell. He exclaimed: "We couldn't believe it!"
The family contacted lawyer Geoffrey Fieger to investigate an alleged case of paramedics and police negligence. They believe Timesha might not be in the condition she's in now had she immediately been rushed to a hospital instead of being left in a body bag. Fieger claimed:
"Our main concern, along with the family, is her survival and her well-being. The doctors are unable to give a prognosis right now and have indicated that it's touch and go."
The city of Southfield is currently conducting an internal investigation.