Woman Who Caused One Of The Worst Crashes In Tour de France History Handed Prison Sentence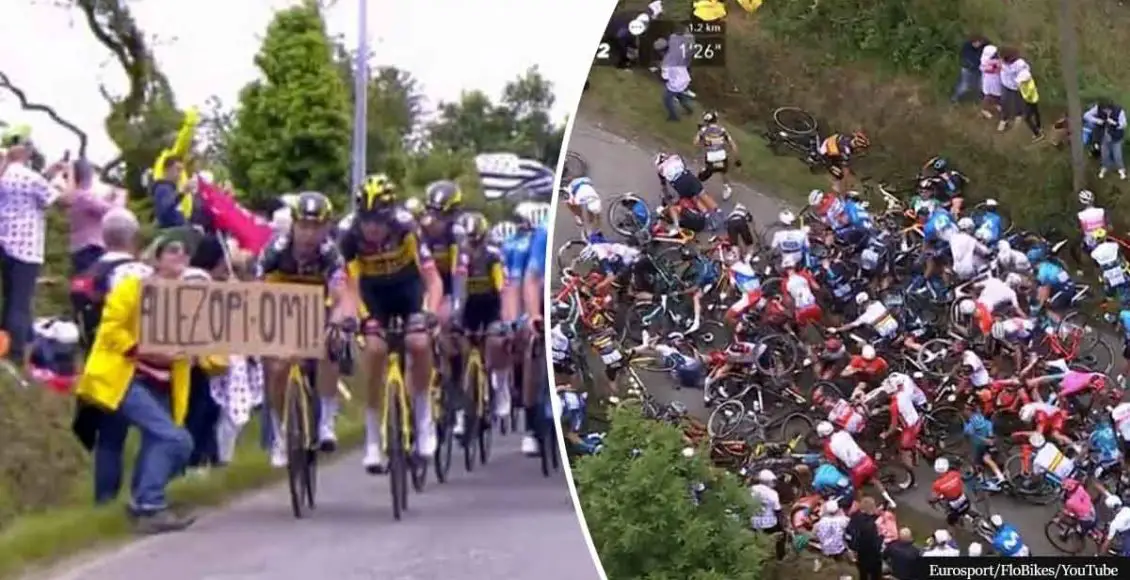 The woman who caused one of the most catastrophic 

Tour de France crashes was given a suspended jail sentence. 
The massive crash happened on June 26, when the racers were suddenly stopped in their tracks after a woman from the audience who was holding a sign way too close to the track clipped a cyclist, who fell to the ground and caused a domino effect, dropping many others.
The 31-year-old woman's sign read  "Allez Opi Omi" – meaning "Go Grandma Grandpa." At least 21 people were injured in the crash, with some having their broken ribs broken and two forced to exit the competition prematurely.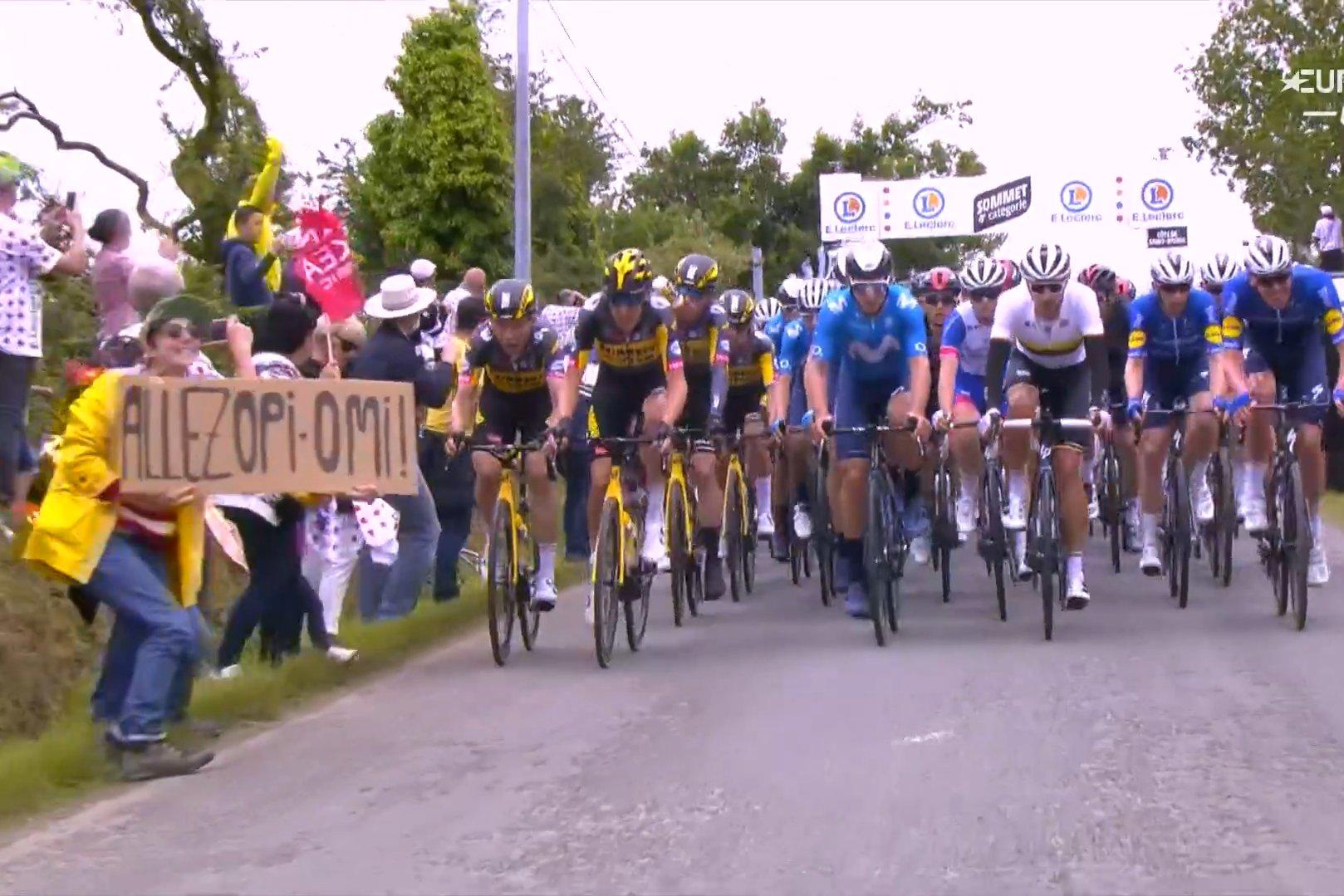 The woman who caused the incident has been given a 4-month suspended prison sentence by a court in Brest, according to the Daily Mail. She is being charged with involuntarily causing injury and putting the lives of others at risk, meaning it is improbable that she will actually be jailed, and will most likely serve her time in the community.
The woman, who has not been named, is said to have tried to flee the country after she caused the crash, for which she has been widely criticized. 
"I am ashamed. I am a quiet person. Everything that has happened is the opposite of who I am," she said, according to reports.
The worst Tour de France crash I've ever seen pic.twitter.com/1jngQE1pYg

— daniel mcmahon (@cyclingreporter) June 26, 2021
Romuald Palao, attorney for the Professional Cyclists' Association CPA, said the following:
"The public is key to cycling races, it must remain that way, but it must be done with respect for the physical integrity of the riders.

"This case is representative of what can happen with people who want to take centre-stage themselves with pictures, videos. It has to be done with a minimum of common sense and this was not the case there."
Irresponsable 🤬 Faites attention aux coureurs ! #TDF2021 pic.twitter.com/NoTUB4gnfs

— Grégory Leclerc (@GregLeclerc) June 26, 2021
The Tour de France organizers were working hard to put the woman to justice, but due to enormous backlash, they withdrew their lawsuit.
What are your thoughts on this story? Let us know by joining the conversation in the comments and please share this article if you've found it of value.