Woman tries to lure dog into traffic on a busy NYC street to teach its owners to put it on leash
NYC woman was captured on camera trying to lure an unleashed dog into traffic in a bid to school the owner about local leash policies. 
A woman was caught on camera while trying to bait a dog into an NYC street, threatening its life.

The woman was confronting the dog's owner for keeping it unleashed in public and threatening to call the police.

Allegedly, the woman's reaction was racism-fuelled, as she had told the Asian dog owner to "go back from where he came from" before he started filming.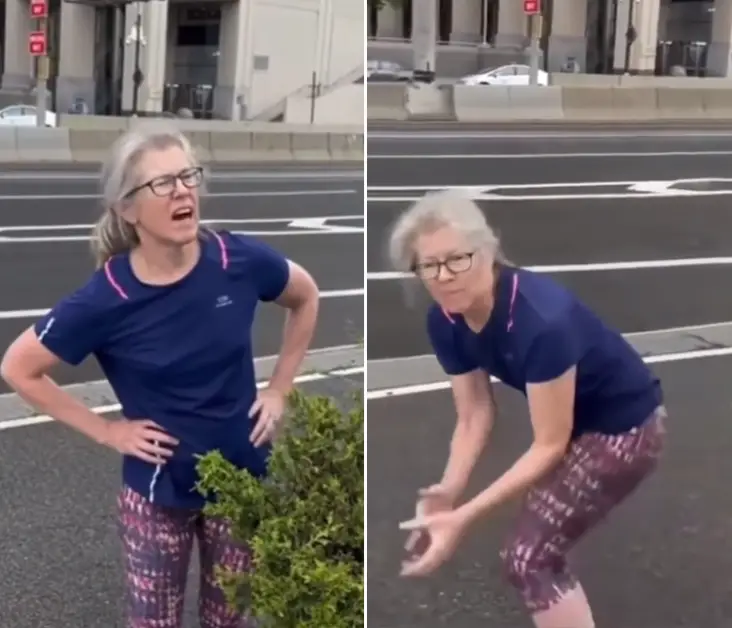 A distressing video shows a white middle-aged woman attempting to bait an unleashed dog into a New York City street. According to the footage, the woman was having issues with the fact that the canine was not on a leash, so she confronted its owners. To school them on leash policies, she tried to lure their pet into the heavy traffic, threatening its life.
As Daily Mail notes, the dog's owner, an Asian man whose name was also not revealed, repeatedly calls the woman "Karen" throughout the video. Moreover, he accuses her of racial discrimination, claiming she had told him to "go back from where he came from" before he started filming.
The clip starts with the woman standing with her hands on her hips asking the owner "Y'all got a leash yet?" Another woman off-camera asks her "Why are you harassing us?" 
The so-called Karen threatens to call the police before she starts clapping her hands and inviting the dog into the street. 
Following her disturbing attempt to threaten the dog's life, the owner tries to make her repeat what she had told him before.
"Which country should I go back to, Karen? Say it. Cat got your tongue?" 
However, the woman refuses to repeat the racist remark she had allegedly made and tries to draw the canine's attention one more time. She then starts jogging to the street while clapping her hands together, yelling: "Come on puppy!"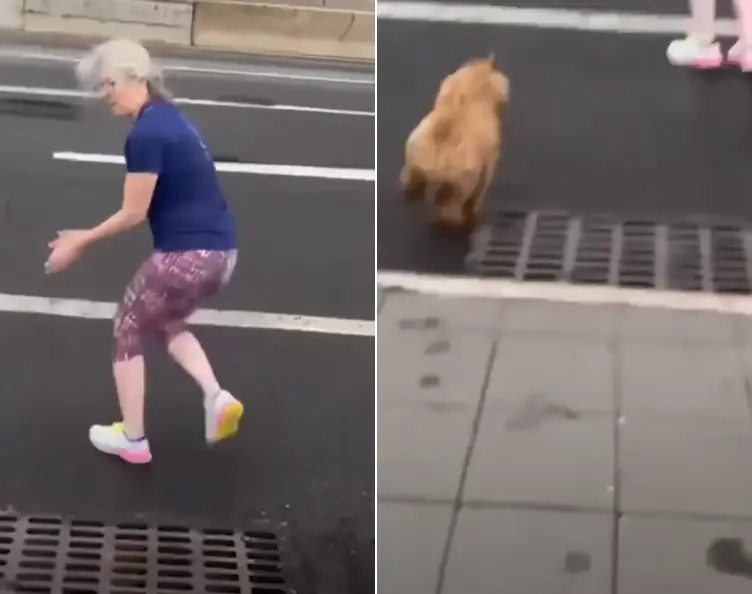 The other woman confronts her, saying:
"You're actually instigating a dog to go to the middle of a highway? What kind of problem do you have, lady? You insult someone of Asian descent … Why don't you go back [to] where you came from? Who are you? Leave people alone."
"Karen" then approaches an NYPD patrol car, trying to involve them in the fight. However, it remains unclear whether they took action to solve the situation.
Dog owners must have their pets leashed while in public according to New York City's Department of Sanitation. 
The fine for violating the rule variates between $200 and $400.
Although the owner of the dog was in the wrong for walking his four-legged friend unleashed, the woman's reaction was obviously unreasonable and could have led to a fatal end for the innocent animal. One of the thousands of social media users who saw the video commented:
"There's a way to tell someone to put a leash on their dog. This isn't it."
Another said:
"He is wrong for not having his dog on a leash, but when one resorts to racism and trying to kill a pet, you kind of lose that argument pretty fast."