Woman shares screenshots of TOXIC messages from man who can't handle rejection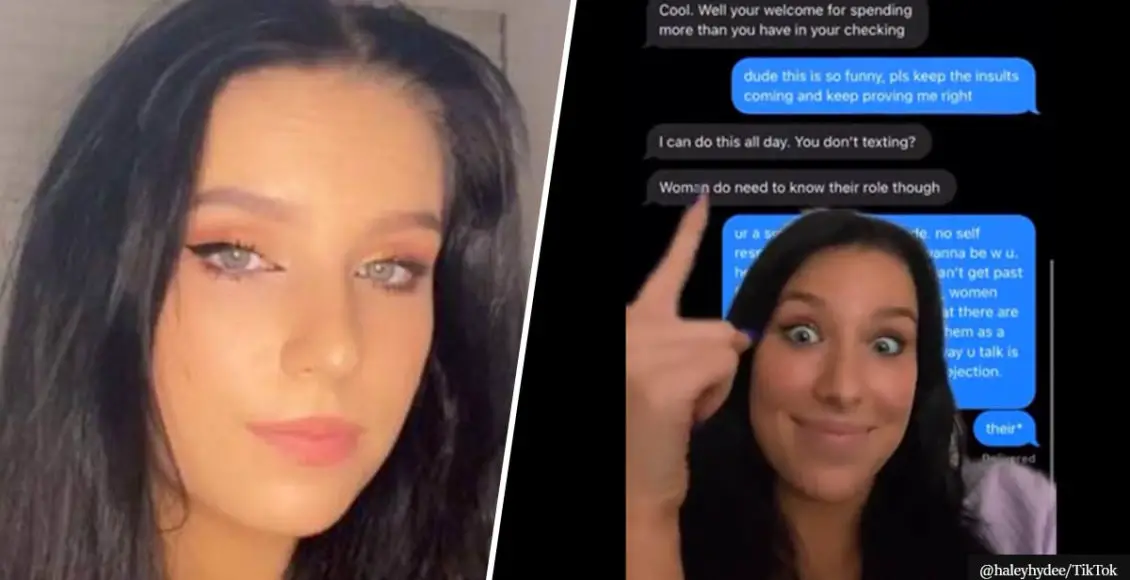 "Disrespected the whole time" – A woman shared screenshots of the toxic messages a guy sent her after she rejected him. 
Some people handle rejection incredibly hard, especially those who have a habit of looking down on others.
In a now-viral video with over 1.4 million views, a TikToker, known by her followers as Haley, shares disturbing screenshots of the toxic messages a man sent her after she told him she was not into him.
Moreover, the woman also admits she had felt she was "disrespected the whole time" during her first date with the man, known as Trace. But after she rejected him, his behavior became even more offensive, as revealed by the screenshots.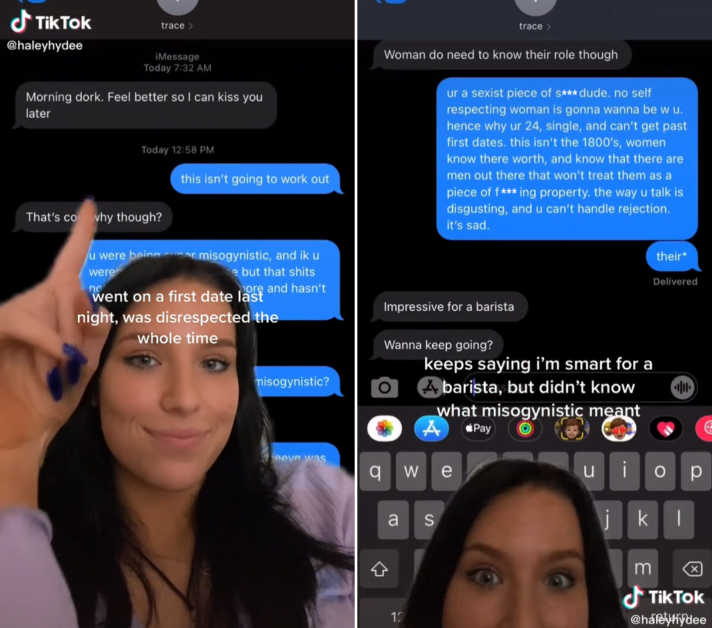 Following what has clearly been an awful first date, Haley decided to be straightforward and tell Trace things between them aren't "going to work out." When he asks why, she explains that he was being "super misogynistic" towards her, noting that this type of behavior is "not charming or funny anymore and hadn't been for a long time."
The man appears to be quite confused about what "misogynistic" means, but instead of giving him a definition, Haley tells him to "look it up."
Apparently, this annoys Trace, as his whole demeanor changes afterward, as noted by Unilad.
Suddenly, the guy begins acting obscene, telling the woman she uses "big words for being a barista." She then tells him that was "exactly" what she meant, adding:
"You can't expect to get anywhere with a girl if you're going to talk down to them."
Instead of apologizing or at least ending the conversation there, Trace starts attacking Haley, bragging that he wasn't the one "missing out." She then wishes him good luck with his "this first date," to which he responds: "Hopefully the next looks as the pics and has a personality."
The man even has the audacity to say:
"Woman[sic] do need to know their role though."
What's more, Haley tells her viewers that Trace told her his other recent first date didn't go well because he called the girl an "airhead."
Meanwhile, this man has no idea what "misogynistic" means…
Have you ever been disrespected because of your gender or occupation? How did you handle the situation? Let us know in the comment section!