Woman says Dunkin' Donuts staff refused to serve her because she's deaf
"No deaf person should have to go through this!" – A woman was allegedly refused service at Dunkin' Donuts because of her disability. 
Shannon Heroux, an Uber driver with a hearing disability, claims she has been denied service at a Dunkin' Donuts in Encino, California because she is deaf. All she wanted was her favorite peach passionfruit tea, but the unwelcoming staff ignored her, possibly assuming she was lying about her hearing problem.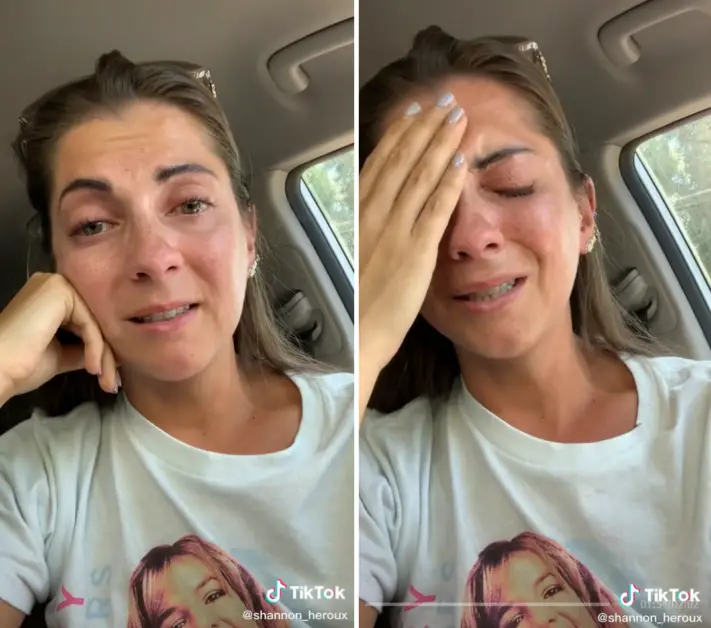 Although Shannon usually wears a cochlear implant to hear, at the time of the unpleasant order refusal she was not wearing it. As a result, she couldn't hear what the Dunkin' Donuts employees were telling her. Moreover, she didn't even have the chance to read their lips, as they refused to take their masks off despite being behind protective plexiglass.
Speaking to Unilad, the distraught woman said the staff member taking her order "walked away before [she] could even order," adding:
"I was in a rush, so I think it triggered the manager when I called her over to just place my order. I had to tug on my mask a bit so the sound of my voice could be heard since I speak so soft without my processor in."
Shannon opened up about her disheartening experience on TikTok.
@shannon_heroux

I was refused service at a Dunkin Donuts because I'm deaf. I want to spread awareness on how this is not okay. Part one of the video. 💔
After the employee called the manager, Shanon instantly sensed his body language was "aggressive" towards her. She said:
"He refused to take my order. I had no clue what he was saying. I said before I left, 'You're not going to take my order?' and he shook his head no. That is when my heart dropped and I didn't know what else to do other than exit the premises."
The woman claims the manager "didn't believe" she was deaf. 
As Shannon has learned to speak incredibly well despite her hearing disability, the Dunkin' Donuts staff assumed she was lying and disregarded her request.
In a follow-up video, she says:
"I shouldn't have to go through this. No deaf person should have to go through this… I've been discriminated this entire pandemic and it's about time someone does something."
@shannon_heroux

Discrimination Part 2 💔 please watch Part 1 to get an understanding of what happened and help spread awareness for the deaf community. #pandemic
She went on to demand an apology from the company for mistreating her.
"Something needs to change… I want an apology. What that manager did was wrong."
Eventually, the franchise owner reached out to Shannon to apologize.
What's more, together, they have arranged a meeting to "discuss the situation and how [they] can move forward to make sure it never happens to anyone ever again."