A woman well over 70 became the world's oldest mother after almost 60 years of waiting to start a family
Is age just a number after all?
A woman from Hyderabad, central India by the name of Eramatti Mangayamma has given birth to a set of healthy twins on September 5, 2019. This occurrence is the unprecedented event of a woman achieving to become a mother at the age of 73 (or 74, as there have been reports for both ages), which now makes her the oldest mother in the world.
After marrying her husband, agriculturalist Yerramatti Raja Rao, now 78 (or 80), in 1962, Mangayamma has ended their 57-year wait to start a family together.
After failed attempts, the couple's children were born by Cesarean section at the end of last week.
It is reported that the woman was able to conceive with her husband, who was by her side at all times during the birth, as a result of IVF treatment.
Although Mangayamma, as per the words of doctors at the clinic, had gone through menopause approximately 30 years ago, she says she was inspired to attempt to conceive after her neighbor, aged 55, conceived through IVF.
Therefore, Eramatti came to the Ahalya IVF Clinic in Guntur City, India, specifically to Dr. S Umashankar, in the seek of help to conceive about a year ago. In spite of the fact that the procedure was deemed highly challenging, he was deeply convinced that it was worth to try.
Reportedly, the procedure was funded by the clinic under the supervision of Dr. Umashankar as its success would be an unprecedented, historic achievement.
As a result, the doctors strictly monitored her health after her eggs were successfully fertilized. After a couple of weeks, in the very first cycle of the IVF treatment, the twins were identified in the womb. However, Mangayamma stayed in the hospital and was monitored closely for the entirety of the pregnancy.
After the birth, Dr. Umashankar has said that:
"Both mother and the infants are healthy and have no complications whatsoever. However, the mother has been taken to intensive care unit to come out of the stress she had undergone for the last few hours. I don't think she will have any major health issues in the post-delivery period"
According to him, despite her age, Eramatti had very few problems with conceiving, as well as delivering her offspring. He says this is due to her not experiencing medical complications such as diabetes and hypertension.
However, she will be unable to breastfeed the babies which will be, therefore, "fed with milk obtained from the milk bank," the doctor clarifies.
Mangayamma herself has made the following statement after giving birth:
"I cannot express my feeling in words. These babies complete me. My six-decade-long wait has finally come to an end. Now, no one call me infertile anymore."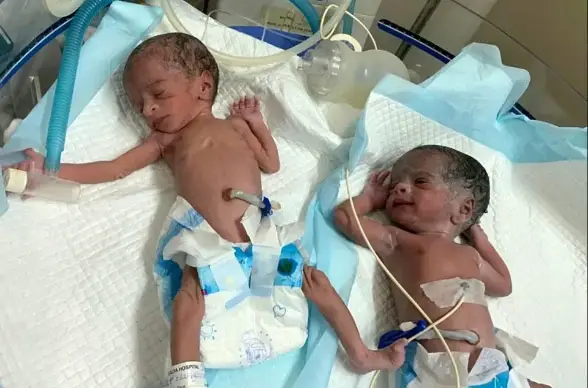 Therefore, this makes her the world's oldest mother in recorded human history.
Previously, the title was held by 70-year-old Daljinder Kaur who reportedly gave birth to her son in 2016 after also receiving IVF treatment.
Furthermore, the same year, an Italian woman, aged 61, by the name of Maria Rosaria Veneruso gave birth to a healthy boy with the claim to have conceived naturally.
A video about this story is available for you if this article has sparked your interest!