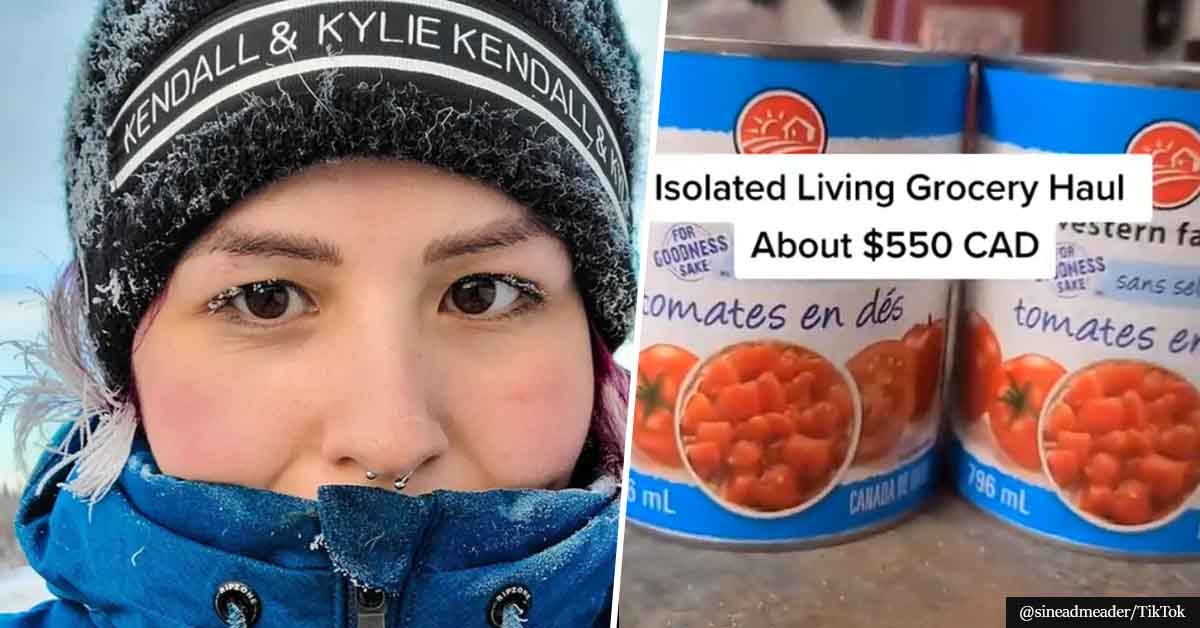 Woman living in isolated town travels TWO DAYS in dangerous conditions to get food
A woman living 544km(338mi) away from the nearest grocery store shares her dangerous two-day trip to get food.
If you find going to the grocery store bothersome, imagine what it would feel like for someone living hundreds of miles away from it. In fact, that's exactly the case with Sinead Meader, who lives in an isolated Canadian town and has to spend two days going to the store and coming back home safely.
As per Unilad, Meader is a nutrition coach from Yukon, North West Canada. While there are stunning views and magnificent nature all around, there are barely any stores. That's why this brave woman travels 338 miles every six to eight weeks only to go grocery shopping at the nearest supermarket.
In a TikTok video, the nutrition coach says:
"I get to town for groceries every 6 to 8 weeks because I live 544km away from the nearest city."
The TikToker says that while the 5-hour drive can be "tiring," the "view sure is beautiful."
In a follow-up clip, Meader shares the groceries she buys every 6 to 8 weeks. She notes they are mostly "canned food or frozen food because fresh food just won't last that long."
Sometimes Meader even has to book a hotel room and stay overnight in the city due to possible "whiteout conditions," especially in the winter.
She explains:
"Visibility is limited even in clear conditions. Animals can run into the road, or you can break down and you may not see a car, and you have no cell service."
And when she just cannot go to the city for groceries, but she has a peanut butter craving, Meader can hop up to the small convenience store in her town.
However, she notes: "You're not gonna starve but you will pay a premium."
The TikToker concludes:
"The trip is very long, but it is nice because we do ger some quality time together, and we get a nice little vacation."