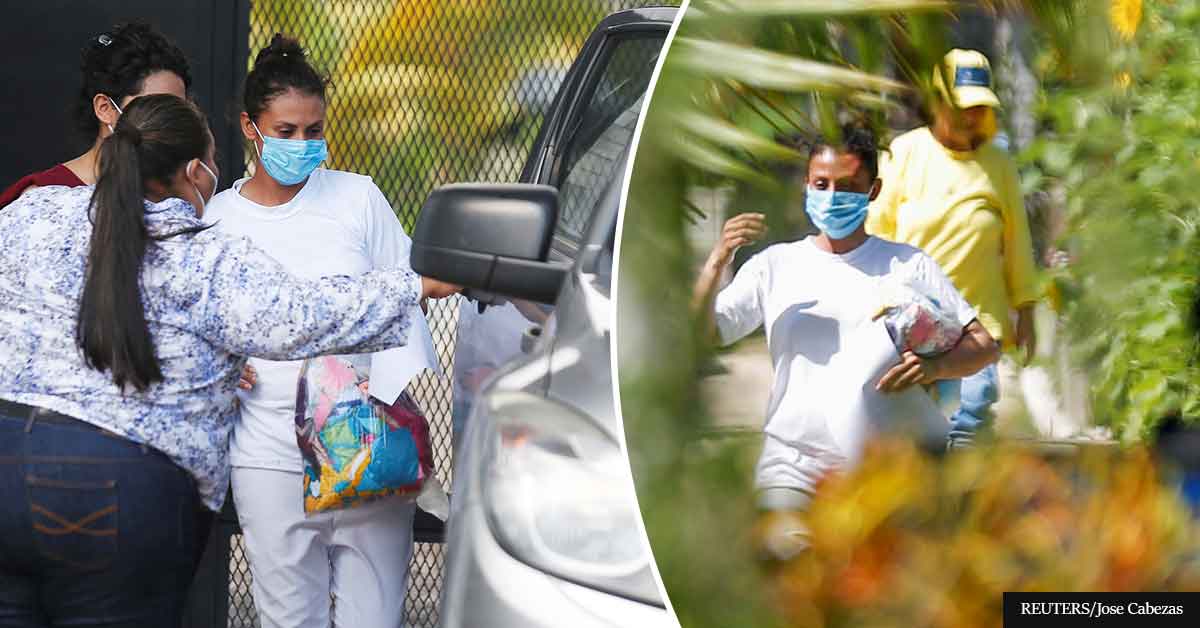 The country of El Salvador has freed a woman after sentencing her to 30 years behind bars for allegedly aborting her baby.
Nearly a decade ago, when Sara Rogel was a 20-year-old student, she was locked up. She was in her 8th month of pregnancy back then and had been brought to the hospital for bleeding after she fell at home, but was later arrested following accusations of terminating her pregnancy.
Sara was eventually charged with aggravated homicide. As a consequence, she was given a three-decade prison sentence because of the country's laws.
El Salvador has some of the strictest abortion laws in the world, and there aren't even exceptions when the mother's health is at risk or in the case of rape.
And thus, Sara served 10 years in jail for her alleged abortion before being released on parole after her sentence was commuted.
Sara walked free from the women's prison near Zacatecoluca with her family and attorney Karla Vaquerano.
In an interview for AFP, the attorney said that Sara
"was deprived of freedom for almost nine years, in a sentence we believed was unfairly given.'
VIDEO: Sara Rogel, sentenced to three decades in prison for undergoing an abortion, leaves Zacatecoluca Penal Center in El Salvador after almost nine years behind bars pic.twitter.com/BV4IF6WQSJ

— AFP News Agency (@AFP) June 9, 2021
Many others have also spoken out in Sara's support.
Feminist activist Morena Herrera told Reuters:
"While in mourning for the heartbreaking loss of her pregnancy, Sara should have been with her family. Instead, she was unjustly imprisoned for nine years."
"Sara Rogel, a pregnant woman living in a village in El Salvador, was doing laundry when she slipped and fell. Her parents found her bleeding. … Doctors contacted the police." She spent nine years in prison. https://t.co/jyAedA4k7t

— Susan Hogan (@NewsSue) June 9, 2021
And Sara's case is far from being one of a kind. 
The country forbids abortions regardless of the circumstances. In South America, many countries restrict the ability of women to have abortions. Some attribute this to the high level of religiosity in this part of the world.
Paula Avila-Guillen, the head of the Women's Equality Center, made a statement saying that there are more than 17 women who are 'still unjustly detained'.
She said:
"Each of these cases shows the insidious consequences of the absolute criminalization of abortion, resulting in a state that persecutes and jails women at the moment when they most need access to health and protection."
Over the past few years, some amendments have been made to the laws, but pro-abortionists want the government to take further action on the matter.
What are your thoughts on the abortion issue? Let us know by joining the conversation in the comments and please share this article if you've found it of value.