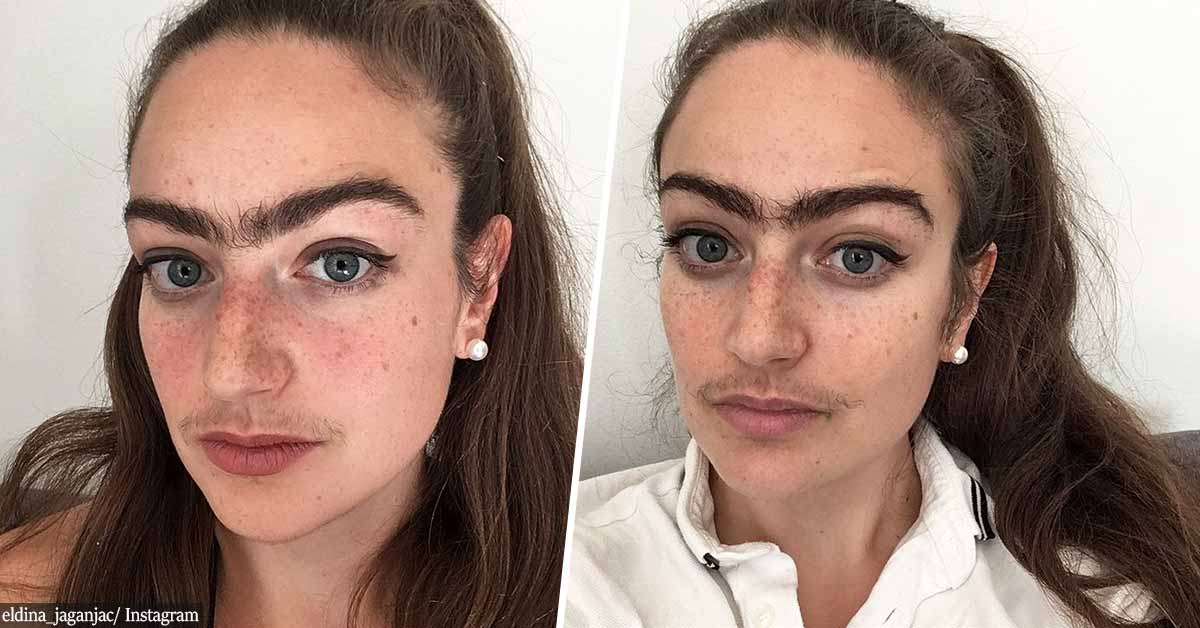 Woman Decides To Grow Moustache And Unibrow To "Weed Out" Bad Dates
A Danish woman has made headlines after she made the decision to let her mustache and unibrow grow. 
The reason being… She wants to "weed out" potential love interests.
31-year-old tutor Eldiga Jaganjac from Copenhagen said she is tired of society's expectations of women, especially when it comes to removing facial hair.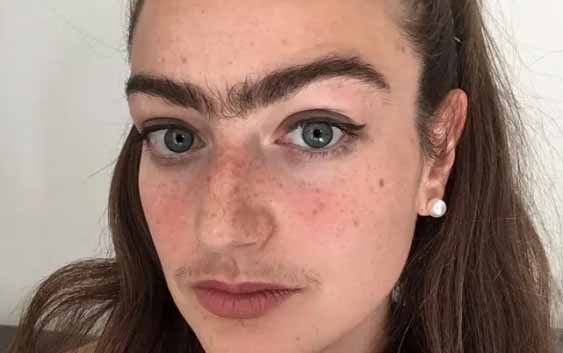 Last year in March, Eldiga completely stopped removing her facial hair. 
She says it helps her get rid of judgmental people quicker.
"I get to weed out the more conservative people from the beginning," Eldiga said.
She added:
"I don't care what people think. It's a personal choice for everyone to make themselves, and I wish that people wouldn't care no matter how a woman chooses to look."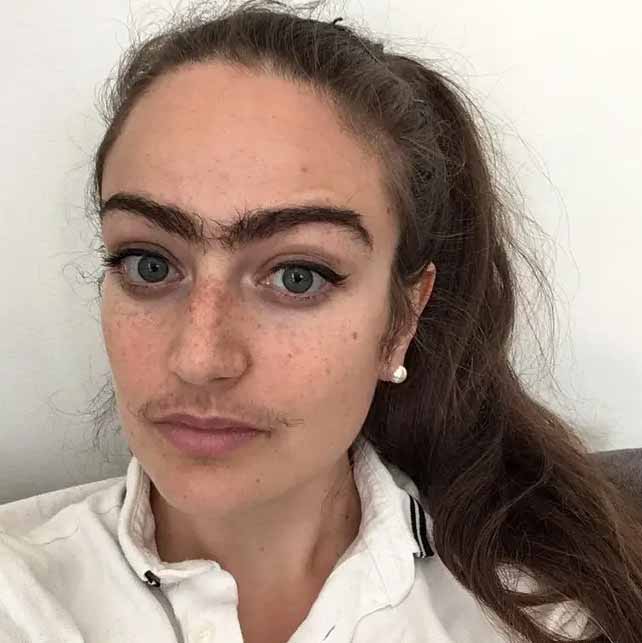 She sometimes has to deal with criticism but says she doesn't mind.
Eldiga went on to say:
"I've had people come up to me on the street telling me it was cool, and a few yelling at me.

"That was uncomfortable at first, but if some people have nothing to do other than yell at strangers, then so be it. I don't want to waste my energy on someone who clearly has too much time on their hands."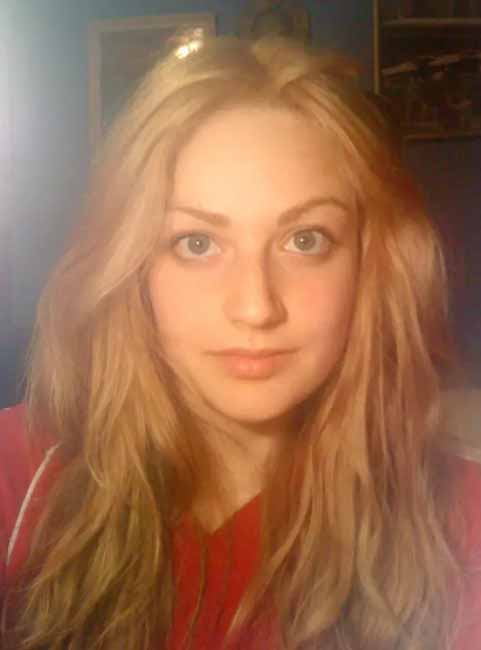 Eldiga's former self.
Her main focus now is:
"the tasks and goals that I need to have done and less on how I appear while doing them and whether people like me or not, because I probably won't ever see them again," she said.

"And if I do, I still don't care."
What are your thoughts on this story? Let us know by joining the conversation in the comments and please share this article if you've found it entertaining.