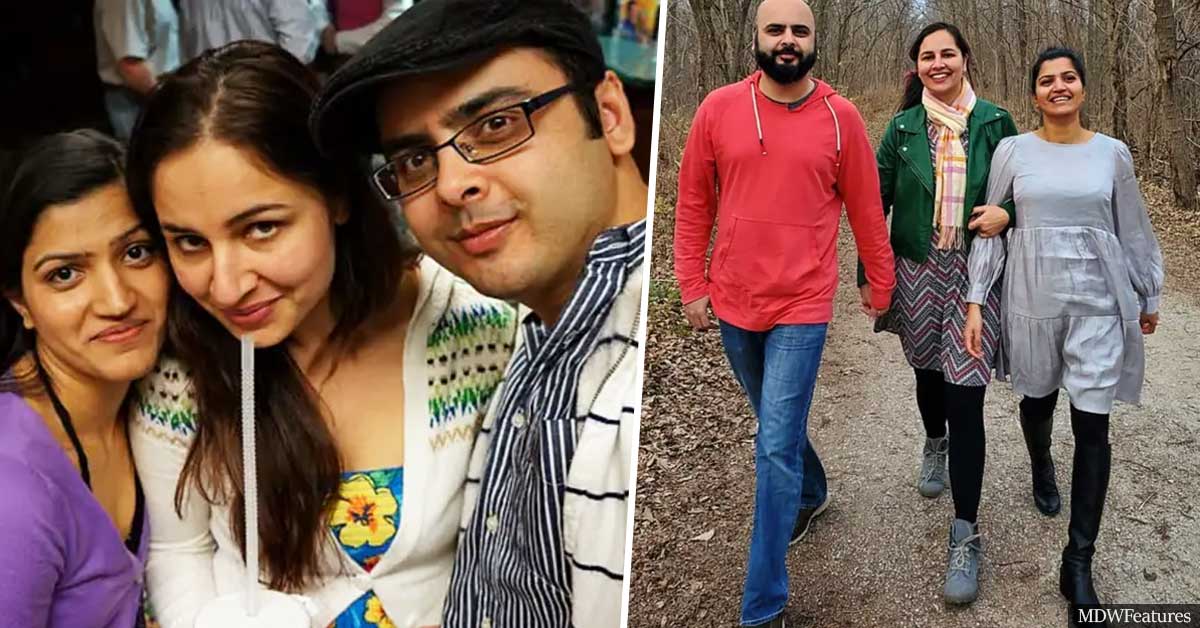 Woman breaks down arranged marriage and joins a married couple to form a 'Throuple'
An Indian woman broke down her arranged marriage and formed a 'throuple' with a married couple.
A woman divorced her husband and formed a 'throuple' with a married couple.
The throuple are the parents of four children. 
They hope their story will encourage other polyamorous relationships.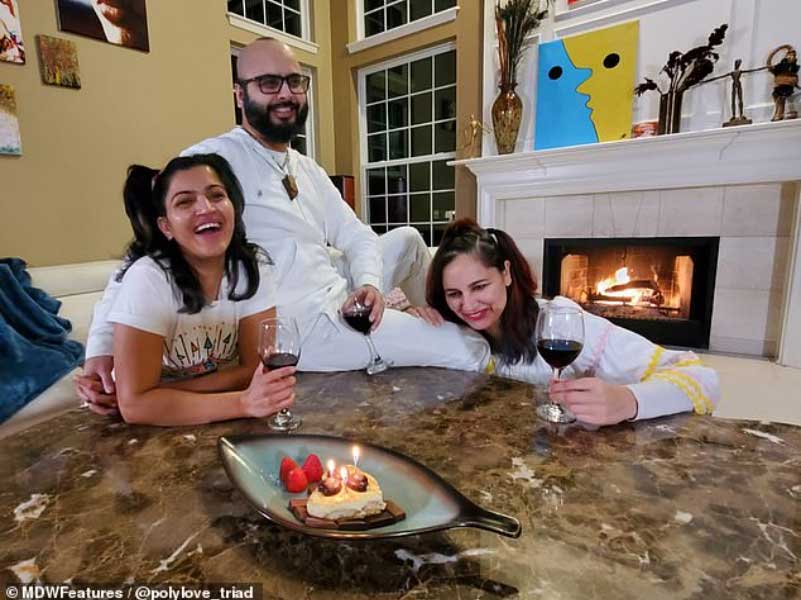 After her arranged marriage fell apart, Piddu Kaur, from India, was invited by a married couple to stay in their home for a while. Things quickly took a turn when Speetie Singh, her husband Sunny, and Piddu became a 'throuple'. Now, all three of them are in a romantic relationship with each other, and they are living their best life!
Before the happy ending the throuple got, Speetie and Piddu were old family friends. Singh was even amongst the guests of her friend's wedding. However, only six months later, Piddu and her husband, who agreed to the arranged marriage only because of his family and the promised Mercedes he was about to get, filed for a divorce.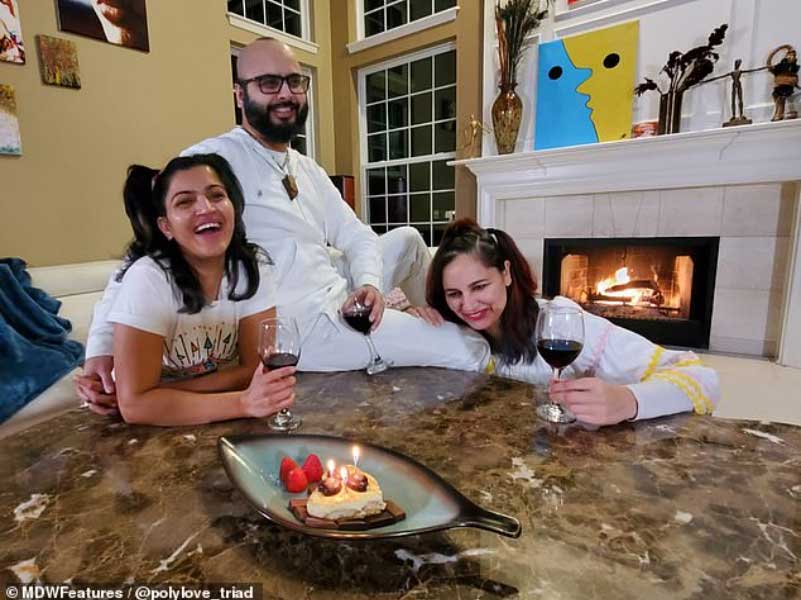 Thankfully, Speetie offered her friend a helping hand at the right moment. At the time, she was married to her childhood sweetheart Sunny, and they lived in Indiana, US. She and her husband invited Piddu into their home, where the three of them formed a close physical and emotional connection.
The happy throuple even have four children together. 
Before welcoming Piddu into their relationship, Speetie and Sunny already had two daughters. After that, the throuple added two more children to their big family.
In an interview, Speetie said:
"When Piddu came into our lives, she was going through a divorce immediately after her marriage. The marriage had been arranged by the elders of the family and just like me, she had migrated from her home in India to the US to be with her husband. Piddu and I hit it off right away. Our endless conversations crying on each other's shoulders and laughing and dancing nonstop to high beats brought us closer in no time."
As for her husband Sunny, he "was ecstatic to have found another partner to share ideas with and fulfill his fantasies with too."
Like every single relationship, theirs also went through many challenges.
For instance, despite their friendship, Speetie used to fear that Sunny might leave her for Piddu. Jealousy made her feel insecure about her connection with both of her partners.
Furthermore, the three of them were forced to cut ties with some of their family members, who could not accept their modern relationship. Thankfully, their bond proved to be much stronger.
Speetie explained:
"A few family members and old friends felt uncomfortable or drew lines in the sand and said that they couldn't deal with us unless we separated. So we did. We separated from those people."
According to Speetie, it is "definitely possible to love more than one person." 
The throuple hopes they would serve as a positive example for the prosperity of polyamorous relationships.