Woman, 51, shunned by parents for having an IVF baby alone at that age
A woman in her 50s reveals her parents slammed her for wanting to have a kid alone.
But once they met their grandchild, everything changed. 
Kelly, 51, from Crawley, West Sussex, had always wanted to become a mother. She spent most of her adulthood wishing for a miracle. Happily, last July, she finally got pregnant via IVF. The mom-to-be was overjoyed with the news and rushed to tell her parents, Ray and Barbara Clarke. But their reaction quickly dimmed her happiness.
Pointing out all kinds of reasons why motherhood was not for her, including the fact she was three months off her 50th birthday, and that she was single, Kelly's parents made it clear they were against her having a child. What's more, they actually hoped the IVF would fail.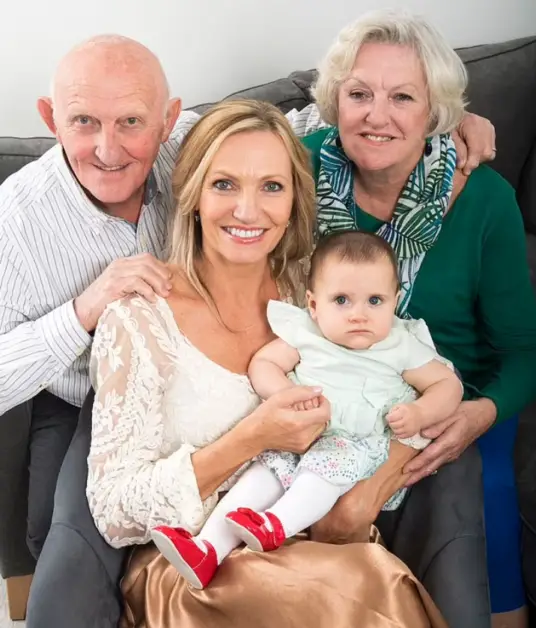 Ray, a retired coachmaker, told Daily Mail:
"I remember lying in bed, unable to sleep for worrying [after Kelly had the embryo implanted] and thinking: 'Please God, let it not work.' I sent her a message saying: Having a baby isn't like having a puppy. It's a human being, hard work, and a huge commitment.'

To say we were shocked when she told us it had worked would be an understatement.

Kelly was on her own, approaching 50, on furlough, and on the verge of being made redundant, so of course we panicked about how she was going to cope bringing a child into the world. We're in our 70s, so there's a limit to how much help we can give."
Kelly's mother also refused to support her dream of having a child of her own. 
Barbara, a retired pensions administrator, added:
"When she told us she planned to have fertility treatment, I spelled out all the pitfalls: how risky it is, health-wise, at 50 to be pregnant and to give birth. Then there's bringing up a child at her age — I had mine in my 20s and, even then, it was very hard work. And what about the child — how would they feel about having the oldest mum at the school gates?"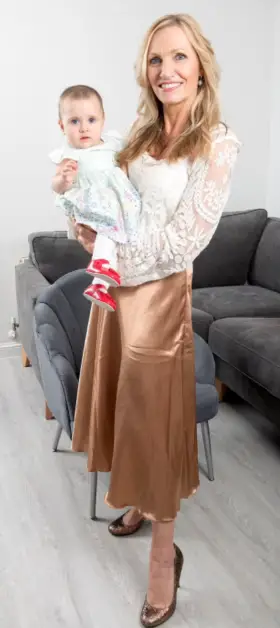 But Kelly's age was not the only concern her parents had. They were also against the method their granddaughter was conceived.
All the mom-to-be knew was that the sperm donor was a 26-year-old Greek architecture student who is 6ft 3in with green eyes, and the egg donor was a 24-year-old Polish administration assistant, sporty, into yoga, and, like Kelly, blonde with blue eyes.
As Ray and Barbara's unease with their daughter's pregnancy piled up, in the following months they barely spoke to her. And when they did, they usually ended up fighting.
On top of that, Kelly was made redundant from her job as a manager at Gatwick Airport due to Covid-19.
The whole situation made Kelly feel "really sad" and even "disowned" by her parents. 
Initially, her younger sister was also reluctant to support her, which made her pregnancy incredibly difficult. She shared:
"I was so happy when, 12 days after implantation, a home test, which I did alone, showed I was pregnant. I wanted Mum to be the first person I told. But I knew she wouldn't give me the happy reaction I was looking for. So I called my sister, instead, and she said: 'That's brilliant, but just don't get your hopes up, Kelly.' 

I went to see my parents to tell them in person and it was all very uncomfortable. I said: 'I'm pregnant. I don't want anything from you — not your time, not your money — but I would like your support.' 

They didn't say much, but made it clear I was doing something they didn't want me to do."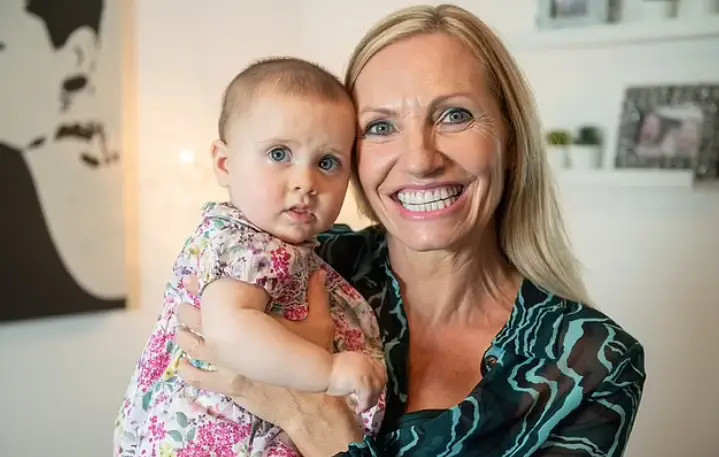 Thankfully, her sister eventually came to terms with the idea of becoming an aunt. What's more, she even managed to talk their mother and father round. Ray said:
"We know people who never see their grandchildren because of fallouts, but our family had always been really close. Our relationship with both our daughters was affected — we couldn't speak to either without it descending into a row — so we had to think hard about whether our feelings about what Kelly was doing were worth jeopardising family life for.

Barbara and I chatted and agreed we couldn't reverse what was happening and therefore had to get on and accept it. So I sent a long message to Kelly, apologising, and saying: 'We realise we're putting our feelings before yours and we don't want this to destroy our family.'"
The couple finally assured their daughter her child would be loved and cared for, just like the rest of their grandkids.
Lyla Rae, Kelly's daughter, was born on March 31, 2021. The proud mom noted:
"I feel like a young mummy. I may not be, but I'm super-fit and everyone tells me I'm like a big kid. I don't even think about what age I'll be when she's ten or 20. We can go shopping, have lunch together. She's going to be my best friend."
The moment Ray and Barbara laid their eyes on little Lyla, all their bitterness disappeared. It was replaced by pure love. Barbara said:
"We cried our eyes out. It was so emotional, for Kelly and us. Our only thought was: 'Oh my goodness, look at this gorgeous baby.'"
The happy grandma added:
"Kelly is a brilliant mum. She's always loved children, so I had no doubts about her feelings for her daughter, but she's coped so well and has incredible patience."