Woman, 31, MARRIES father-in-law, 60, who comforted her after her marriage to his son collapsed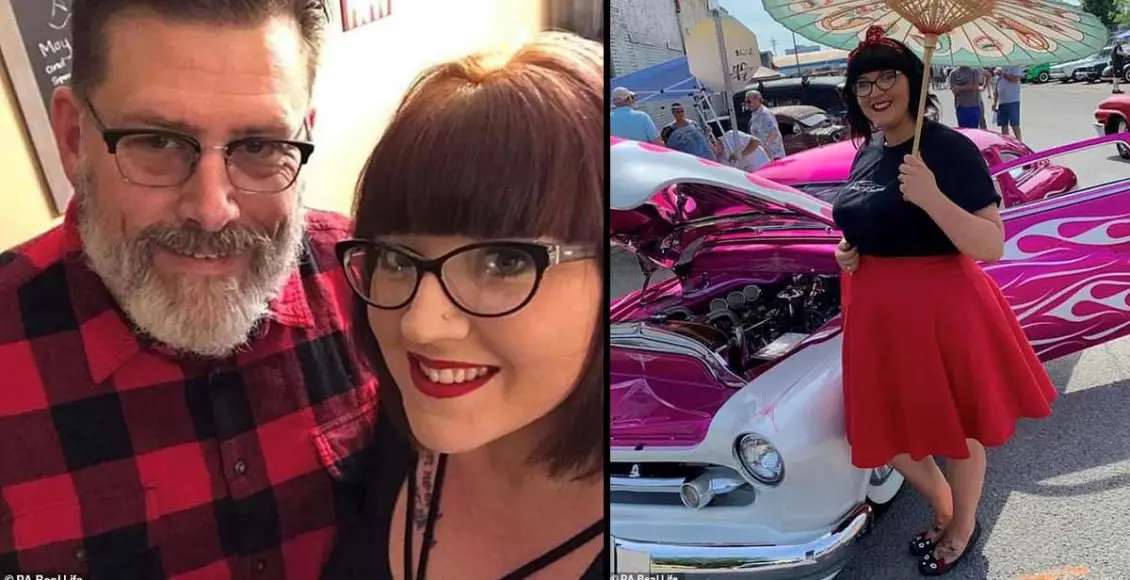 "We just fell in love" – A woman married her father-in-law after divorcing his stepson. 
Erica Quiggle, 31, got married to Jeff Quiggle, 60, after breaking up with his stepson.
The couple tied the knot in 2018 and have a two-year-old daughter together while also looking after Erica's son from her first marriage.
Jeff's stepson and Erica's ex Justin Towell is still close to the family. 
Neither her history with his stepson nor their 29-year age gap was standing in the way of their feelings for one another. When Erica Quiggle's marriage with factory worker Justin Towell ended, his stepfather, Jeff Quiggle, was there to comfort his former daughter-in-law. The two got so close that sparks flew between them, marking the beginning of their love story.
Erica, 31, from Harrodsburg, Kentucky, had a crush on Jeff, 60, while she was still married to his stepson. At the time, Quiggle was also a married man.
As Daily Mail reveals, when Erica and Justin's marriage broke off, Jeff was there to offer his daughter-in-law a shoulder to cry on.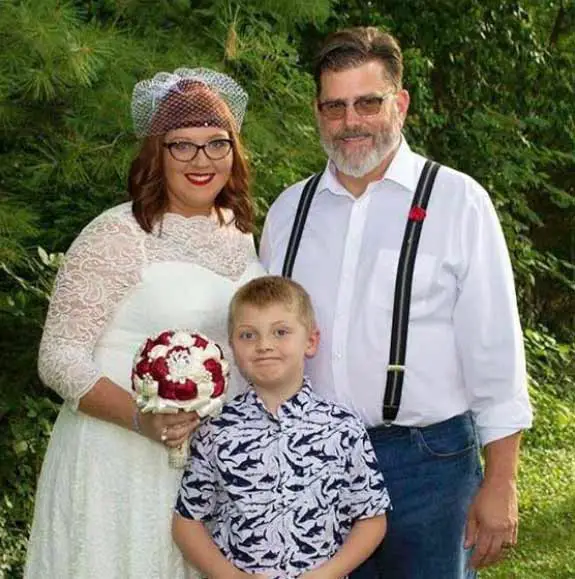 Since they didn't want to hurt anyone with their feelings for one another, the unusual couple waited for years until they finally admitted their love. It happened in 2017 when Jeff's marriage was also in the past.
The extraordinary pair tied the knot in 2018. 
Today, the couple has a two-year-old daughter named Brexlee. Erica also shares custody of her 9-year-old son with Justin.
As for her one-of-a-kind love story, the mother-of-two shares:
"Jeff is the young soul and I'm the old soul. He laughs when I say that, but it all worked out – and Justin was the most understanding person."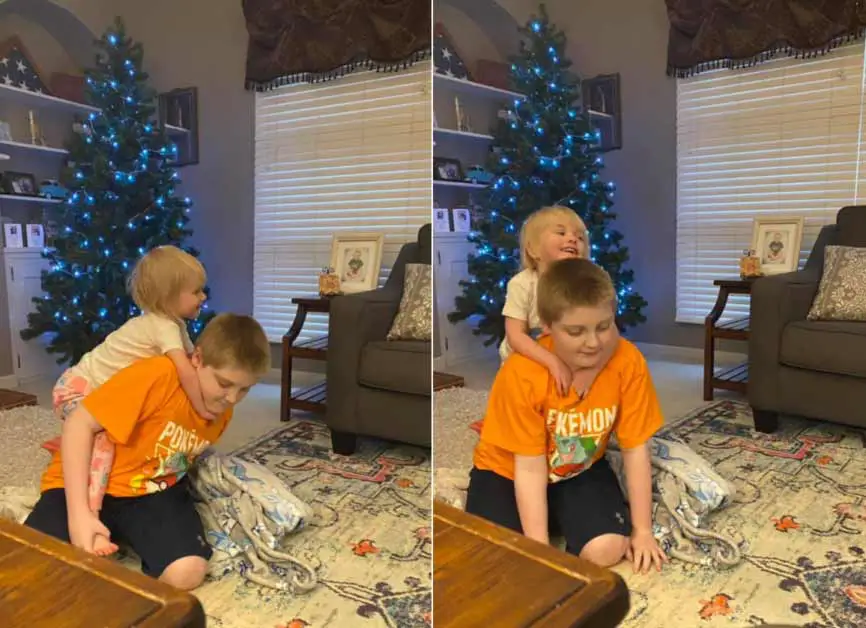 Her husband adds:
"We really enjoy each other the way we are and we're going to enjoy the time we have. We've never looked at the age difference – we just fell in love the way we are."
So, what happened between Erica and Justin? 
In 2010, when Erica was only 19, she got married to Justin, then 27. Their families were firm it was the right thing to do. However, they had no idea there was no spark between the two.
Two years later, their son was born, but even this was not enough to keep them together. Erica explains:
"It was hard for us, as we couldn't connect on that level."
While her marriage was slowly coming to an end, Jeff was the one she could tell everything to. She admits:
"There came a point when I broke down about Justin and said I couldn't do it anymore. I felt like I was stuck."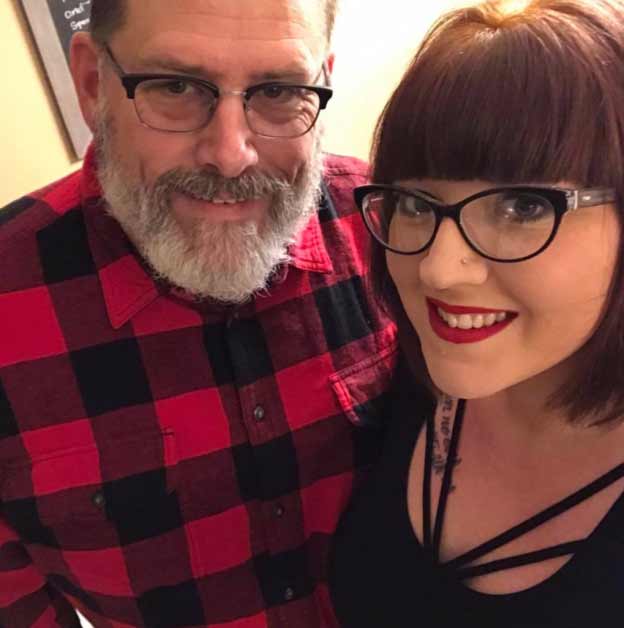 Thankfully, Erica and Justin are now good friends. He says:
"Everything's all good now between us. There's no hatred there anymore. We talk about our son and we're both moving on with our lives. Me and Erica have a kid together, and we think about him above everything else."
The woman stayed in her first marriage for so long because she didn't want to hurt her son's feelings. 
When Erica and Justin split up in 2016, the mother moved back in with her parents. She shares:
"I loved my child so much and he was why I had stayed in my marriage. It was heartbreaking taking him away from his home with his dad. I lived with my son and my parents for about a year – and it was hard."
The very same year, Jeff's marriage was also history. He had no other obstacle staying in the way of his love for Erica, so he finally gathered the courage to tell her how he feels. To their surprise, Justin was incredibly supportive of their relationship.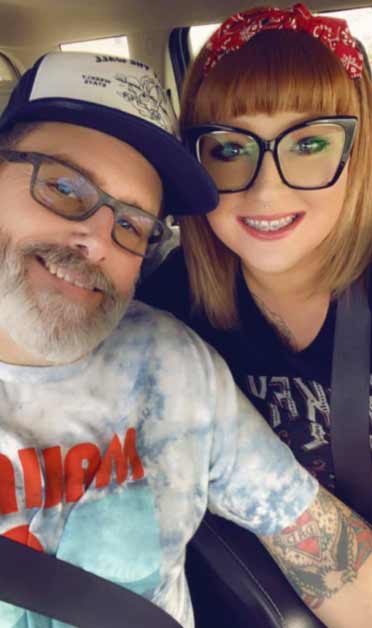 In the summer of 2017, Erica and Jeff finally became a proper couple. A couple of months later, they even moved in together. The happy wife says living together was "the best thing ever."
The couple's wedding was "a very special moment."
Both Erica and Jeff wanted to get married and make their love official. However, they had a few obstacles on the way.
"We knew we wanted to get married, but we didn't know when. We found the house of our dreams, which we've been fixing up for a few years – then I ended up getting pregnant with Brexlee."
As for the proposal, it was not the most romantic one, but it was definitely a priceless moment for the lovebirds.
"We were sitting out in the car one day and he was like, 'Do you want to marry me?' I was like, 'Duh.' It wasn't some romantic proposal, but it was exactly what we both wanted."
Then, in August 2018, the couple held their wedding ceremony in their new home. They were married by Erica's uncle, which made the moment even more precious. As Erica describes, "It was a very special moment."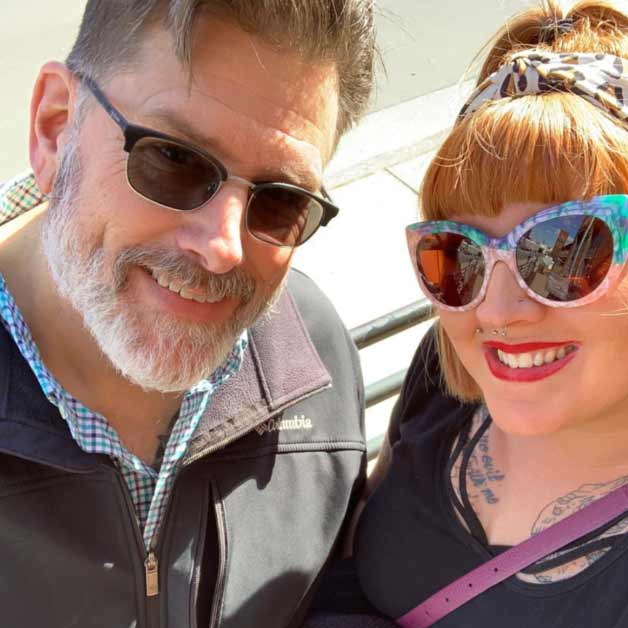 Luckily, Jeff and Justin managed to stay close despite all the challenges they went through. 
Speaking about his stepson, Jeff says:
"My relationship to Justin doesn't feel that different than it was before. It was a little hard at the beginning, but he's a really loving person and wants people to be happy."
Justin adds:
"It's been a few years now since all of this happened, and I've left it behind me and moved on. We do what can to provide support for each other and keep things on the cool side. We have a pretty good relationship – and we have to make it work regardless for our son."
What do you think of this unusual family? Leave a comment to let us know!