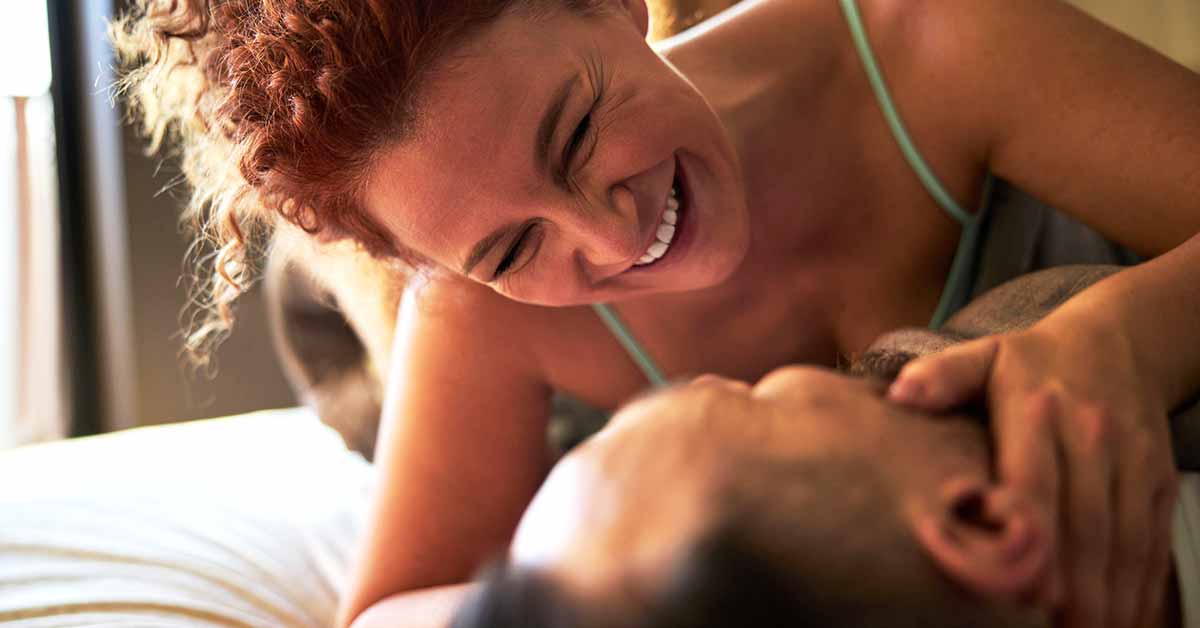 Why Female Masturbation May Impact Partnered Sex
A research paper published in The Journal of Sexual Medicine reveals new information regarding the relationship between masturbation and sexual climax in women. 
The study has found that increasing alignment between self-pleasure and coupled sexual activities could improve one's orgasmic success and lower the difficulty of reaching an orgasm.
"Many women, perhaps as high as 30-40%, experience some-to-great difficulty reaching orgasm during heterosexual partnered sex, particularly if the primary form of stimulation occurs through penile-vaginal intercourse," David L. Rowland, a psychology professor at Valparaiso University and author of the study.

"The issue is relevant because sometimes masturbation by women is "prescribed" as a way of improving orgasmic probability during partnered sex. But masturbation has also been hypothesized to interfere with orgasmic response during partnered sex."

"The rationale for the first hypothesis is that women who learn and know their pleasure points are more likely to find ways to orgasm than those that don't; the rationale for the second hypothesis is that women who use stimulatory techniques for masturbation (e.g., vibrator, or strong direct clitoral stimulation) may find it more difficult to reach orgasm during partnered sex because the stimulation from intercourse does not simulate the stimulation during masturbation," Rowland added.
The experts questioned 2215 women living in the US and Hungary and found that women reported having sex with their partner two times a week on average and pleasured themselves normally once every couple of weeks.
Most women reported stimulating their clitoris during masturbation while just about half reported using vaginal stimulation to reach a climax.
Almost all of the participants who reported using vaginal or clitoral stimulation also mentioned doing it while having sex with a partner.
However, just 53% of women who used a specific body position and 48% who engaged in anal stimulation while pleasuring themselves also reported doing the same things while having sex with a partner. Only 38% of participants who engaged in sexual fantasy and 36% of participants who used sex toys such as dildos while masturbating included such activities when having sexual intercourse with their other halves.
The frequency of masturbation was not related to orgasmic experience during sex with a partner. But experts found that the larger the overlap between activities involving masturbation and partnered sex activities, the more women were to overcome difficulties to reach orgasm and to feel stronger levels of pleasure when orgasming.
"In and of itself, women who masturbate experience no particular advantage or disadvantage insofar as reaching orgasm during partnered sex. However, women who show greater similarity between the behaviors/techniques they use for stimulation during masturbation and the type of stimulation that occurs during partnered sex report lower orgasmic difficulty than women who report disparate stimulation techniques during these types of activities," Rowland told PsyPost.
Also, women with lower alignment between their self-pleasuring sessions and sex with a partner were more likely to say they prefer masturbation over having sex with their other half.
"The results iterate the importance of the woman's communication with her partner regarding the types of stimulation that will most likely enhance her probability of reaching orgasm, often simulating techniques that may be used to reach orgasm during masturbation," said Rowland.
The experts also found that generally relationship characteristics were linked to orgasmic results.
"Not surprisingly, relationship satisfaction is a key variable in understanding the above results. In general, women who are more satisfied with their relationship with their partner tend to have lower orgasmic difficulty," Rowland noted.

"This relationship is likely bi-directional. Women who have greater sexual satisfaction during partnered sex enjoy the intimacy with their partner, thus enhancing their relationship. At the same time, women who have a better relationship with their partner are likely better at communicating their sexual needs to them, thus increasing their potential for arousal and orgasm."
What are your thoughts on this study? Let us know by joining the conversation in the comments and please share this article if you've found it informative.