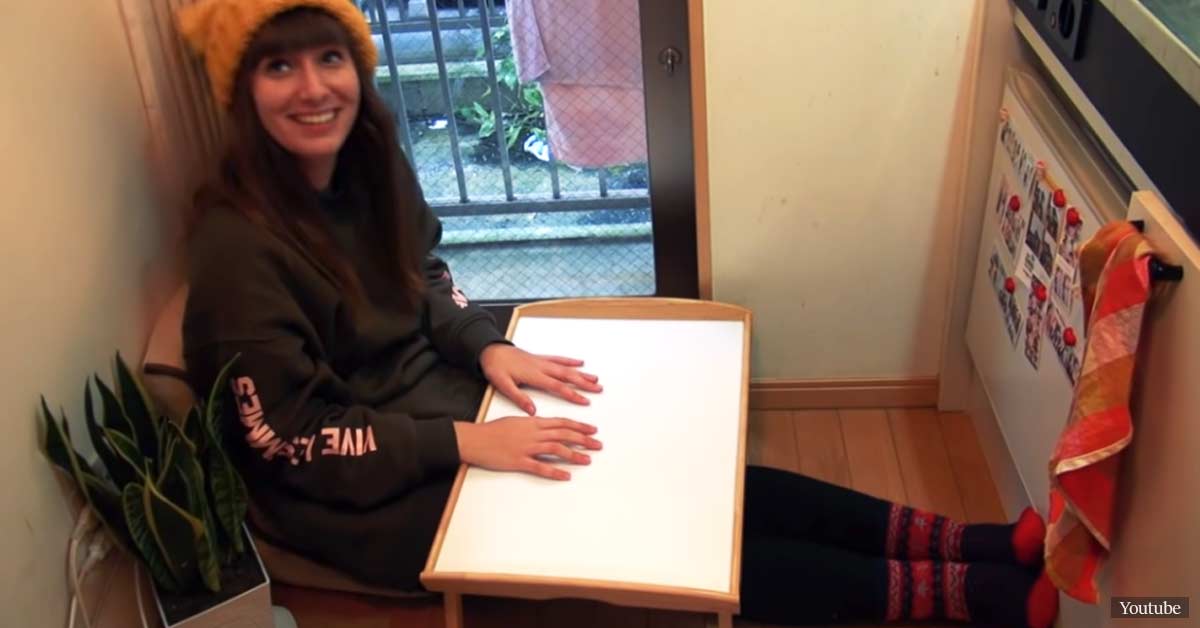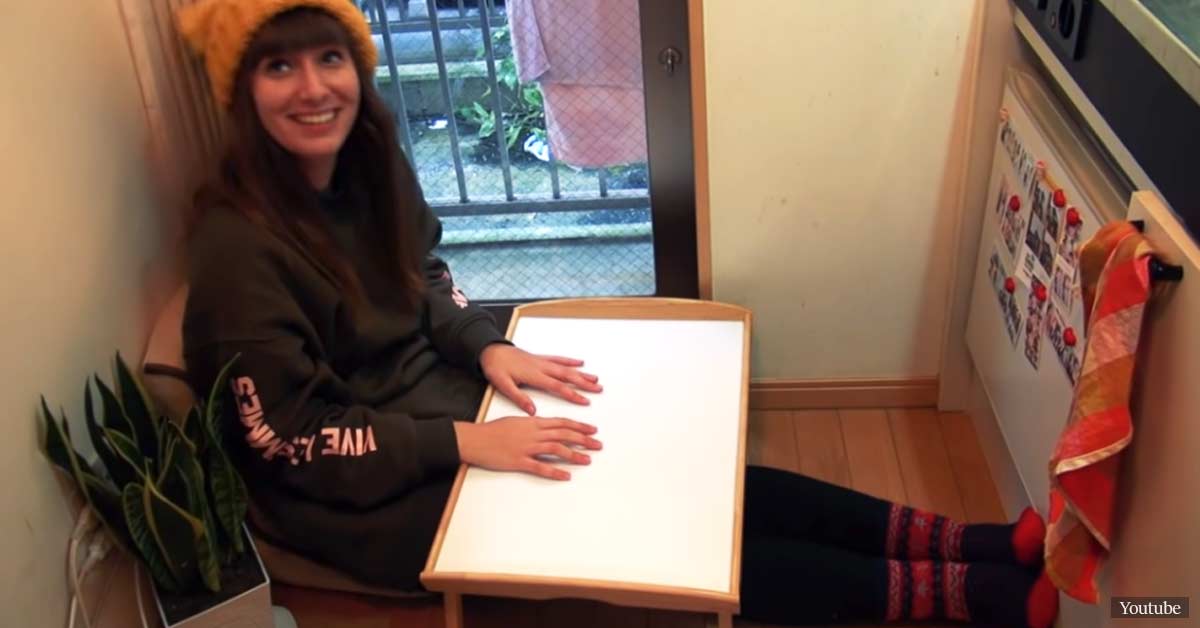 What's it like to live in a crazy small 8m²(86ft²) apartment in Tokyo
This girl is living in a super tiny 8m² (82ft²) apartment in Tokyo, and believe it or not, she's having the time of her life!
Emma, a YouTuber, originally from Australia, is quite happy with her crazy-small home. Although Tokyo is known for its tiny housings, her apartment's size is almost unthinkable – only 8m²(or 82 ft²). As a city apartment, Emma's home is a lot smaller than the usual tiny homes in Japan.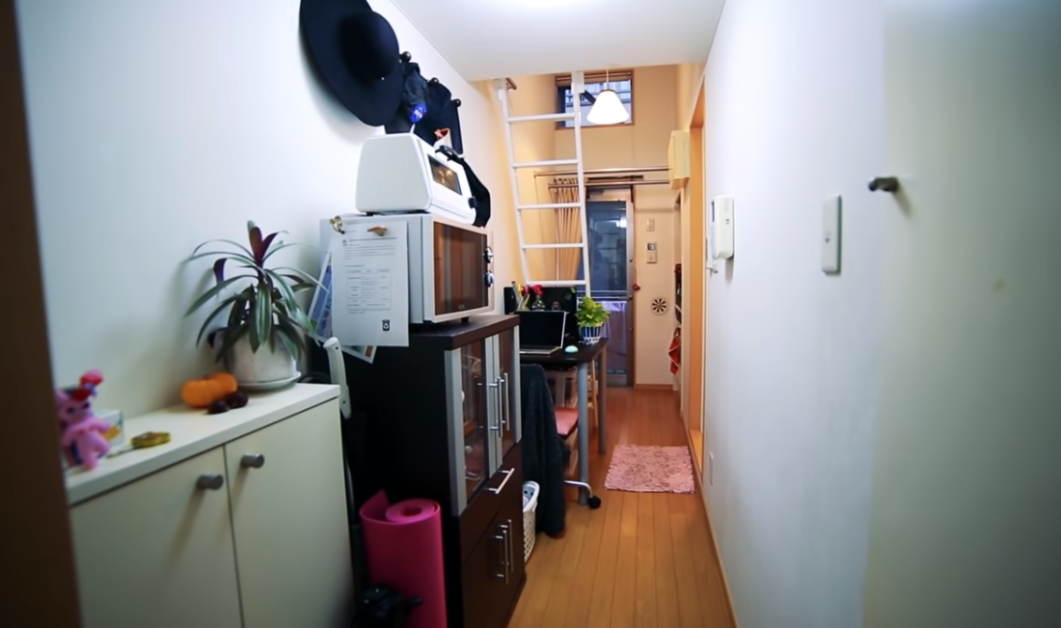 One of the funniest things Emma is 'proud of' is that she can effortlessly reach two of the parallel walls of her apartment with her hands.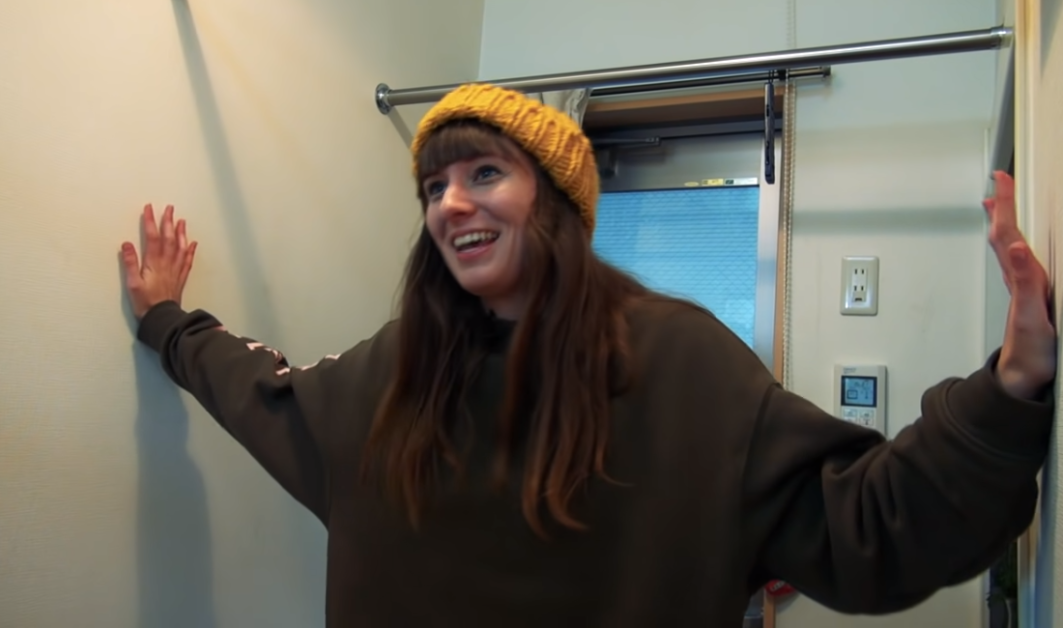 Another thing that she loves in her home is that it has two separate levels, even though it's unusually tiny. In a video interview with Living Big In A Tiny House, she shares:
"I spent ages looking for apartments and everything, but this place just caught my eye."
First things first, when Emma invites the interviewer at her home, she specifically notes that he needs to take his shoes off and leave them at the front door. In Japan's culture, taking your shoes off before entering someone's house shows respect for the host and their home.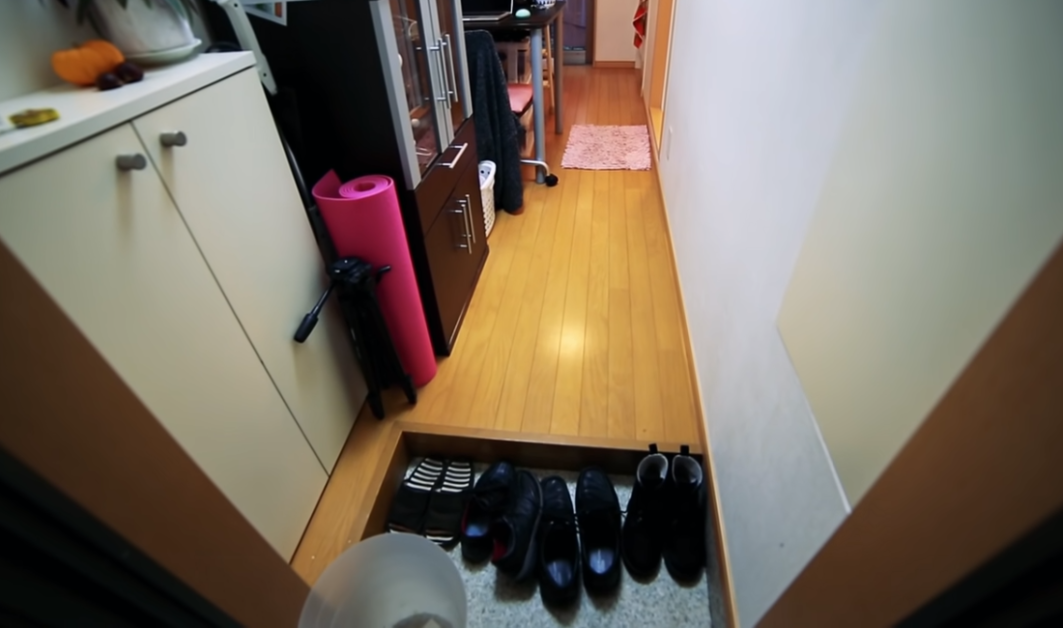 Although Emma's apartment is only 8m², she has pretty much everything she needs.
On the first floor, right next to the door, she has a shoe cupboard and a tiny closet. Only one or two steps further, there is a sweet little corner including a microwave, a toaster oven, and space for the cutlery.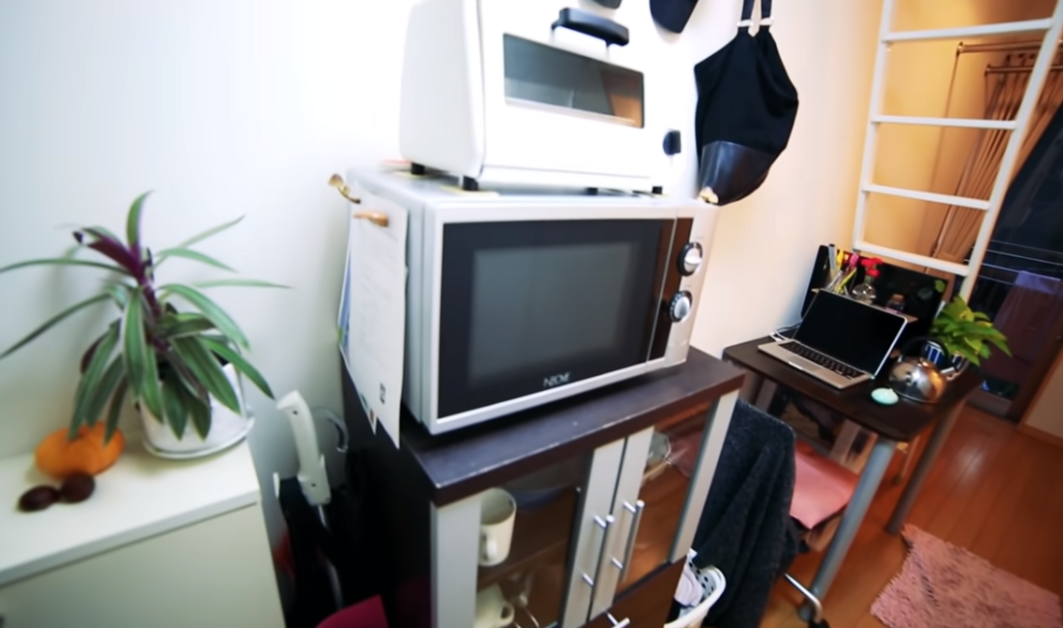 As Emma shares her thoughts about living in such a miniature home, she says:
"I think that's good about small spaces, like, it makes you think a bit more. It keeps you creative."
A little further down the first floor, there is even an office space including a chair, a small table, and a computer. And right next to the window, there is a fully equipped kitchen space.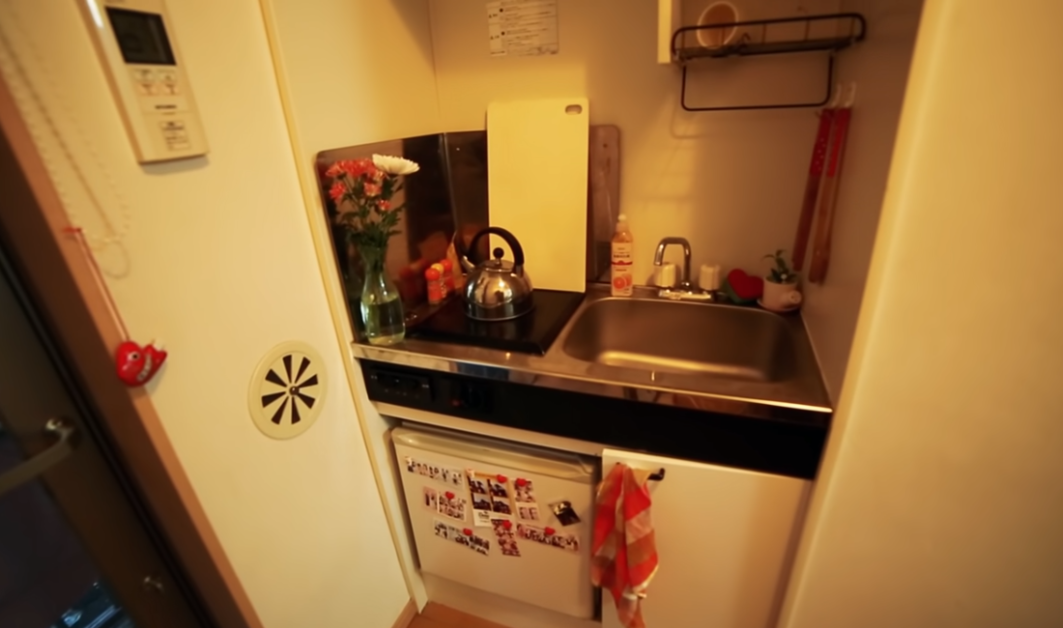 The bathroom is also situated on the first floor, and its construction is quite clever. It has a shower, a moveable sink, and a toilet that fits right underneath it.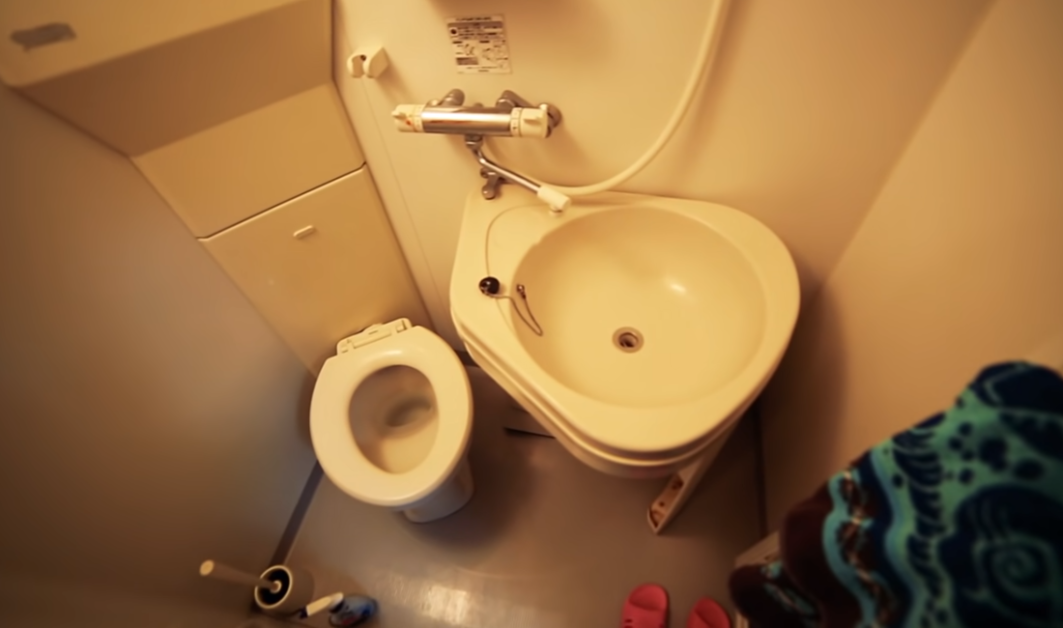 Emma calls her home a 'little paradise'.
"Because you have to be so selective with your possessions, it's like, I choose only things that mean a lot to me."
What's more, this incredibly small apartment even has a little balcony.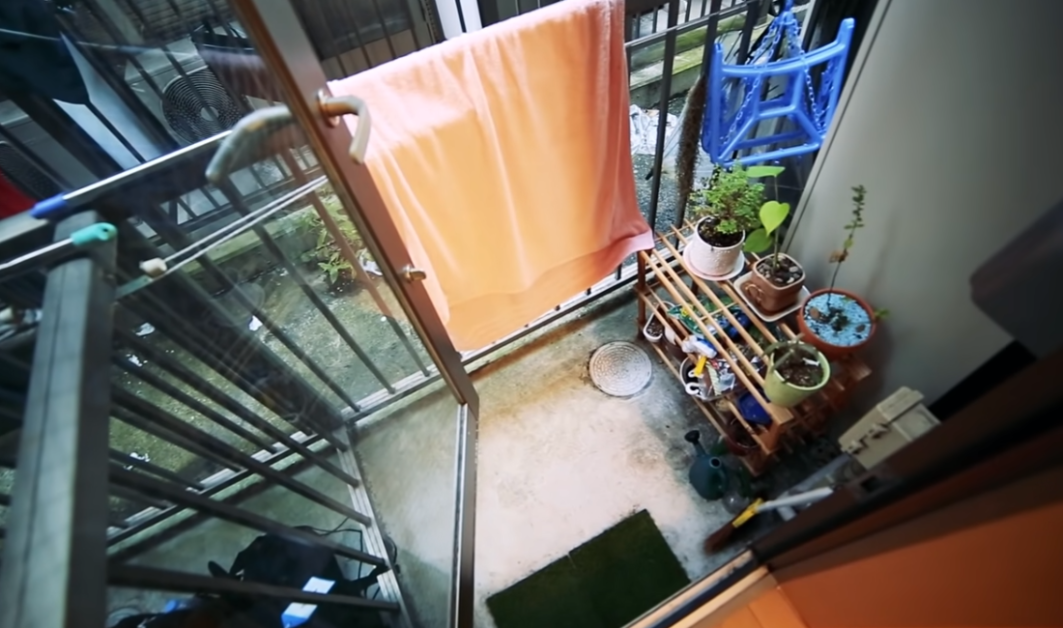 Moving on to the second floor, there is Emma's adorably cozy bedroom. She reaches it through a ladder. There, she has a bed, a small book collection, and an air conditioner. Isn't that all a single bedroom needs anyway?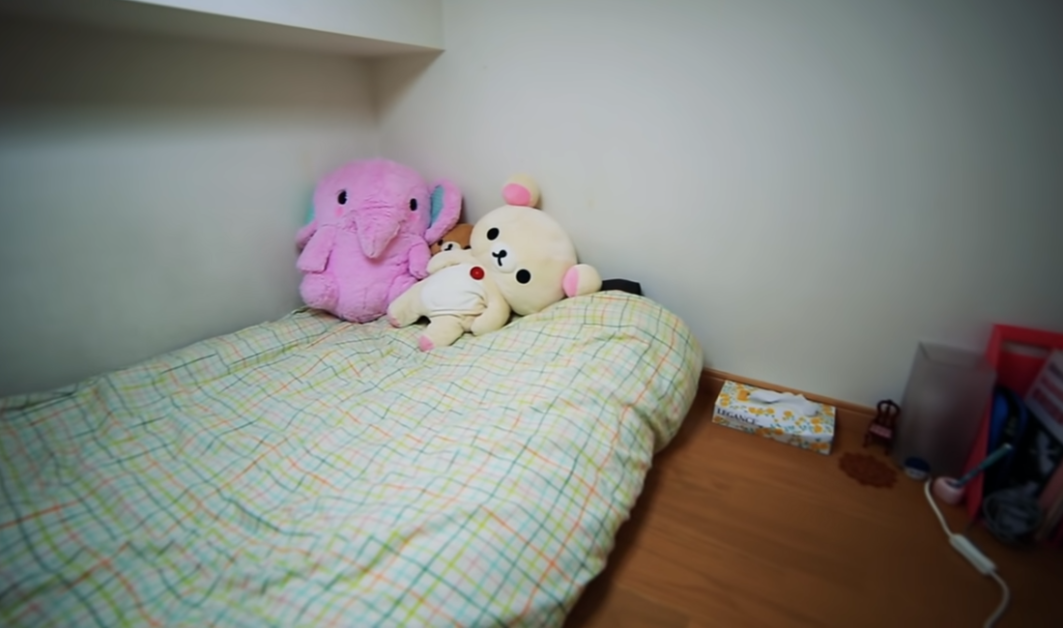 The YouTuber shares the big advantage of living in a small space is that it keeps her creative juices flow.
"I love having that time to myself and having that space that is my own to like relax, unwind, and really just get into the zone of things. But, yeah, I think just being able to think creatively and have all these opportunities to make this space my own in whatever way I can. I think that's my favorite thing about this space."
Emma funnily notes that the limited space she lives in doesn't really allow her to dance as freely as she wishes. She would also love it if she could host dinner parties for her friends. But overall, she loves her tiny home.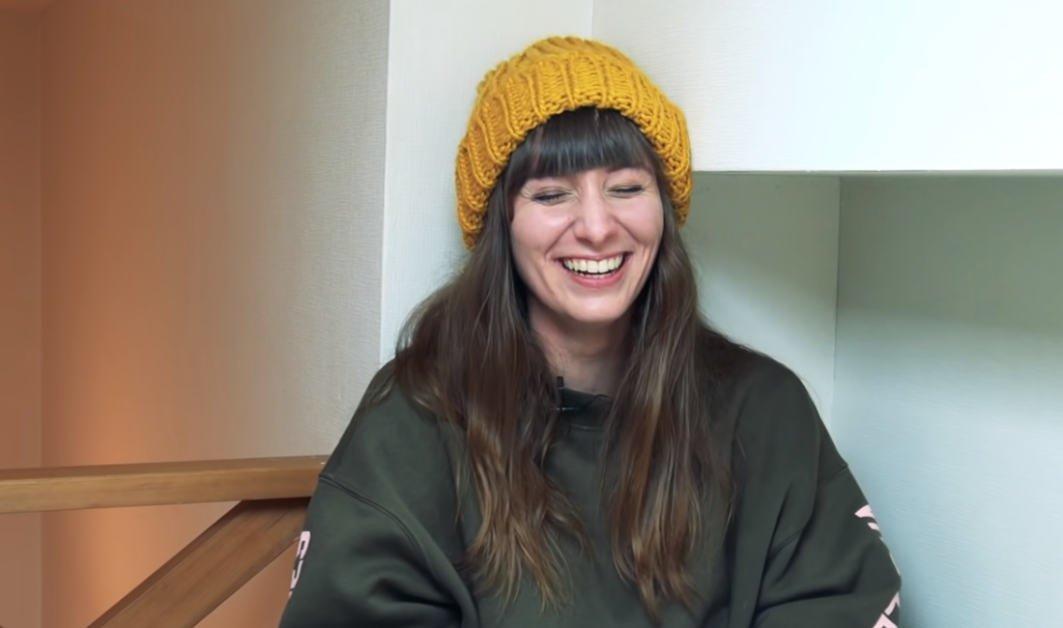 The Australian born woman believes that she's got a great deal for the apartment, as the rent she pays is ¥69,000($600) a month.
For a metropolitan city like Tokyo, this is quite a decent rent, as her place includes Wi-Fi, utilities, it's English-friendly, and it's near one of the main train stations.
In such a bustling city like the Japanese capital, Emma has turned the incredibly small space into a real-life tiny paradise, as she has enough possessions for living the life she's happy with.