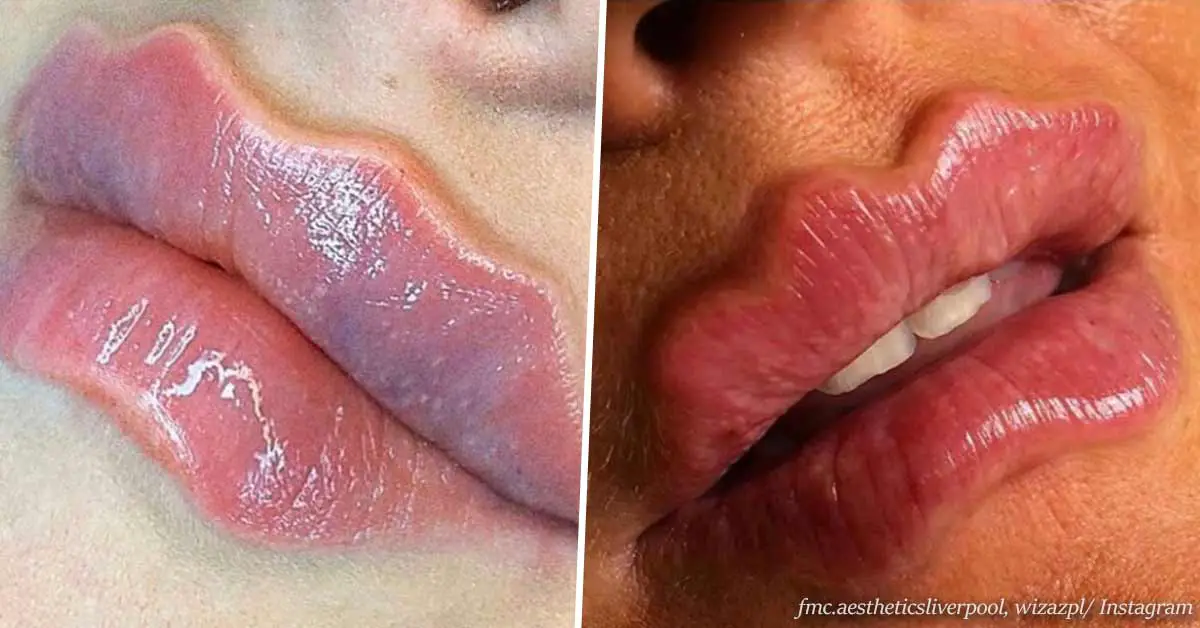 Wavy lips: The latest social media beauty trend that shocked everyone
Wavy lips: Yay or Nay?
Well, whether you like this new craze or not, people all around social media are having tons of fun with it. Pictures of oddly-looking wavy lips are popping all over Instagram and TikTok feeds.
Maybe out of boredom, maybe out of having too much free time, but some ladies, and quite a few gents, are turning the wavy lip into a viral beauty trend. Natural lip curves are apparently getting out of style.
These eccentric lip waves are also known as 'Octopus lips' and 'Russian lips', as the trend allegedly started in Russia. Some social media users even call them 'Devil lips'.
Perhaps the 'duck lips' trend is finally wearing off, but this new beauty tendency could definitely be a game-changer.
However, many bloggers are mocking the 'octopus lips' look, proving it can be achieved with nothing but makeup.
All it takes is a good foundation, a lip liner, and a matching lipstick, and you can have fun with the wavy lip look, without the pain of actual lip injection.
The wavy lips perfectly match another bizarre beauty trend that emerged earlier in social media – the wavy eyebrows.
Many netizens argue the whole thing is a delude created with the help of Photoshop. They also claim the overuse of lip fillers by celebs is definitely influencing suchlike trends.
As Good Living Guide notes, according to doctors and estheticians, the overuse of lip injections to achieve this unusual look could cause permanent damage. Therefore, if you are feeling adventurous and you are willing to try it, you should use a method that wouldn't harm your health in any way.
So, would you try this bizarre look just for fun? Leave a comment to let us know what's your opinion about the wavy lip trend!