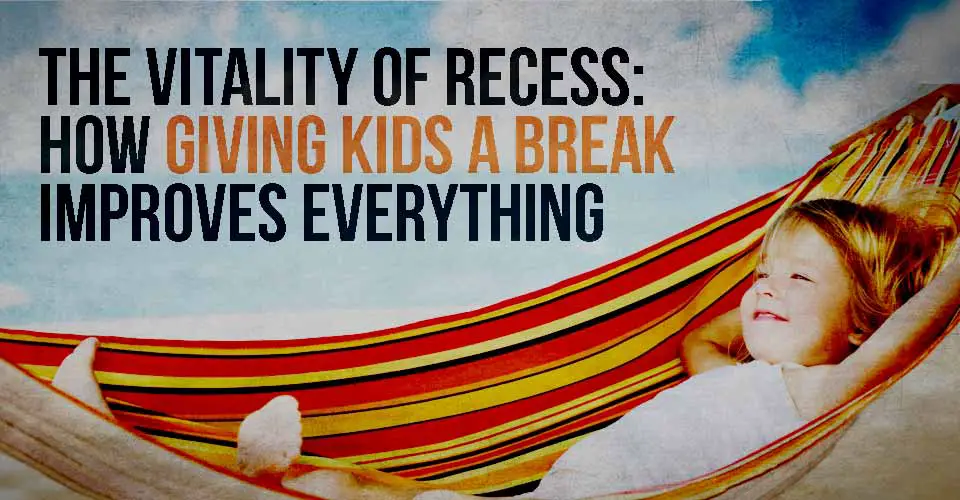 When a pilot program to increase recess time for kids started up in Eagle Mountain Elementary School in Fort Worth, Texas, first-grade teacher Donna McBride "was very nervous about it". She worried especially about how she as going to get all of the information she needed to teach the students into a day that suddenly had not one, two, or three but four 15-minute recess breaks.

The results, however, have been astounding. When kids are given the opportunity to "reboot", they come back to their classrooms ready to focus. The pay closer attention. Parents report increases in creativity and problem-solving skills. The school is part of a program called LiiNK, developed by Professor Debbie Rhea at Texas Christian University, and one of its main goals is to increase the amount of recess time kids are given to play outside. Even if it is cold or drizzly, the kids go out to play.
Read: The Art of Being Assertive
Recess is crucial for a number of reasons; the results demonstrated by LiiNK show that kids are more enthusiastic about learning after given a short break, develop better social skills, work harder to learn independently, and have fewer disciplinary problems. Since the kids know they'll get multiple opportunities to go outside and play, they're less competitive about playground equipment and more likely to connect with their classmates. The emphasis on "unstructured" play time gives kids the opportunity to be more creative, develop their own games and improve socialization.
Given the incredibly impressive results LiiNK has shown, it's no surprise that four more schools in Texas and one in Oklahoma have signed onto the project as well.
Read: 4 Steps to Detox your Life, Starting Today
Independent of the results shown by LiiNK's implementation, research also shows that more time outside for younger kids can help in reducing the development of myopia, or nearsightedness. In a study conducted of communities in Singapore and Sydney with parents having roughly the same proportion of myopia (about 70% of parents were nearsighted), 29.1% of the kids in the Singapore community were myopic, whereas only 3.3% of the kids in the Sydney community were myopic. The major difference in the two communities was exposure to sunlight: the Singapore kids spent only about 3 hours a week outside, whereas the Sydney kids spent about 13 hours a week outside.
Sunlight plays a key role in cuing the production of the neurotransmitter dopamine in the sleep/wake cycle in humans, and studies suggest that dopamine's release into the eyes helps to protect them from developing myopia. So more exposure to sunlight, especially in early childhood, may actually help protect against nearsightedness. The studies aren't entirely conclusive and more research still needs to be done to confirm these links, but evidence strongly suggests that this is the case. Looks like more recess is an all-around win.