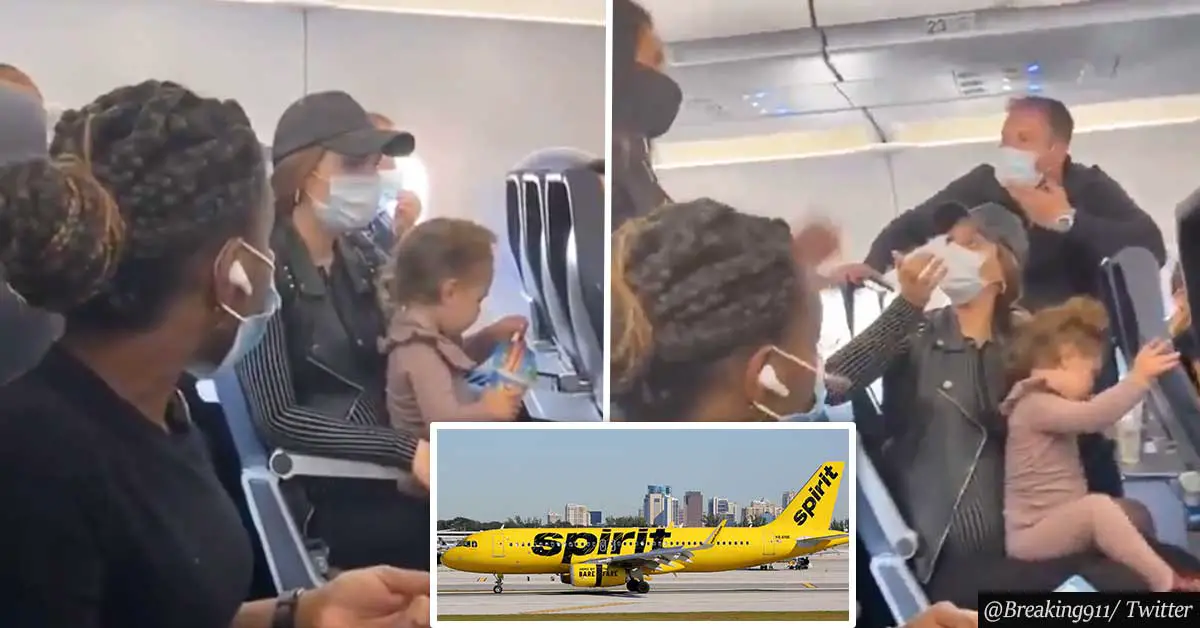 Viral Airplane Incident: Spirit Airlines Defends Themselves In Tweet, Deletes It Shortly After
Spirit Airlines have released a statement in defense of their recent misstep, saying a video does not show what it clearly shows. 
A Jewish couple and their two kids, one of them a 7-year–old with special needs, were kicked off a plane because their 2-year-old was not wearing a mask while eating yogurt on her mother's lap.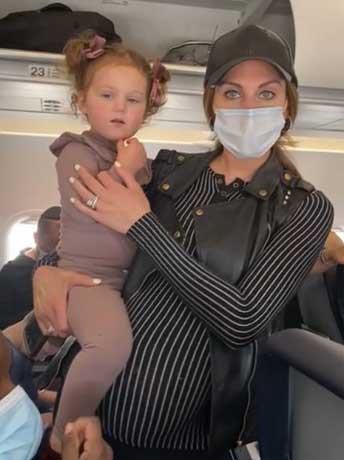 The whole circus was recorded and the footage went viral in no time.
A stewardess can be heard telling the parents "non compliance, you need to get off. I didn't want to do this."
"But we are wearing masks!" one of the parents says.

"She's not wearing a mask," the stewardess says, to which the mother replies: "who? the baby?" The stewardess nods yes.
WATCH THIS: A family was just kicked off a @SpiritAirlines flight from Orlando to NY, because their two-year-old child who was eating, wasn't wearing a mask. The mother is 7 months pregnant, and they have a special needs child. The entire flight was deplaned. pic.twitter.com/dcjLIEbDfA

— Breaking911 (@Breaking911) April 5, 2021
After the incident made rounds across the world, the airline company made a social media post calling the reports of the video "incorrect information."
Their tweet has since been taken down.
The post says that the flight was delayed
"due to the adults in a party not complying with the federal mask mandate."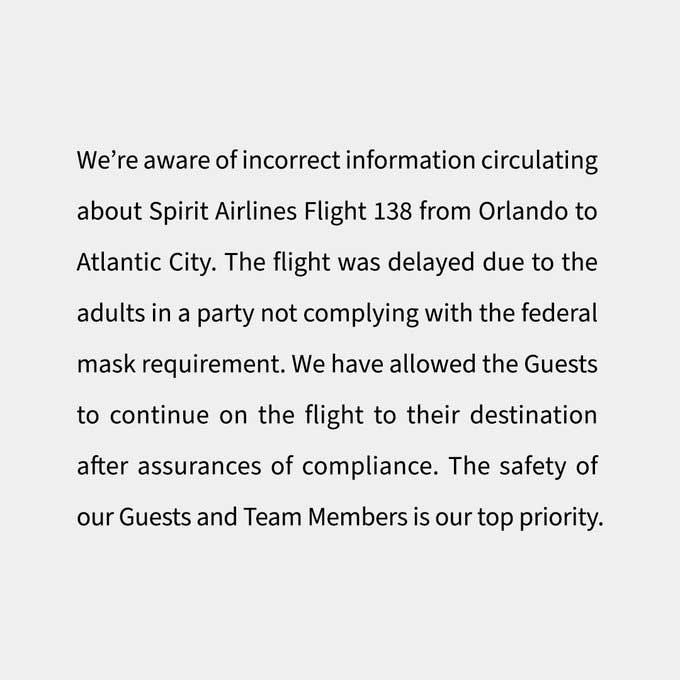 Every person on board was forced to exit the plane due to the incident.
About one hour later, people were allowed to board once again, and that included the family they previously kicked off. Strangely, the only one who was not allowed to get on the flight again was the airline employee who started the whole thing.
What are your thoughts on this story? Let us know by joining the conversation in the comments and please share this article if you've found it of value.