Video: Woman screams and pretends that a passenger injures her on a plane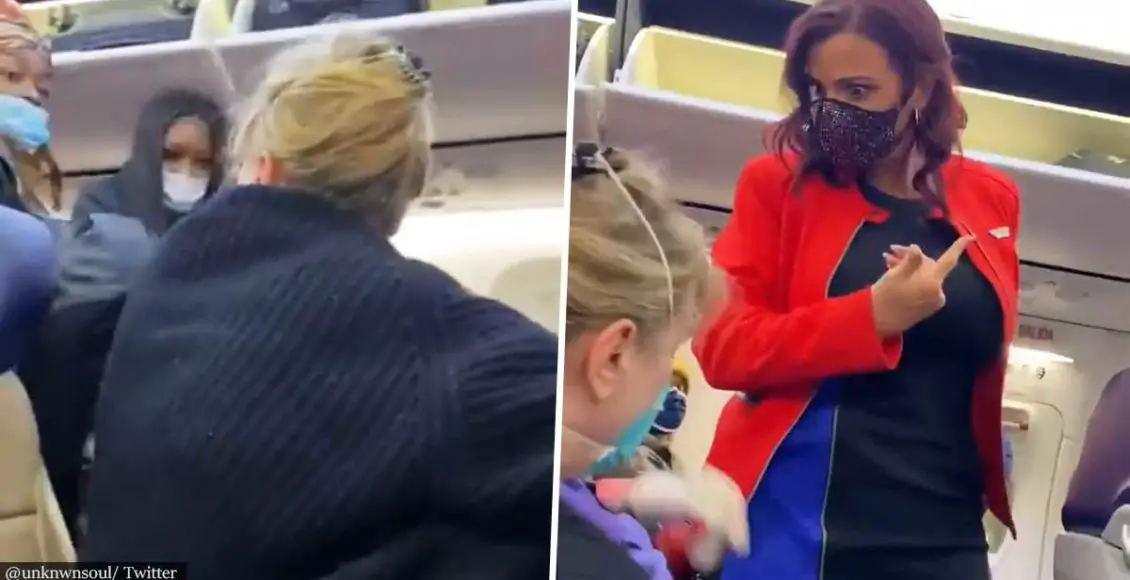 A white woman screamed her lungs out pretending to be attacked by a black passenger, who was walking past her on a plane. 
A video of a white woman pretending to be hurt by a black person on a plane became viral on Twitter.
As the passenger tries to walk down the aisle, the woman screams extremely loud as if she was injured.
The video gained 4 million views in no time.
A 32-second video recently posted on Twitter shows a white woman sitting on the aisle seat of a plane. As Daily Dot notes, the airplane appears to have landed at the time.
The woman can be seen intentionally blocking the aisle way with her arm. As soon as the flight attendant notices her act, she asks her if she is "going to get off the aircraft or … sit there and scream?" Meanwhile, the other passengers witness the encounter between the employee and the unnamed woman.
Several seconds later, a black passenger standing behind the woman says she needs to use the restroom. Then, the traveler slightly pushes the woman's arm to pass through. This was the turning point for the plane encounter.
The white woman screams her lungs out trying to accuse the black passenger of attacking her.
But why was she screaming like that 😩 pic.twitter.com/f9TIzF3YeH

— 𝖆𝖌𝖆𝖕𝖊 𝖑𝖔𝖛𝖊 🦋 (@unknwns0ul) January 23, 2021
In the meantime, she appears to grip and pull the other person's coat.
Luckily, the flight attendant steps in and tells the woman:  "I'm watching you attack her."
The woman, clearly oblivious to the fact that she is speaking to a staff member, responds: "You get out of here!"
To this, the airplane employee says: "Excuse me, I work here ma'am! Get off the aircraft, please."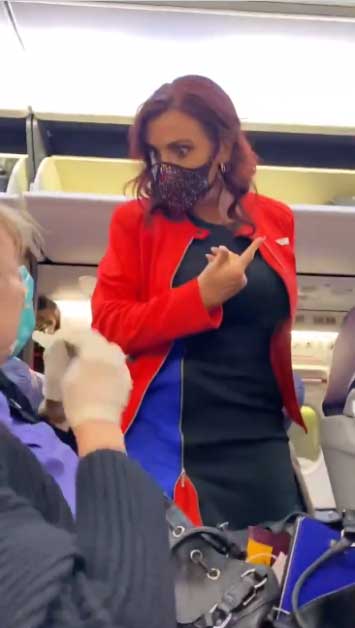 Eventually, the woman causing a disturbance in the plane gets off.
Since the video was posted on Twitter, it gained over 4 million views.
Some social media users speculated that the woman was trying to excuse her appalling behavior with the 6ft recommended distance amid the COVID-19 pandemic. Others explain her attitude with the concept of a victim mentality.
What do you think after seeing the video? Leave a comment to let us know!