Video of man hitting on teen girl shows what many young women go through daily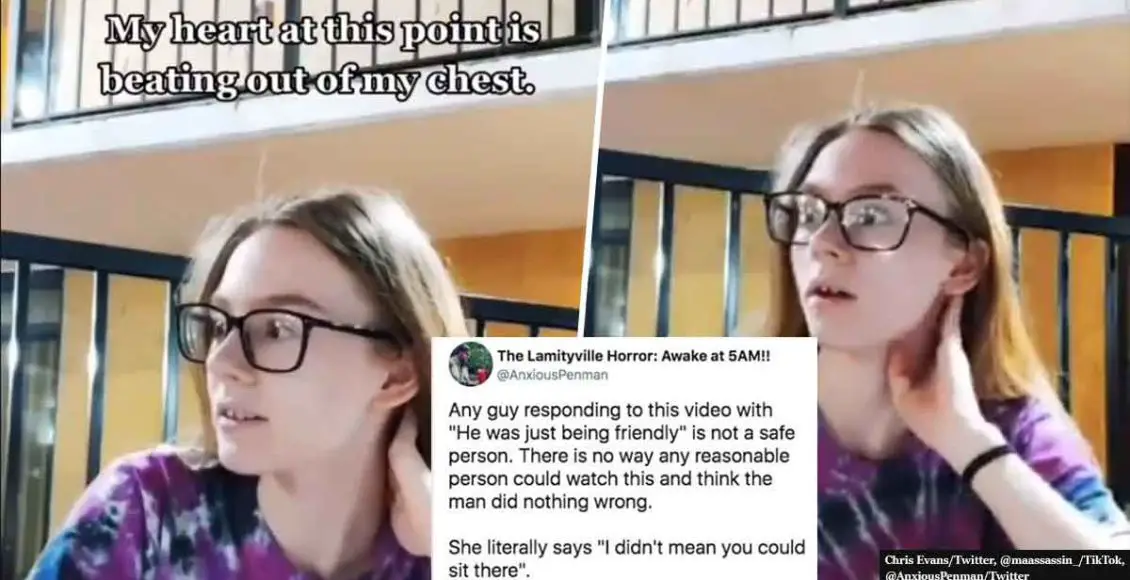 Teen girl who gets hit on by a guy in his 30s during a live stream shows what women go through from such a young age. 
Unfortunately, teenage girls often get intimidated by older men who take their innocence for weakness. This has happened in the past and continues to happen every single day.
Sometimes, sexual harassment can come in a more subtle form. The abuser's intentions can be much less obvious than we expect. This 18-year-old girl's story shows exactly how indirect and manipulative predators can be.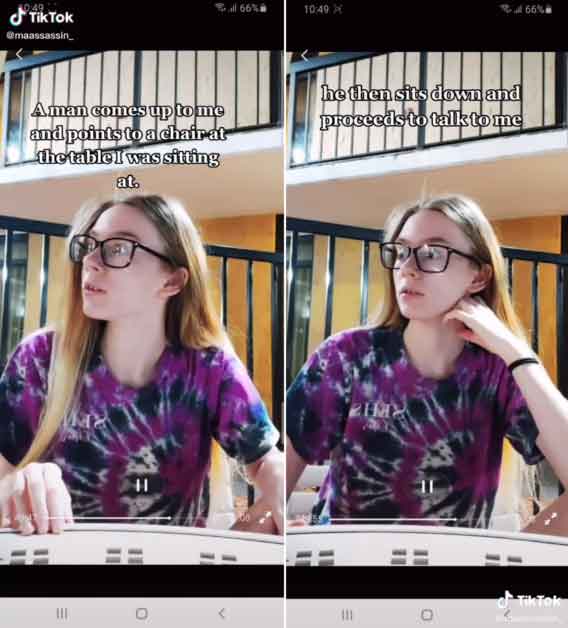 As per Upworthy, this case illustrates what it looks like when a man tries to pursue a young girl by making her feel uncomfortable and unsafe.
In a now-viral video, the teen can be seen sitting down while trying to film a live stream. A man then approaches her and asks her if the empty chair beside her is taken. When she says the chair is free, instead of taking it and leaving, the man sits down next to her. As he does, her face immediately changes in a grimace obviously revealing she was feeling uncomfortable by his presence.
Despite being able to acknowledge he is making the girl feel anxious, the man continues to bother her. 
In a follow-up video, the TikToker reveals that the man who approached her appeared to be in his 30s. At this age, he should be able to tell that intimidating a much younger girl and continuing to pursue her after clearly making her feel uncomfortable is unacceptable.
After the initial TikTok clip that gained more than 12 million views was shared on Twitter, social media users were appalled by the man's behavior.
Creep approaches teenage girl while she's live streaming 😐😖 pic.twitter.com/tJa1ZI7Nan

— chris evans (@chris_notcapn) April 29, 2021
Hundreds of women shared that this could happen to every single girl, and usually starts from a distressingly young age. One of them commented:
"I don't know a single woman who didn't see themselves in this video and it's heartbreaking."
Raise your hand if this creepy crawly crap happened to you when you were a teenager. He only leaves when she says she's doing a live feed. This stuff happens a bazillion times a day and it sets the tone of what young women and girls begin to expect from men.

— Victoria Brownworth (@VABVOX) April 30, 2021
On the contrary, some guys tried to defend the man, saying that he was just being friendly. But how a man in his 30s intimidating a much younger girl could count as friendly?
Others noted the teen was too polite, and she should have been more assertive that she doesn't enjoy his presence. However, in similar situations, reacting too hostile could trigger the predator to become more violent.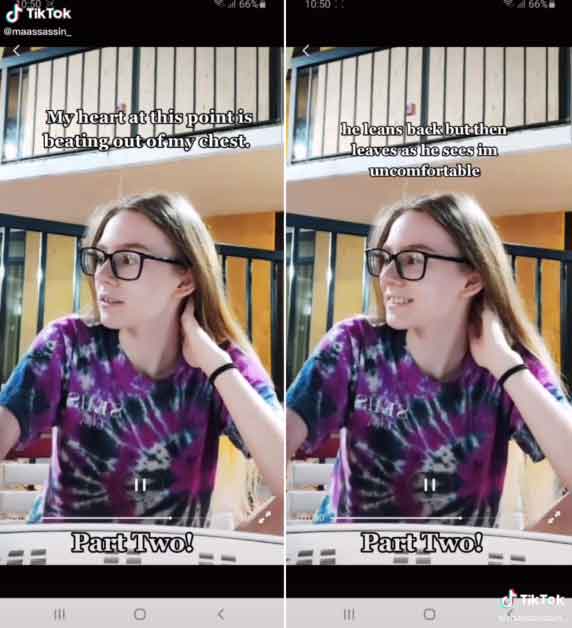 What do you think of this situation? Have you ever been put in a similar position? Leave a comment to let us know and share this article to help raise awareness about the issue.