VIDEO: Fishermen save sea turtle from jaws of massive tiger shark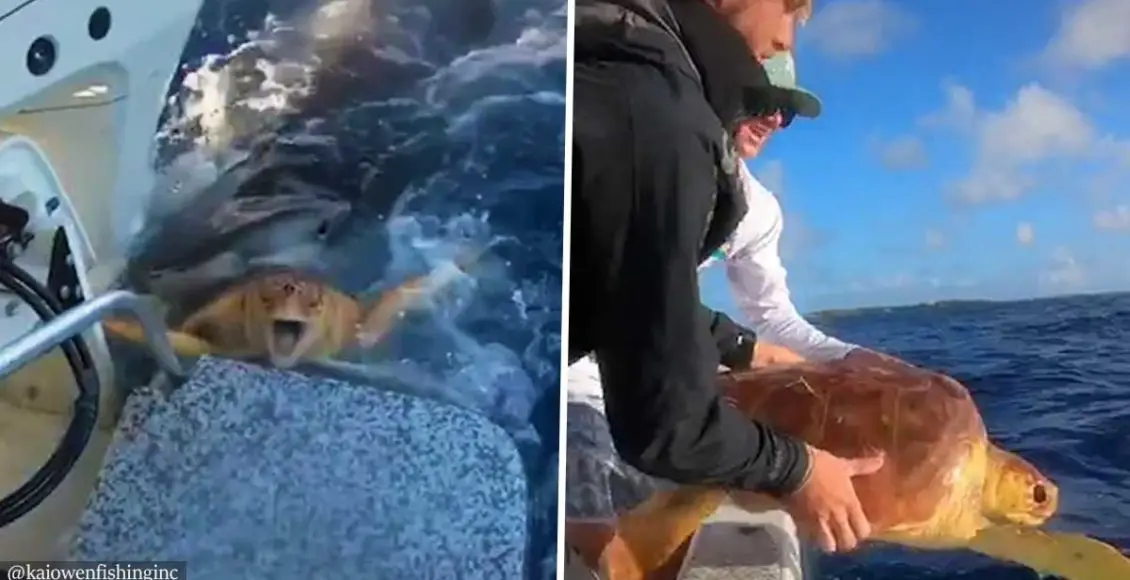 Two fishermen were able to save a sea turtle off the coast of the Bahamas from the deadly jaws of a tiger shark recently – and now a video of their kind deed is going viral on social media. 
Kai Survance, who shares his stories on his Instagram page, said that he and his friend Bronson Russell went out for a fishing trip "first thing in the morning" on November 22, with the goal of catching a little wahoo. But little did they expect, they would cross paths with a tiger shark.
"We were three miles off-shore and it was splashing around. We thought it was a marlin actually," Kai told Fox News.
As seen in the video, the shark got close enough for them to see the turtle being caught in its jaws – but they knew rescuing it would not be that simple.
"I didn't wanna stick my hand out there, that tiger shark was massive," Kai said.
The two waited until the beast relaxed its bite and let go of the frightened turtle just in time for them to grab it. 
"We backed up the boat and grabbed it… went three or four miles toward shallow water," Kai said.
Kai and Bronson then dropped of the turtle – who was likely just as shocked by what had just happened as its rescuers were.
"It was once-in a lifetime," Kai said, "I've spent countless hours on the water. From when I could walk and swim, I've been on the water… and that's gotta be one of the craziest things I've seen."
See the shocking video by clicking below.
 

View this post on Instagram

 
What are your thoughts on this incredible story? Let us know by joining the conversation in the comments and please share this article if you've enjoyed it.