Veteran collapses as he learns the actual worth of his vintage Rolex
Air Force veteran cracks up when he learns the actual worth of his old Rolex watch. 
In 1973, when this military veteran was stationed in Taiwan, he noticed that almost all air pilots were wearing Rolex watches. Fascinated by their practicality and classy looks, the man decided to save up and purchase one for himself. As he was a keen scuba diver, he got himself a Rolex Oyster Cosmograph, which was excellent for his hobby.
However, as per Reshareworthy, the vet didn't want to damage the expensive watch, so he kept it in a safe place along with its original box and warranty. He has been preserving the Rolex this way for more than 40 years.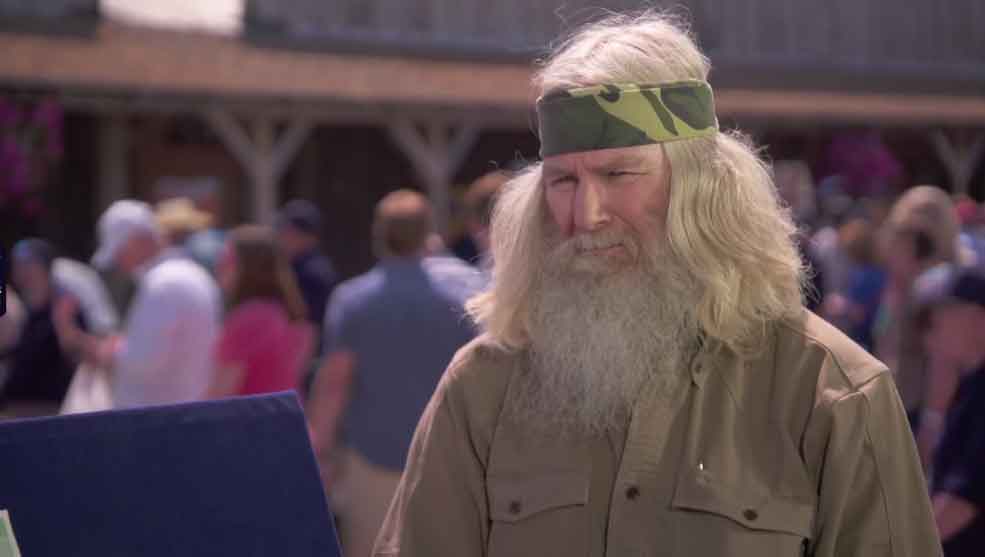 Last year, the Air Force veteran decided to bring his rare watch to the Antiques Road Show, having no clue of its actual worth. While speaking with appraiser Paul Planes, he was shocked to find out that only the blank warranty paper was worth $2000.
But wait, there is more…

This particular model happened to be passionately desired by collectors. That's because the iconic actor Paul Newman wore the same watch(without the screw-down buttons) in the 1969 classic "Winning." Planes told the man that those watches go at auction for around $150,000, but this particular piece was much more special.
The expert then explained to the veteran that a watch like his is worth $400,000. 
As the watch had the word "Oyster" written between "Rolex" and "Cosmograph," it turned out to be extremely rare. Planes explained:
"A watch like this at auction is worth about $400,000."
Hearing these words, the man collapsed to the ground. He was so shocked that something he bought back in the 1970s would be so valuable. But the appraiser had something else to add.
The Rolex Oyster Cosmograph the vet bought in 1973 was manufactured in the first quarter of 1971. Since the man has been taking good care of the condition of the watch and has kept the complete set of documentation, plus the original box, its worth was much more impressive. The expert told him:
"Your watch at auction today – $500,000 to $700,000... I don't think there's a better one in the world."
After taking care of his watch for over 40 years, the military veteran found out it could now return the favor with its remarkable value.
What do you think of this air force vet's story? Leave a comment to let us know!