US Police Officer Shares Video Showing How Hard It Is To Mistake Taser For A Gun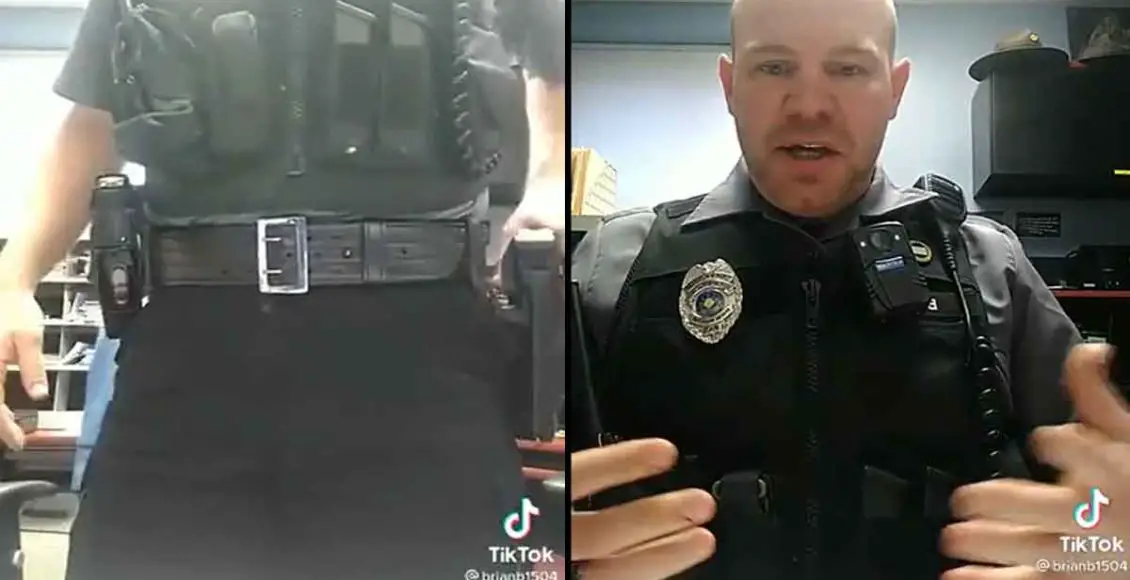 An American cop has gone viral with his video in which he talks about the differences between a taser and a gun, and how difficult it is to confuse one with the other.
The clip – which came as a response to the news that police officer Kim Potter had shot and killed Daunte Wright after allegedly mistaking her gun for a taser – was shared on TikTok by a man nicknamed @brian1504. Strangely, his account was deleted after the release of the video. At the end of this article, we have posted a backup version for you to view.
In the video, Brian inserts the two weapons into his belt before tapping the gun – which he calls 'dominant' – and the taser – which he has labeled as 'not so dominant'.
He says the following:
"Huge weight difference, guys – I don't understand how we can mistake a taser for a gun or a gun for a taser.

"If you're in the heat of the moment and you do something like that, you shouldn't be doing this job."
He adds:
"I'm not going to put my life on the line to try and fix your stupidity and deal with restoring the peace with my public that I serve just because of your stupid actions.

"It makes no sense. 99 percent of our job is communication. You don't have to be quick to pull out a gun or a taser on somebody and think everybody's a threat.

"Not everybody's a threat. Try talking to them, get to know these people."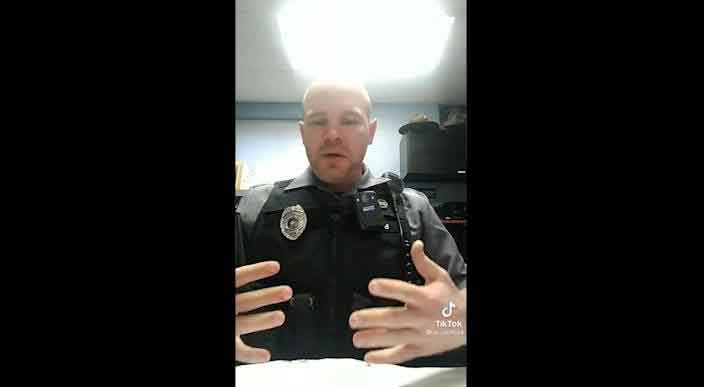 The video has amassed more than 6 million views, as well as millions of likes and thousands of comments.
One person wrote in response:
"Much respect for this man." 
Another said:
"Thank you for speaking up, it needed to be done."
A third wrote:
"If more cops would speak out like this maybe a lot of these incidents wouldn't occur."
Daunte Wright's mother Katie Wright: 'There's never going to be justice for us … justice isn't even a word for me. I do want accountability. 100% accountability.' pic.twitter.com/gI0amxa43X

— NowThis (@nowthisnews) April 19, 2021
Police Chief Tim Gannon spoke at a press conference recently and said that the officer who shot Wright had been trying to tase him but in a moment of panic mistook her gun for a taser. 
He said:
"[It] is my belief that the officer had the intention to deploy their taser but instead shot Mr. Wright with a single bullet.

"This appears to me from what I viewed and the officer's reaction in distress immediately after that this was an accidental discharge that resulted in the tragic death of Mr. Wright."
According to authorities the girl in the car was injured as a result of the crash but is now doing well. Wright's mother has said that this was actually her son's girlfriend.
We visited #DaunteWright's Memorial in Minnesota.
We stand in solidarity with his family.#JusticeForDaunteWright #Emmetttilllegacyfoundation #MN pic.twitter.com/gKbJkjMn2H

— EmmettTillLegacyFdn (@EmmettTill) April 19, 2021
Family lawyer, Ben Crump does not buy the account that it was 'accidental', stating:
"Kim Potter executed Daunte for what amounts to no more than a minor traffic infraction and a misdemeanour warrant."
The officer has since been charged with second-degree manslaughter, a crime that carries up to 10 years in prison and/or a $20,000 fine if convicted.
Wright's unfortunate death has sparked riots and protests across the city.
What are your thoughts on this story? Let us know by joining the conversation in the comments and please share this article if you've found it of value.