US army veteran speaks out against his image being used as an anti-Trump propaganda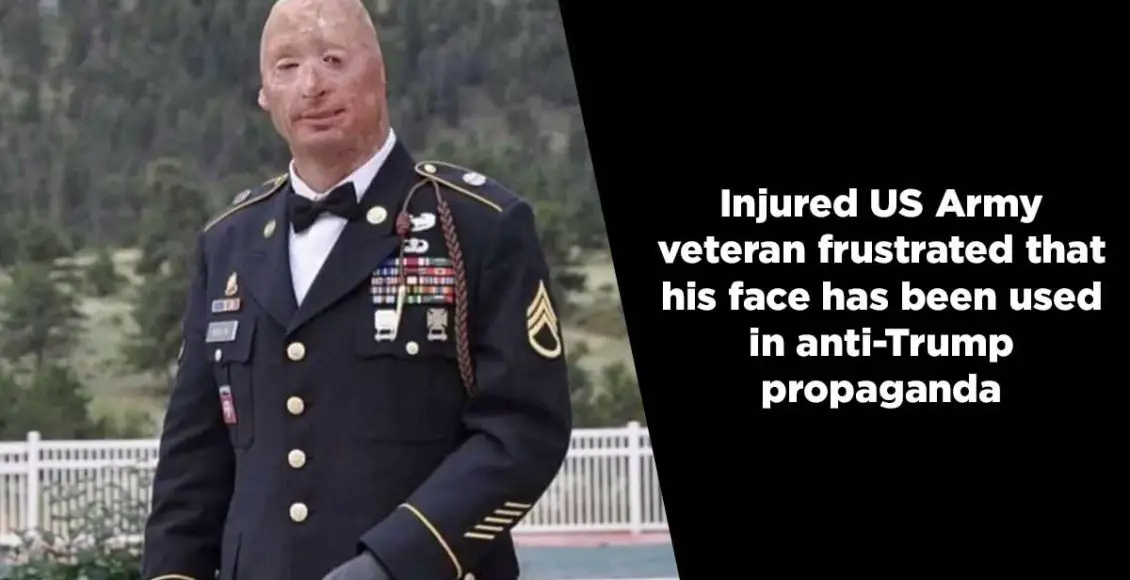 "I'm just so irritated that they put my image up there."
US veteran says he doesn't believe President Trump called fallen soldiers 'suckers' and 'losers'. 
Bobby Henline, a four-tour Iraq War wounded veteran, says he was used across social media as a 'prop' by people trying to 'sell something that they believe in for their agenda.'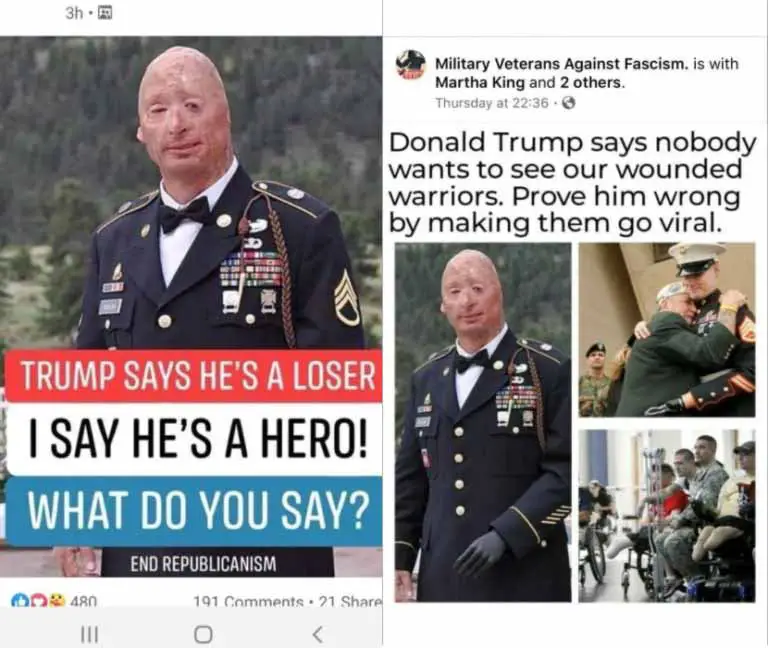 In an interview with FOX News, referring to comments allegedly made by the president regarding wounded veterans, Henline said:
"I'm just so irritated that they put my image up there because now it looks like the president called me a loser. And they're using that to sell something that they believe in for their agenda. It's not fair to put us [veterans] as props in the middle of all that."
The army vet is the lone survivor out of five soldiers in an IED blast in Iraq. Presently, he works as a motivational speaker and comedian, openly speaking about the problems veterans are dealing with. As a well-known figure, having thousands of followers on his social media accounts, the issue was quickly brought to his attention. Not only was he affected as he is one of the vets whom the president reportedly insulted, but his image was being used without his permission in various left-wing social media groups.
A week ago, The Atlantic published an article claiming that in 2018, the current US President had called fallen soldiers and veterans 'suckers' and 'losers'.
Several social media groups used a picture of Henline with the caption: "Trump says he's a loser."
The offended vet used Instagram as a platform to speak out against his face being used as political propaganda.
Although Heline didn't comment directly on the article, he said he believes President Trump never said those words in such a disrespectful context. He added:
"I really believe the president didn't say this. There's been anonymous sources and other sources in the room that aren't necessarily friends with the president or believe in his ways, but they're still not gonna slam him and make up this rumor and keep it spreading. And so with that said, I don't think he really said this."
According to the army vet, even though many doubt the truthfulness of the story, the anti-Trump campaign somehow worked to turn veterans against the current president.
"Them taking that well-recognized photo and using it for their agenda and changing veterans' minds, thinking the president talks to them like that is ridiculous. And I believe it worked. And that's why I want to get it taken down because it shouldn't be working. People need to hear the truth. That's my image. And it should not be up there speaking for me."
Henline used his online influence to go after the accounts that used his image in a misleading context and without asking him permission. What is more, he already successfully took some of them down.