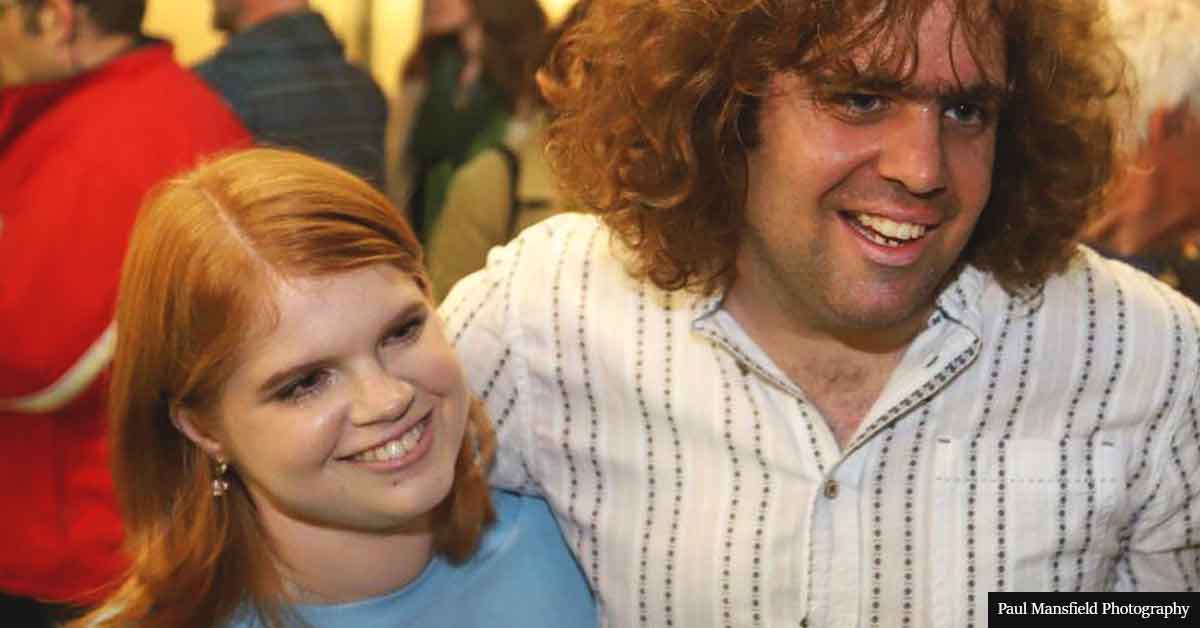 Daniel Wakeford and Lily Taylor from Channel 4's The Undateables, have broken up and canceled their wedding.
If you're familiar with the show you might remember the two meeting in 2015 and becoming an item, before going back to film a Christmas special that ended with Daniel's grandiose marriage proposal to Lily.
Sadly, however, the fairy tale has come to an end, according to a social media video shared by Daniel.
To the thousands of followers on his TikTok page, Daniel said:
"It's Daniel Wakeford here.

Listen, I just want to let you all know, because me and Lily are always being romantic for the last three years, but we decided to end our relationship together."
He went on to say:
"So me and Lily, we're friends, but I'm very good to be alone."
Daniel, who has autism, proposed at Brighton Bandstand by getting down on one knee to ask for Lily's hand.
And for Daniel, life is just getting started.
He went on to say:
"But this summer, I might flirt with you, so watch out girls!

And so this is Daniel Wakeford. Until then, bye bye for now."
The clip was captioned 'just wanted to let you all know' and used the hashtag #BreakUp.
One commenter said:
"Sorry to hear this Daniel. I hope you both find love again soon. You both have such love to give."
Another wrote:
"Aww Daniel I'm so sorry. I loved watching you on Undateables. Hope you and Lily stay friends."
A third added:
"This news is worse than hearing Jennifer Aniston and Brad Pitt ending!"
The two might have already been married, but the Covid situation prevented that from happening.
A little while ago, Daniel had said:
"Well we are making plans together and unfortunately the wedding has been cancelled this year because of coronavirus, but we are getting married in May next year.

"Lily and I have been in lockdown together. We are planning a cruise for our honeymoon next year."
Daniel is currently focusing on becoming a professional musician, while also looking for a new partner in crime.
What are your thoughts on this story? Let us know by joining the conversation in the comments and please share if you've enjoyed the read.