UK Bans Wild Animals' Performances in Circuses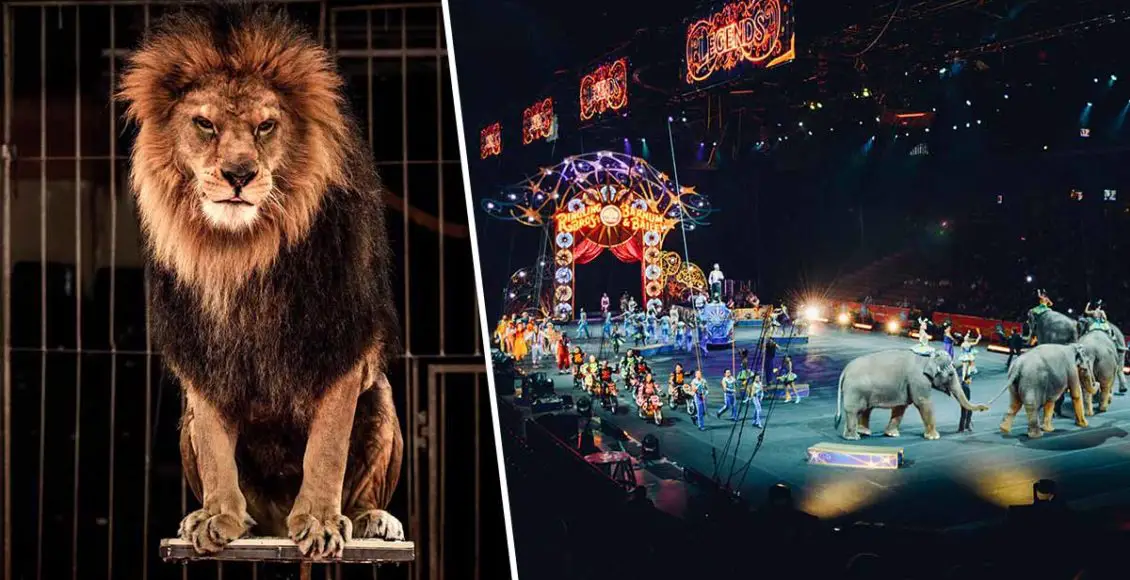 There is one thing most Brits have always been firm about and that is their determination to contribute to animals' welfare as much as possible.
A new Bill has been announced which will ban circuses from using wild animals in their performances, UNILAD's Lucy Connolly reports.
For centuries, circuses across the UK have kept wild animals such as zebras, camels, and elephants and big cats – tigers, lions in poor and unsanitary conditions, while driving them around the country and making them perform on stage for the entertainment of the masses.
Yesterday, May 1st, UK's Environment Secretary Michael Gove announced a new bill to ban the use of wild animals in travelling circuses, a publication on the official website of the British government reads.
The Wild Animals in Circuses Bill outlaws the use of wild animals in circuses operating in the territory of the United Kingdom.
"Travelling circuses are no place for wild animals in the 21st century and I am pleased that this legislation will put an end to this practice for good.
Today's announcement follows other measures we have taken to strengthen our position as a world leader on animal protection. This includes our ban on ivory sales to protect elephants, and delivering Finn's Law to strengthen the protection of service animals," Mr. Gove said as quoted by the government's press office.
Gove's colleague, Animal Welfare Minister David Rutley said:
"I am pleased that today's legislation will deliver on the ban that many welfare charities and parliamentarians have been calling for.
The general public can still enjoy a trip to the circus, but it is good to know that wild animals will no longer be a part of that experience."
This is a positive development, as per the reactions of environmental organizations in the UK and around the world.
Dr Chris Draper, Head of Animal Welfare & Captivity at the Born Free Foundation commented on the good news as follows:
After years of waiting for this issue to be resolved, Born Free is delighted that Mr Gove will now bring this Bill forward. The use of wild animals in travelling circuses is outdated and unpopular, and this legislation will bring England into line with a long and increasing list of countries which have banned this practice. Born Free and its supporters have campaigned for a long time for this outcome and we look forward to the swift progress of the Bill through Parliament.
The Royal Society for the Prevention of Cruelty to Animals, UK's largest animal welfare charity, also hailed the news as an extremely positive development. Its chief press officer David Bowles said:
"We really welcome the Government introducing a Bill to ban the outdated practice of using wild animals in circuses.
We've campaigned against having wild animals in circuses for many years.
They have complex needs that cannot be properly met in a circus environment. It's high time keeping wild animals in circuses is consigned to the history books and we look forward to the day that it is banned for good in England."
As I said above, the positive signal has resonated with some of the most influential animal protection organizations, such as the Animal Defenders International (ADI). In an official statement released yesterday, its President Jan Creamer commented:
"We are delighted and relieved that the UK Government is bringing in its promised legislation to ban wild animals in circuses. Animal Defenders International has documented suffering and abuse in UK circuses for more than 20 years and this long-awaited measure will stop circus suffering in England, and take us another step closer to the UK-wide ban the public want and the animals need."
Few organizations in the UK are more concerned with the welfare of all animals in the country than the British Veterinary Association. Simon Doherty, BVA President did not conceal his satisfaction with yesterday's great news from 10 Downing Street:
"We are delighted to see this coming into law following a long and sustained campaign and a huge groundswell of public support. While this issue may not affect a great number of individual animals, a ban is emblematic of how we should be treating animals in modern world".
Unfortunately, the current ban only applies to the use of wild animals in circuses in the UK, meaning that the performances or domestic animals such as horses or donkeys are still legal. Yet, vets and animal welfare experts will be closely monitoring the conditions they are kept in.