Uber Eats driver on the brink of homelessness in tears after receiving thousands in donations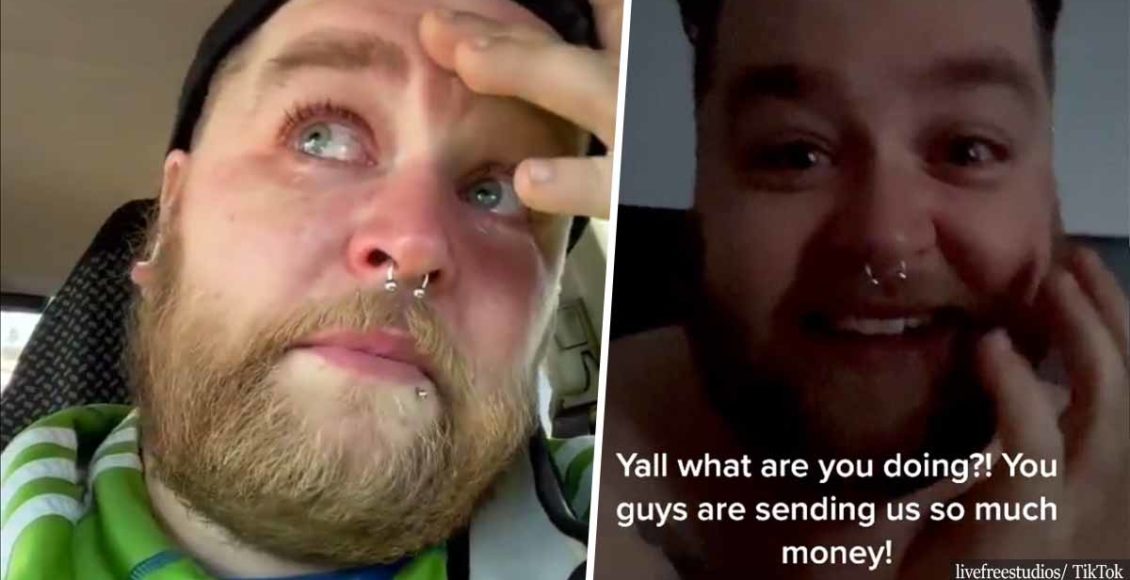 An Uber Eats delivery guy facing homelessness gets a second chance in life!
Uber driver saved from becoming homeless thanks to kindhearted donators.
Riley Elliot shares the challenges a delivery driver goes through to make ends meet in a heartbreaking video. 
With the donations he raises, Elliot manages to help others in need, including Texans struggling due to the winter storm. 
Riley Elliot, a Seattle Uber Eats delivery driver, recently shared a touching video expressing how hard making ends meet is with such an ungrateful job. In a TikTok post, through tears, the man begs customers to be more welcoming and tip their delivery drivers, as their income relies mostly on tips.
As UNILAD reports, Elliot shares a story of how one person had refused to come down to receive their order, so the driver had to pay $3 for parking. He explains that Uber would pay him $2.50 for the 45-minute-long delivery, and the customer tipped him only $1.50, meaning that for nearly an hour, he made the discouraging amount of $1.
"Y'all I wish that people who order Uber Eats or Doordash understood what it's like to be a driver."
The driver's heartbreaking video, along with his Venmo and Cashapp information, later went viral on Twitter.
Christian St. Croix reposted Elliot's distressing confession on Twitter, writing: "Something needs to be done about this."
Since the tweet went viral, tons of generous people empathizing with the driver's story donated money to help him get back up on his feet. The donations saved Elliot from becoming homeless.
The Seattle driver is extremely grateful for every single person who helped him. What's more, he is now sharing the donations with others needing electric bills paid or money for medication.
Everyone is asking me for a gofundme. We don't need a gofundme, but I've created one to support other gig economy workers during this tough time. Everything donated to this fund will go to delivery drivers in need! https://t.co/m13lt4RqYW

— Riley Elliot (@livefreestudios) February 20, 2021
The Uber Eats driver shared $12,000 of his donations to others in need. 
In a follow-up emotional TikTok video, he says:
"We are trying to help people out because yall have helped us more than we could ever need. I mean, this is crazy! Thank you! Truly, thank you!" 
In an interview with Seatle Times, Elliot said that he also sends some of the donations to Texans struggling to survive through power outages from the winter storm. He shared:
"The last two days have just been me living my dream of being able to help people in need. My whole body has just been buzzing with positive energy from all of these people. I get choked up because I've been bullied my whole life and people actually appreciate how hard I'm trying. It means a lot."
Despite the tremendous help he received, some social media users slammed the driver for blaming customers instead of companies.
Many were outraged with Elliot for saying: "It's all because people don't tip their delivery drivers. Like, how hard is it to throw us 5 bucks?"
The Seattle driver agreed that customers are not entirely to blame for the issue. He admitted:
"It is absolutely the fault of these companies like DoorDash and Uber who don't pay their drivers very much, who charge extreme delivery fees and only pay their drivers $2."