Uber Eats driver fired after getting caught on video stealing customers' food with bare hands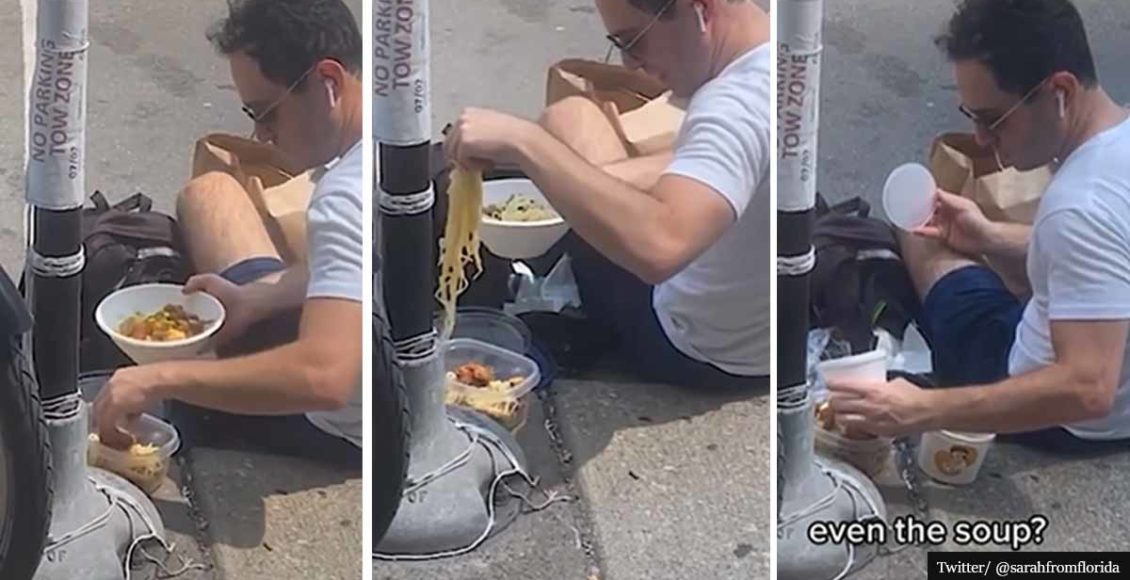 An Uber Eats driver was fired after a customer recorded him stealing their food with bare hands.
In the disturbing video taken by an Uber Eats customer, the delivery guy can be seen sitting on the edge of the pavement, grabbing noodles out of a takeaway box with his bare hands, and placing them in a plastic Tupperware container. He then opens another takeaway box and picks out pieces of meat before mixing them with the noodles he already put aside.
What's more, the driver even stole some soup. As Unilad notes, the footage suggests that this clearly was not the first time this person steals customers' food.
The distressing clip was recently posted on TikTok and has been viewed nearly 1 million times. 
The video was originally posted by TikToker @sarahfromflorida, who captioned it with the words: "I wish I could unsee this."
Many social media users were disgusted by the man's way of stealing food with his bare hands, with some commenting they would have rather have had him steal their whole order. Understandably, others suggested that other delivery drivers could be doing the very same thing without getting caught.
Sarah later posted a follow-up video, explaining that it was, in fact, an Uber Eats employee. She said the clip was taken by a friend of hers, and it was his order, but he was afraid to confront the driver as he could have done "something crazy." However, after the unpleasant incident, he contacted the restaurant and the delivery service.
An Uber spokesperson told The Daily Dot:
"What's been described is completely unacceptable. The delivery person's access to the app has been removed."