Two-year-old best buddies race in pursuit to hug each other after being apart for two whole days!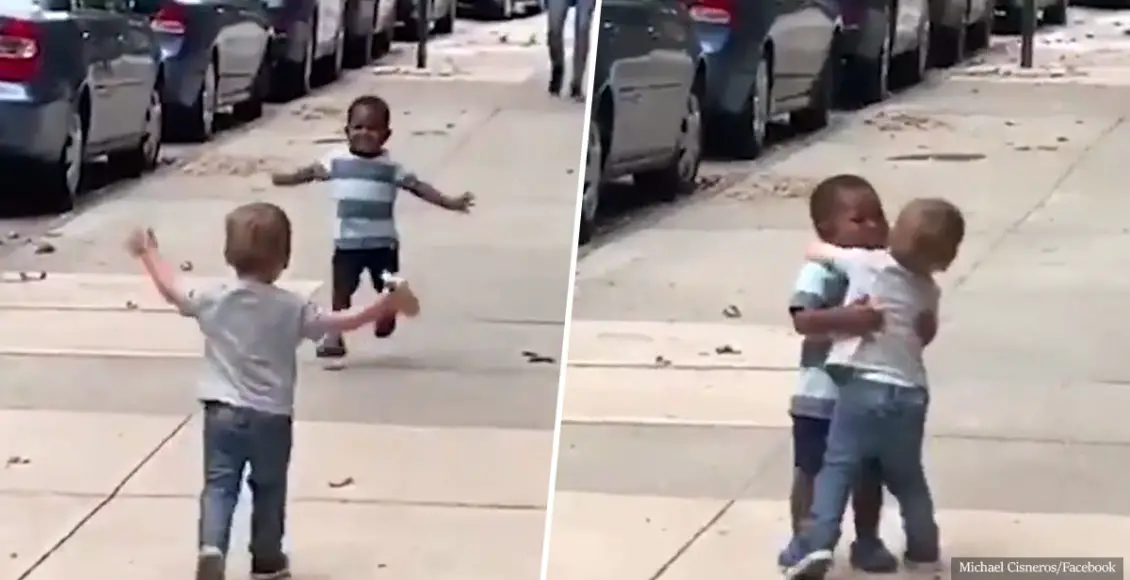 Attention: cuteness overload ahead! Please proceed at your own risk!
It is always a wonderful sight when two best friends meet each other after some time of being apart. However, the meet up of this dynamic toddler duo is something else!
The video below was filmed in New York and enables us to witness two best buddies, Maxwell and Finnegan, racing towards each other in the pursuit of a big hug.
As per the words of Maxwell's father, Michael Cisneros, the partners in crime have now known each other for approximately a year and have become inseparable ever since.
When sharing the video on Instagram, the proud dad wrote: 
'It's Thursday. These two haven't seen each other since Tuesday. So many feels, it's beautiful. So thankful.'
I have no idea how to make things go viral, for those that do……please share. This is just so beautiful. Finnegan + Maxwell= BESTIES!!! If we could all be like this. 🥰😍🥰😍🥰😍 @2_puggles_anda_baby O, The Oprah Magazine Oprah Winfrey The Today's Show best topic of the day NBC New York TheEllenShow

Posted by Michael D Cisneros on Sunday, September 8, 2019
The viral video with over 850,000 views on Facebook and 17,000 views on Instagram was taken by one of their dads in order to capture the beautiful reaction the little ones have when they see each other in the distance.
The footage managed to melt the hearts of millions of people across the world, even well-known American political figure Alexandria Ocasio-Cortez and journalist Martha MacCallum decided to share the adorable scene on their social media feeds.
— Alexandria Ocasio-Cortez (@AOC) September 9, 2019
Yup, this made my Monday. https://t.co/oX0jHPNC66

— Martha MacCallum (@marthamaccallum) September 9, 2019
Michael Cisneros also adds to the story that:
"They have a really special bond. Finnegan is Maxwell's number one. No one comes close to him."
"I pointed out that Finnegan was up the hill, and then they just took off to each other. A great moment caught in time."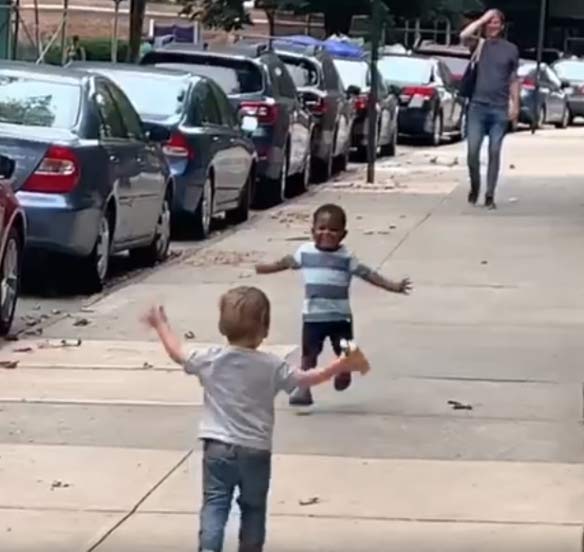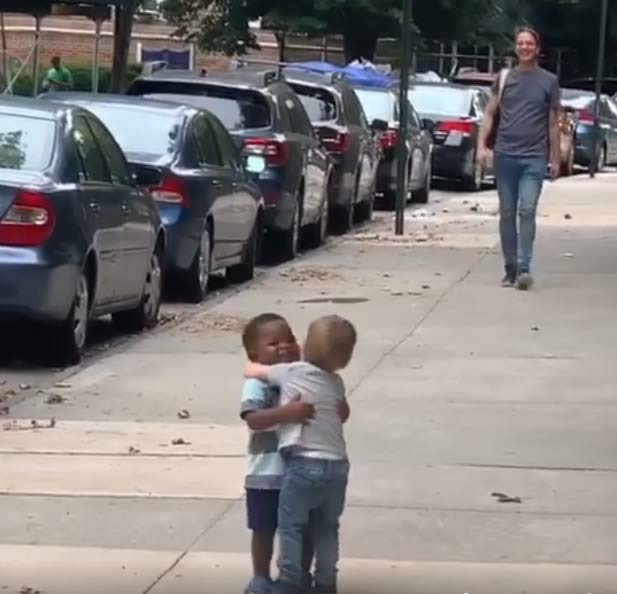 The families have reportedly met at a local restaurant one year ago and have been close since then. Moreover, it turns out they live only a block away from each other.
Cisneros also says the following:
"You know, at first, I guess it was a forced friendship because when they're 1 [year old], they don't really know what they are doing, but now, they're inseparable. They're together multiple times a week."
The two families now like to spend birthdays together, they go on vacations and even swim together!
"They run around holding hands, and they're just great together," Cisneros said.
The father says their friendship really shows that the color of one's skin does not matter one bit!
He told ABC News:
"When they are away from each other, they are always asking about one another. They go to music class together, Dana Banana (a weekly music event) and they love to dance – both are excellent dancers."
Michael also shares that: 
"Honestly, I think it has gotten so big because of the race issue in our country and also around the world. Racism is taught. Hatred is taught. These two boys don't see anything different within each other. They love each other for who they are and that's exactly how it should be."
"We just want to raise loving, caring boys, and I think the world likes to see a little bit of hope."
Little Maxwell and Finnegan's favorite thing to do is watch "The Lion King", however, they also like playing around and dancing…
And giving each other little best friend fist bumps!
Such a precious friendship to witness, indeed.
If you liked this story, please share your thoughts and opinions in the comment section!