Two Florida women, 19 and 21, sex-trafficked two missing underaged girls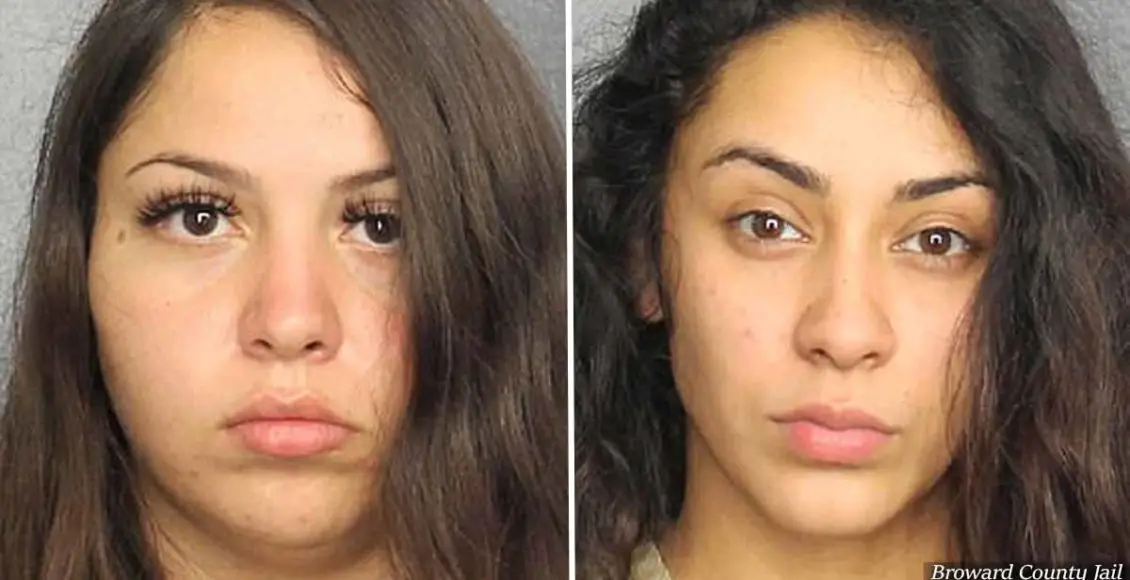 Two Florida women allegedly sold two underaged girls for sex, one of which was only 15-years-old.
The sex-traffickers, aged 19 and 21, forced two underaged girls into prostitution, setting up trysts and sharing nude photos of their victims online.
Alexandra Ramirez, 19, of Coral Springs, and Kiara Nunez, 21, of Hollywood, are charged for trafficking children for sex across South Florida between October 2019 and February 2020, as reported by Daily Mail.
When one of the girls refused to take part in the scheme, Ramirez and Nunez forcefully drugged her. They also threatened another they would go after her family if she tries to contact the police.
The alleged madams shared nude photos of two young girls on various websites. They would advertise the underaged girls by using their explicit images to arrange meetings with clients at numerous Airbnbs.
One of the encounters was with an undercover cop, who put an end to the sex-trafficking net Ramirez and Nunez were controlling.
The arrangement was for a 'two-girl special' involving the 15-year-old girl, telling him she was 'new'. The price for the two underaged girls was $250, a criminal complaint reveals.
Nunez wasn't aware she was arranging a meeting with a police officer. She and the cop had a phone call about the payment for the girls. The madame, the 15-year-old victim, and the undercover officer met at a Fort Lauderdale hotel on January 29.
The young girl was one of those reported missing by their families.
According to authorities, Nunez then showed the cop several provocative videos of the other girls for sale. During the investigation, one of the girls in the explicit footage was identified as another child who had run away from home and had been reported missing.
Nunez's phone also contained messages sent between her and Ramirez about the encounters they had arranged for the girls. The messages also included nude photographs of the victims they were using for advertisement, the criminal affidavit states.
The 15-year-old girl told officers how the two women would rent hotel rooms and Airbnbs throughout Broward County and Lake Worth and send her in Uber and Lyft cars to meet clients there. She also claimed that when she refused to pose for more inappropriate photos, Nunez and Ramirez threatened to abandon her in Lake Worth, as court records reveal.
The exact age of the other victim is still unclear, but authorities said she was under 18, which is the age of consent in Florida.
On Monday, August 24, the sex traffickers were arrested. Two days later, they were charged with child sex trafficking in federal court in Fort Lauderdale. If convicted, both suspects face up to life in prison.