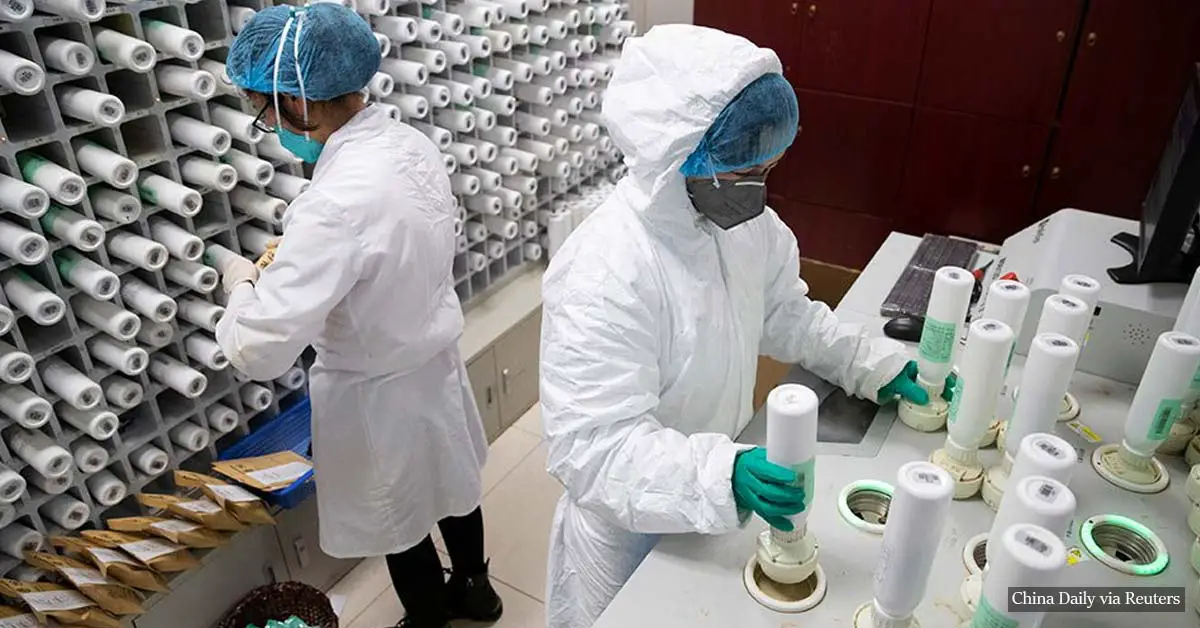 Trump Says US Investigating Whether COVID-19 Came From Wuhan Lab
Uniter States President Donald Trump said last Wednesday his administration is looking into finding out whether COVID-19 came out from a Wuhan lab in China, and Secretary of State Mike Pompeo noted that Beijing "needs to come clean" on the information they have.
The origin of COVID-19 is still a mystery. Chairman of the Joint Chiefs of Staff, General Mark Milley, recently said that American intelligence points that the virus most likely came naturally, and was not artificially created in a Chinese lab, but nothing can be said with certainty yet.
According to a Fox News report, the virus came out of a lab in Wuhan not as a bioweapon, but as an effort for China to show that its abilities to identify and defeat viruses can match those of the US.
This and other reports have hinted that the Wuhan laboratory, where experiments in virology are being performed, lacks safety measures and this lead to someone getting infected. That person may later have visited the "wet" market, and thus the virus started spreading.
At a recent White House briefing the president was asked about whether he knew of the reports suggesting that the virus escaped from the lab in Wuhan, and he said he was aware of them.
"We are doing a very thorough examination of this horrible situation that happened," Trump said.
When asked if he had talked about the issue with Chinese President Xi Jinping, he said:
"I don't want to discuss what I talked to him about the laboratory, I just don't want to discuss, it's inappropriate right now."
Trump has tried to stay in good terms with China during the crisis as the US has relied on China for protective equipment urgently needed by American healthcare workers. 
Back in February, the Chinese government-backed Wuhan Institute of Virology denied claims that the coronavirus may have been created at or escaped from one of their labs.
In a Fox News interview, Mike Pompeo said:
"we know this virus originated in Wuhan, China," and that the Institute of Virology is in close proximity to the wet market.

"We really need the Chinese government to open up" and help explain "exactly how this virus spread," Pompeo said.

"The Chinese government needs to come clean," he added.
The bigger part of the scientific community believes the virus originated in bats.
President Trump and other officials have expressed deep distrust of China's death toll figures of around 3000 people, while the US death toll is currently almost 30,000. 
He went back to raising the issue last Wednesday, noting that the US has more cases
"because we do more reporting."

"Do you really believe those numbers in this vast country called China, and that they have a certain number of cases and a certain number of deaths; does anybody really believe that?,"  Trump said.
What are your thoughts on this issue? Let us know by joining the conversation in the comments and please share this article if you've found it informative.