Trained dogs can sniff out coronavirus with 94% accuracy, German study reveals
A German pilot study shows that trained dogs can detect coronavirus in patients with 94% accuracy.
Researchers at the University of Veterinary Medicine Hanover, working alongside the German Armed Forces, the Hanover Medical School, and the Hamburg-Eppendorf University Hospital, discovered that specially trained dogs are able to sniff out COVID-19 with extremely high accuracy.
For the research, experts worked with eight detection dogs that were trained to "detect saliva or tracheobronchial secretions of SARS-CoV-2 infected patients". After only a week of training, the dogs were able to recognize samples from SARS-CoV-2 infected patients amongst uninfected controls. The study states that after sniffing out the saliva of more than 1,000 healthy and infected patients, the trained canines had a 94% success rate in detecting the virus.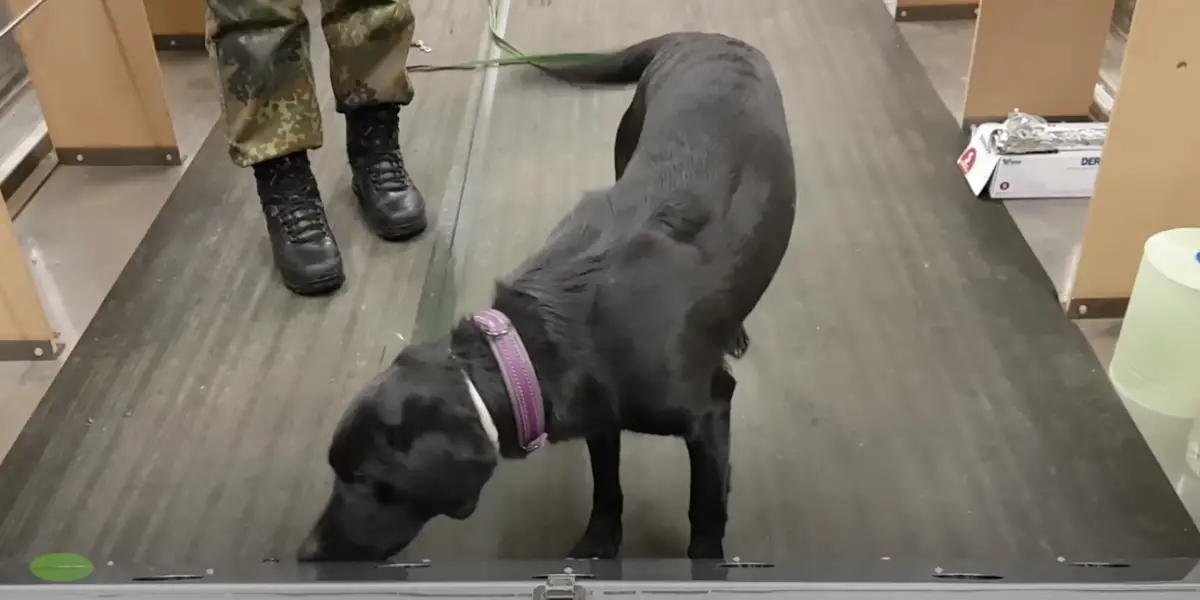 As 9GAG reports, Maren von Koeckritz-Blickwede, a professor at the university, said:
"We think that this works because the metabolic processes in the body of a diseased patient are completely changed, we think that the dogs are able to detect a specific smell."
Scientists are hopeful this novel method of detection could be used in public areas to help prevent the spread of the virus. Although they admit more research is still needed, Professor Holger Volk, Ph.D., director of the university's Small Animal Clinic, says the results of their study are "incredibly exciting".