Time's Person of the Year is… Greta Thunberg the climate crisis activist!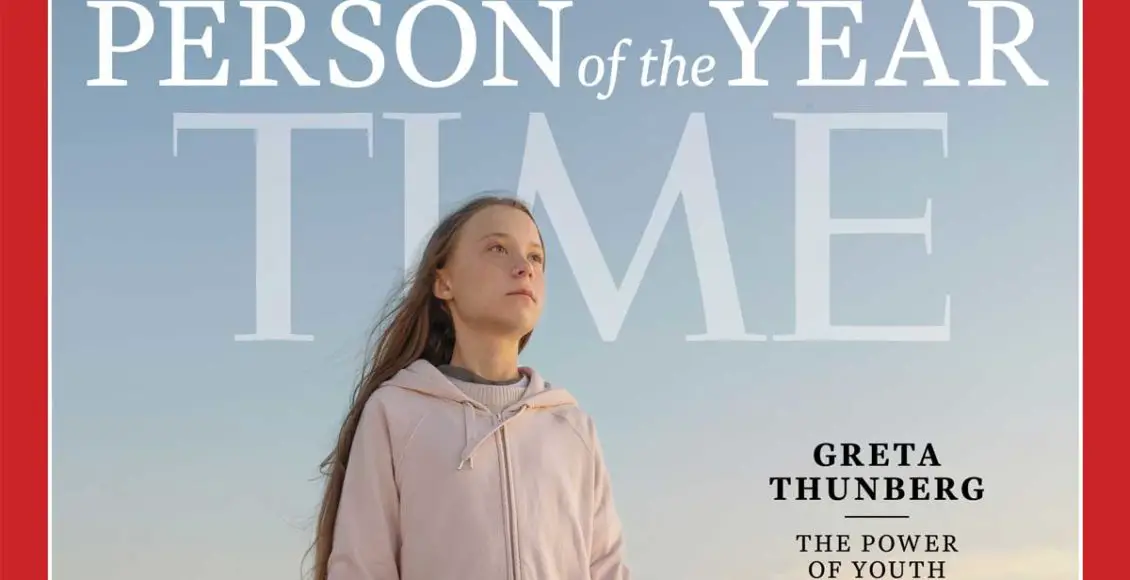 Time magazine has made its choice for Person of the Year. It's the Swedish climate crisis activist, Greta Thunberg.
The magazine announced their historical choice on Wednesday. At the young age of only 16-years-old, Greta Thunberg has become the youngest person to be recognized with this award. She first became famous for her solitary strike against climate change outside Sweden's parliament.
.@GretaThunberg is TIME's 2019 Person of the Year #TIMEPOY https://t.co/YZ7U6Up76v pic.twitter.com/SWALBfeGl6

— TIME (@TIME) December 11, 2019
Since Thunberg made her outstanding breakthrough, she became an inspiration for millions of people in more than 150 countries.
This September, the environmental activist gained international attention with her viral speech, in which she criticizes world leaders at the United Nations. She condemns them for their passivity in the climate crisis. In her speech, she strongly expresses her opinion on the subject.
"We are in the beginning of a mass extinction, and all you can talk about is the money and fairy tales of eternal economic growth.

How dare you! "
Time's editor-in-chief, Edward Felsenthal, explained why Greta Thunberg is chosen to be the Person of the Year.
"Thunberg has become the biggest voice on the biggest issue facing the planet—and the avatar of a broader generational shift in our culture that is playing out everywhere from the campuses of Hong Kong to the halls of Congress in Washington."
Every year Time chooses the most influential person, group, or movement of the past 12 months. This year they awarded the young activist Greta Thunberg. They believe she deserves the recognition the most, because of her great influence on spreading awareness of the climate change crisis.
As Time reports, by September this year, the climate strikes had spread beyond northern Europe. Felsenthal adds:
"Thunberg stands on the shoulders—and at the side—of hundreds of thousands of others who've been blockading the streets and settling the science, many of them since before she was born."
The 2019 Person of the Year, Greta Thunberg, believes that we all should take action if we want to save our planet.
"We can't just continue living as if there was no tomorrow, because there is a tomorrow."