TikToker who was revived after drowning says 'Death is NOT painful'
"Death is not painful" – A woman revived after drowning shares what dying feels like.
TikToker shared with more than 2 million viewers what dying actually feels like. As Indy100 reports, the social media user, known as Slimkardi, told the story of how when she was a child, she had an extremely close encounter with death.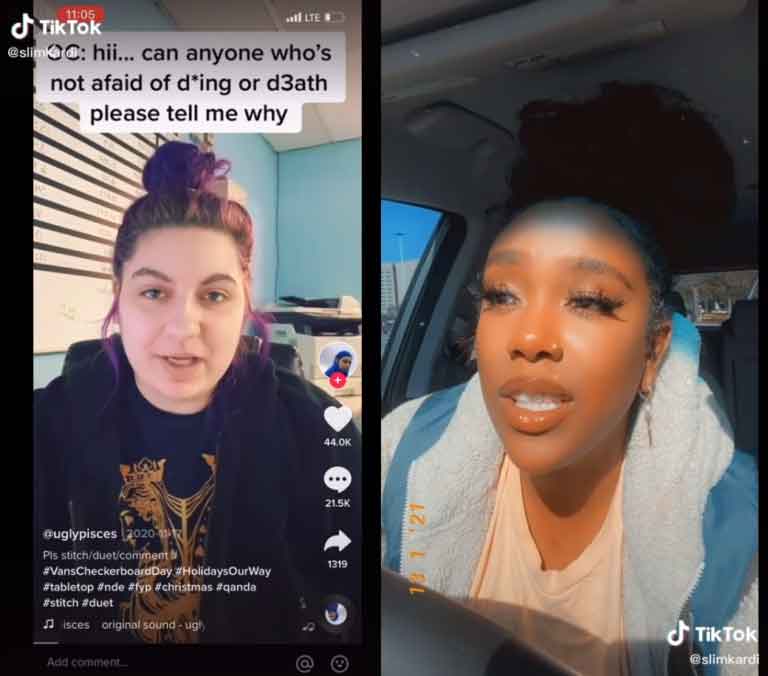 Responding to the question: "Can anyone who's not afraid of dying or death please tell me why?", the TikToker said:
"I'm not afraid to die because I have died before when I was younger."
Slimkardi then explained that her near-death experience happened when she was playing in the pool with her neighbor, but they were playing "a little too rough with each other."
The child's play turned into horror, as she drowned in that very same pool. 
She continued:
"I'm still not sure if I was resuscitated or what happened, because, obviously, I wasn't coherent, but I can tell you it didn't hurt. I was drowning. I was very nervous you know, and I was very afraid and it started to freak me out. But when I inhaled the water I didn't really feel anything."
The social media user also described the scene she witnessed as she was drowning. She said she saw "a very bright light… filled with images" of her past, and her future.
Luckily, someone saved her life, as she later woke up on the side of the pool. She shares that this accident helped her understand death better.
"Now, not only have I had many encounters with strange, spiritual occurrences, I started to realize, this is why people torture each other. Because death is not painful, but torture is."
Viewers were quick to comment on Slimkardi's story, with one writing:
"It's not death that scares me, it's more like the unknown of what comes after."
The TikToker herself said in a follow-up video:
"Don't be afraid of death because that's what makes it painful. The fear."
What are your thoughts on the issue? Are you afraid of death, and why? Leave a comment to let us know!