TikToker visits 'World's Loneliest House' on a remote island deserted for over a century
TikToker visits the "World's Loneliest House" that has been abandoned on a remote Icelandic island for a century.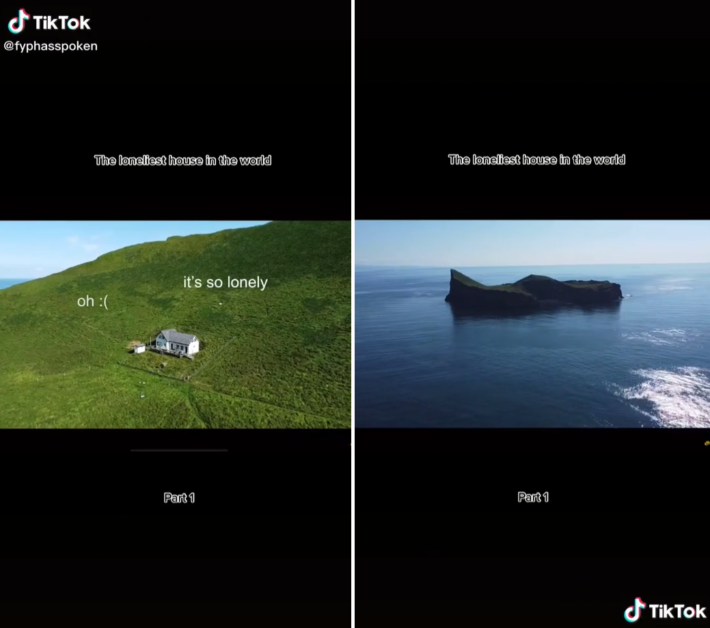 TikToker known by the nickname @interestingman took an adventurous trip to the World's Loneliest House. As per Unilad, the property is situated on a remote island in Iceland and has been abandoned for about 100 years.
While recording his journey to the Nordic island country, the TikToker made several videos grabbing the attention of millions of viewers. In his most viral clip, the user explains:
"This is the loneliest house in the world. There are tons of conspiracy theories around it. Some people think a billionaire built this place in case of a zombie apocalypse. Some people think it's a religious cult, but most people just want to move here and get away from their problems."
The adventurer notes the trip is said to be "extremely dangerous."
After meeting up with his personal guide Bjarni, the tourist hops on a small boat with a driver named Ragnar. Yes, just like Travis Fimmel's character in the iconic historical drama Vikings.
Just before reaching the remote island, the traveler admits:
"Ah, I'm terrified. This is the part of the video where I can never really illustrate how scared I am and, like, just how dangerous this is for someone like me who has no experience doing anything."
When the TikToker finally reaches the isolated house, he finds out he is only the 11,265th person to set foot inside.
He and his companions then spend the night and have lovely-looking pancakes and bacon in the morning.
During breakfast, the curious explorer asks a few questions about the house's history. According to his local guide, it was built for bird scientists to study the puffins.
Despite the foggy weather, the young traveler even manages to snap a few mesmerizing shots of the island and the world's loneliest house.
At the end of his journey series, the TikToker jokes:
"Well, one thing's for sure. I know where I'm going in a zombie apocalypse."
Would you like to live on a remote island away from everything and everyone? Do you find the world's loneliest house scary or peaceful? Let us know in the comment section!