TikToker Gives Husband Valentine's Day Gift Of All The Women's Instagram Photos He's Liked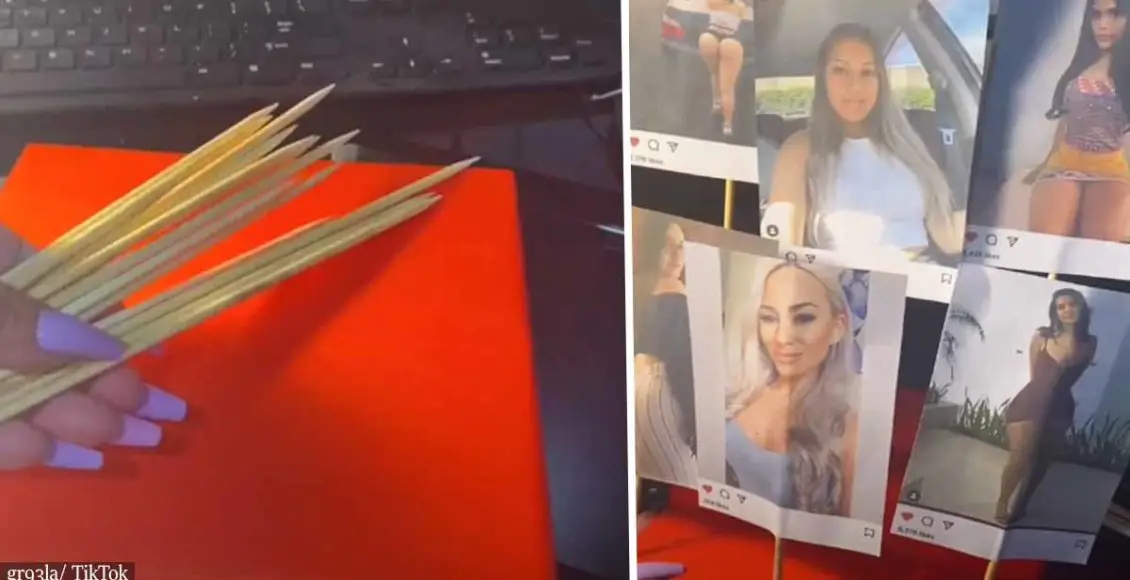 A TikToker has made headlines after she made a video in which she shared the unique Valentine's Day gift she made by hand for her husband: a box of printed snaps of "all the girls he's been liking on Instagram".
The cheeky wife named Gloria – username @gr93la – has earned herself more than 20 million views on the social media platform for a video titled: "What did you get your man for Valentine's Day?"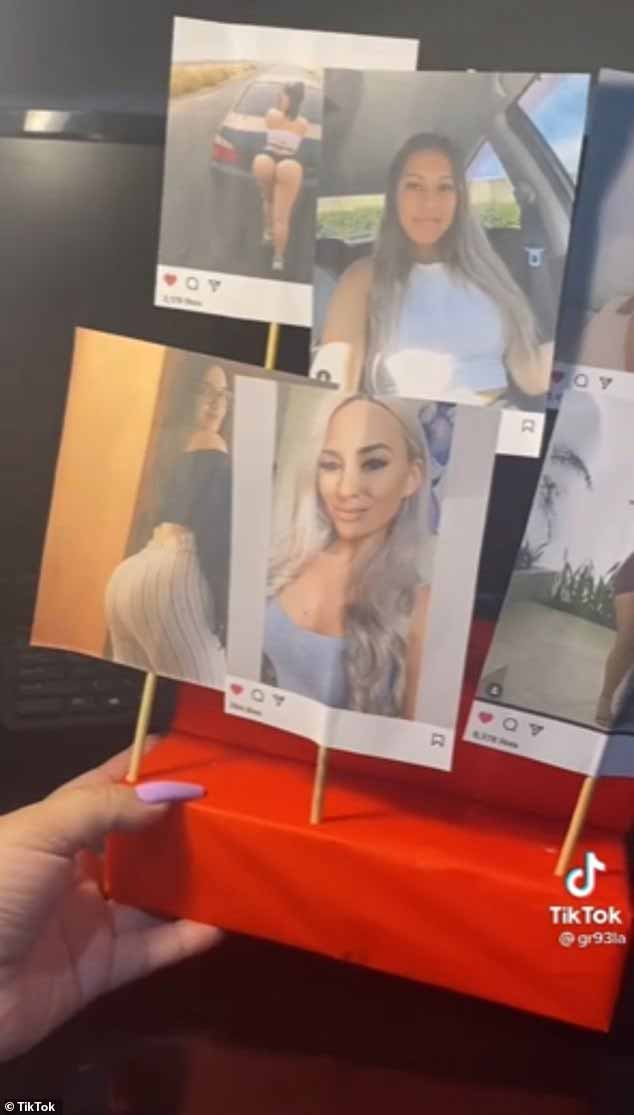 "Since everyone is sharing what they got their significant other for Valentine's Day, I thought I'd share mine," Gloria says at the beginning of her video while showing off the handcrafted box.

"I got my husband this cute little box and filled it with pictures of all the girls that he's been liking on Instagram. Hope he likes it!"
Thousands of people supported Gloria's ingenious idea for a present.
"Well he did like the pictures… pretty sure he'll love the gift," one person said.
Another joked:
"Imma need a bigger box [sic]."
One of Gloria's fans said she is an  "icon and an inspiration".
But not everyone was too happy with what she did…
"No, this is toxic and very insecure. It's just likes," one person said.
Another wrote:
"Some girls don't like it and that's okay."
Someone also reminded commenters that different things bother different people in relationships.
"Perhaps to you but to others it matters. Everyone's relationship is different and everyone has different boundaries," they wrote.
Gloria has since posted another video in which she films herself giving the present to her husband.
"What the hell is this?" he says, laughingly while receiving the gift.

"All the pictures you've been liking on Instagram," his wife says.

"Oh, very nice!"  the husband replies.
What are your thoughts on this story? Let us know by joining the conversation in the comments and please share this article if you've found it entertaining.