Thousands protest at Michigan State Capitol defying the strict social distancing orders
Outside Michigan's State Capitol, protesters went against the social distancing restrictions and demanded Democratic Governor Gretchen Whitmer end her strict stay-at-home orders.
The people protesting believe the new order is violating their freedom, as Mail Online reports.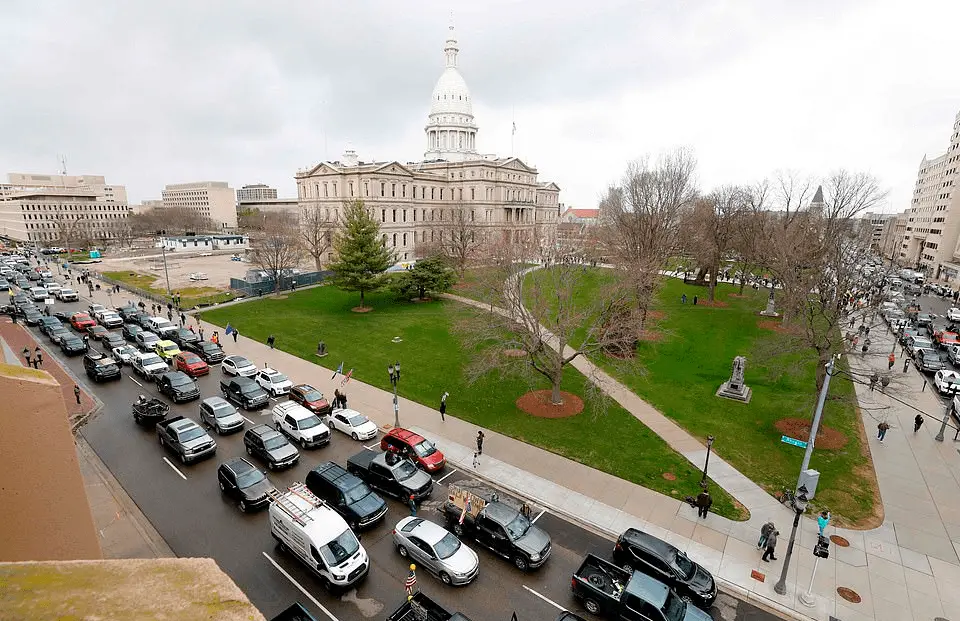 Moreover, the protesters insisted that they are grown people, and they can decide for themselves when it comes to protecting themselves from coronavirus.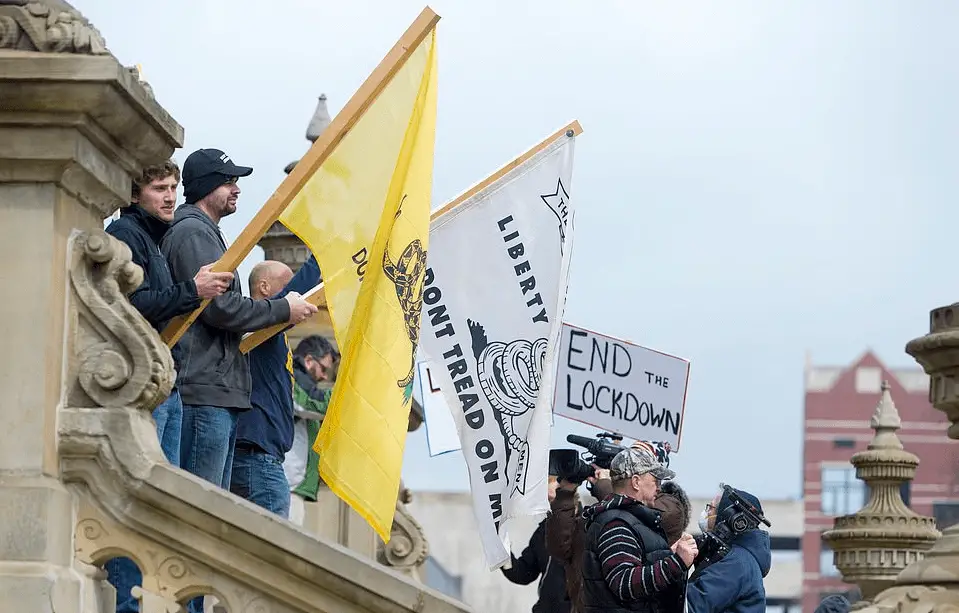 "Make America Great Again" flags were all over Michigan's capital.
Thousands of drivers created massive chaos in Lansing. The traffic was backed up for a mile. And even though organizers begged protesters to stay in their cars, the anger prevailed. They strongly believed their constitutional rights were violated.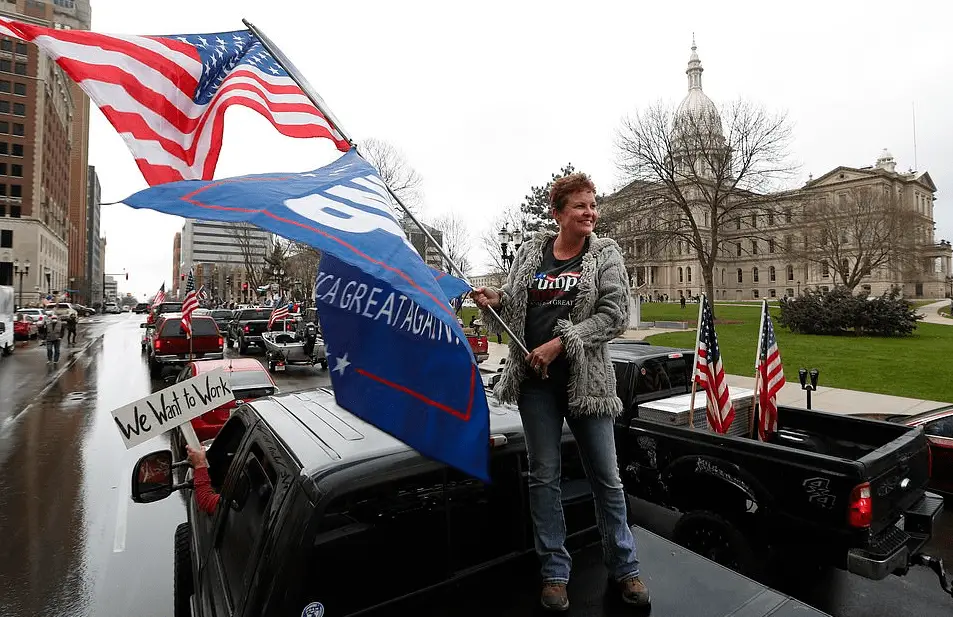 Shockingly, some of the demonstrators claimed they would rather die from coronavirus than see the small businesses being crippled and forced to close because of the pandemic.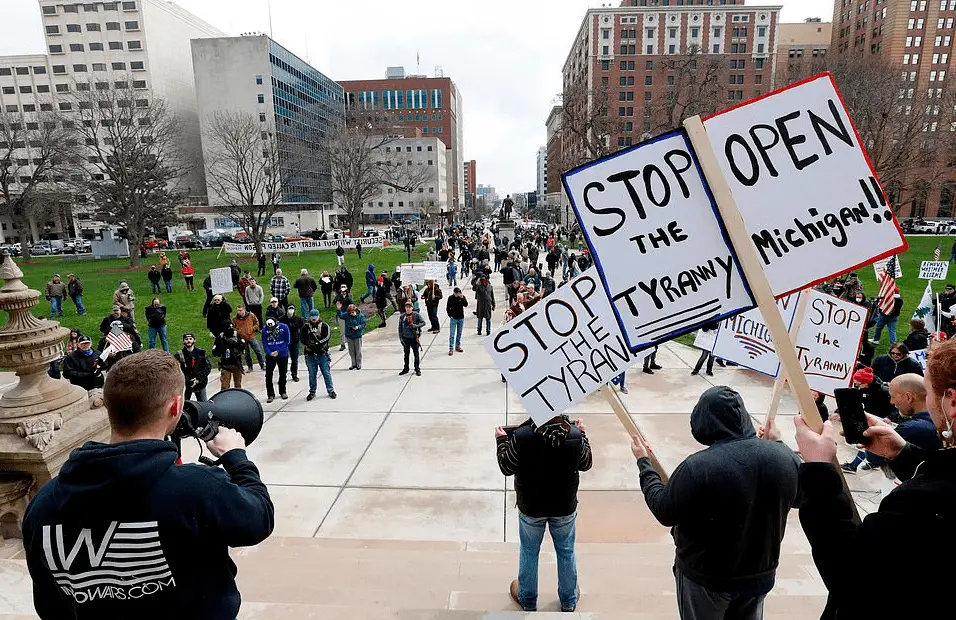 Only in Michigan, there are over 28,000 confirmed coronavirus cases, with nearly 2,000 fatalities.
Many of the protesting crowd weren't wearing any protective equipment. They shouted things like "Recall Whitmer" and held banners saying "Live free or die" which was the motto of their protest.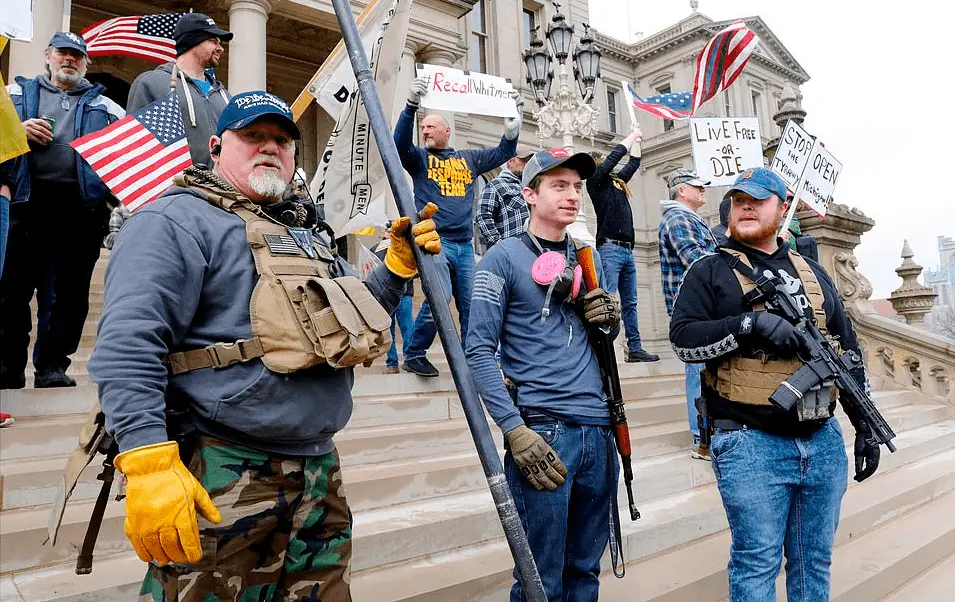 What the demonstrators stated as the cause of their fury was the closure of home improvement stores, greenhouses, hairdressers, landscaping companies, and the banning of boating and fishing.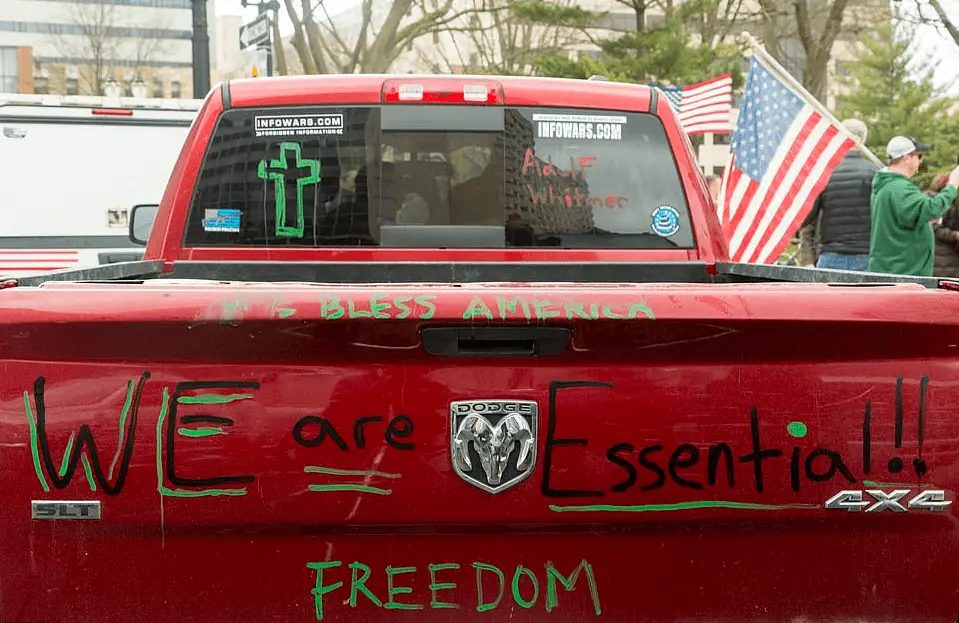 Governor Gretchen Whitmer criticized the crowd for risking themselves and endangering lives.
In an interview with MSNBC, Whitmer claimed that a group rallying against her stay-at-home order may have just created a reason to lengthen it.
"This is the kind of people that extends the need for stay-at-home orders, that spreads COVID-19, that overruns communities. So this is precisely the worst thing that could have happened today." 
The mass protest comes after Whitmer's executive order last Thursday, where she imposed one of the strictest set of lockdown guidelines in the U.S. What she did was stopping people from returning to work, restricted interstate travel, and prevented constituents from fleeing to their cabins in the country.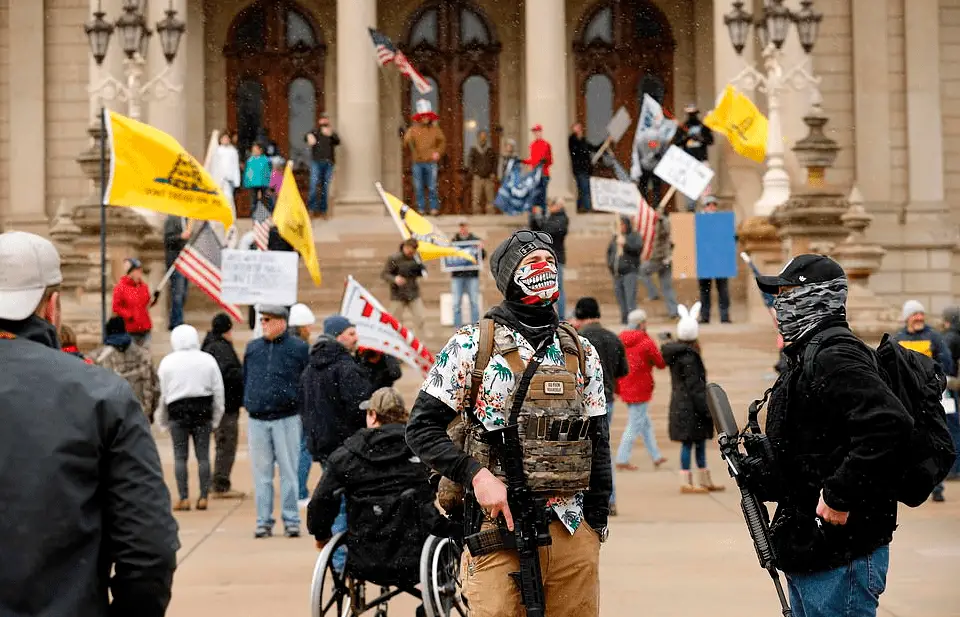 Moreover, Whitmer announced that lawn care, construction, fishing, boating with a motor, home improvement, and gardening were non-essential activities – while alcohol and lottery tickets were deemed essential.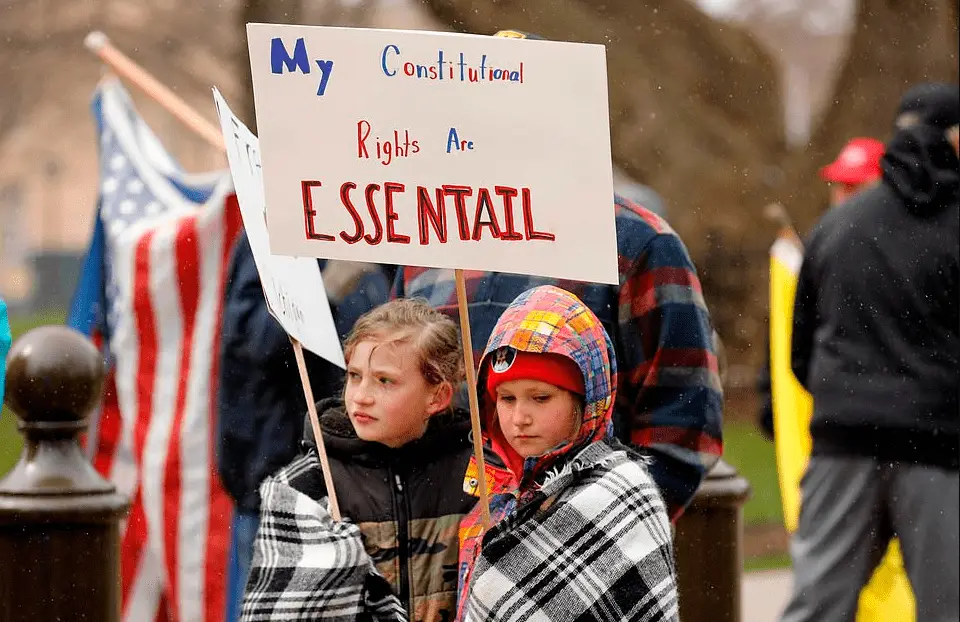 Not only protesters were angry about their governor's harsh quarantine guidelines, but they also complained that their freedom was being denied. In a press conference, Gretchen Whitmer stated:
"I was really disappointed to see people congregating and not wearing masks. We know that this demonstration is going to come at a cost to people's health. When people gather that way without masks… that's how COVID-19 spreads."
She insisted that her statement wasn't about politics, but about public health. "I'm trying to save lives here", she added.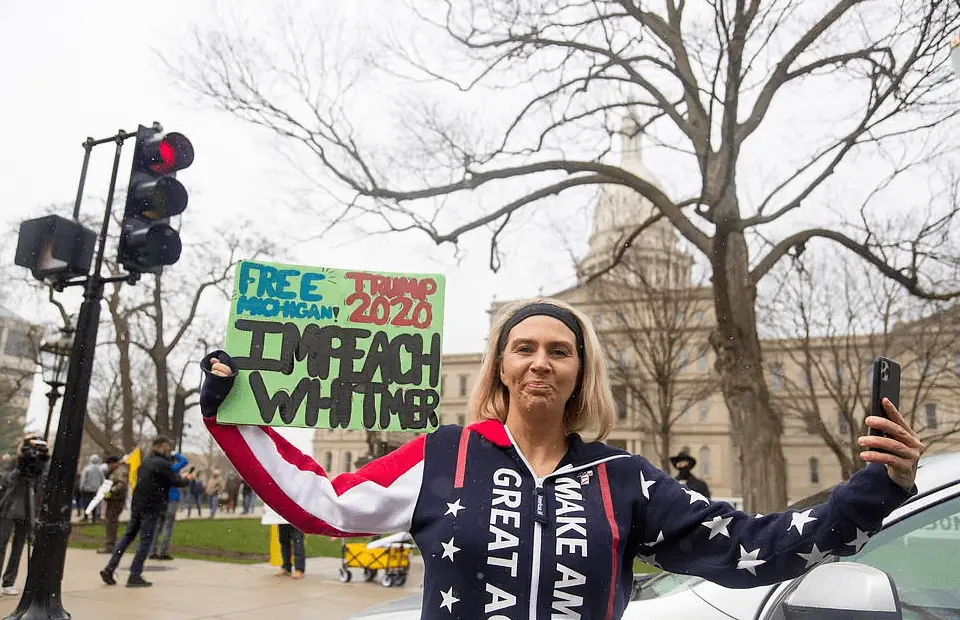 On Wednesday afternoon, three lanes of traffic were filled with drivers blaring their horns outside of the state building on Capitol Avenue. Residents insisted they were ready to get back to work and return to their regular lives. Their impatience was mainly focused on which businesses were allowed to remain open and the cancellation of Easter and Passover services.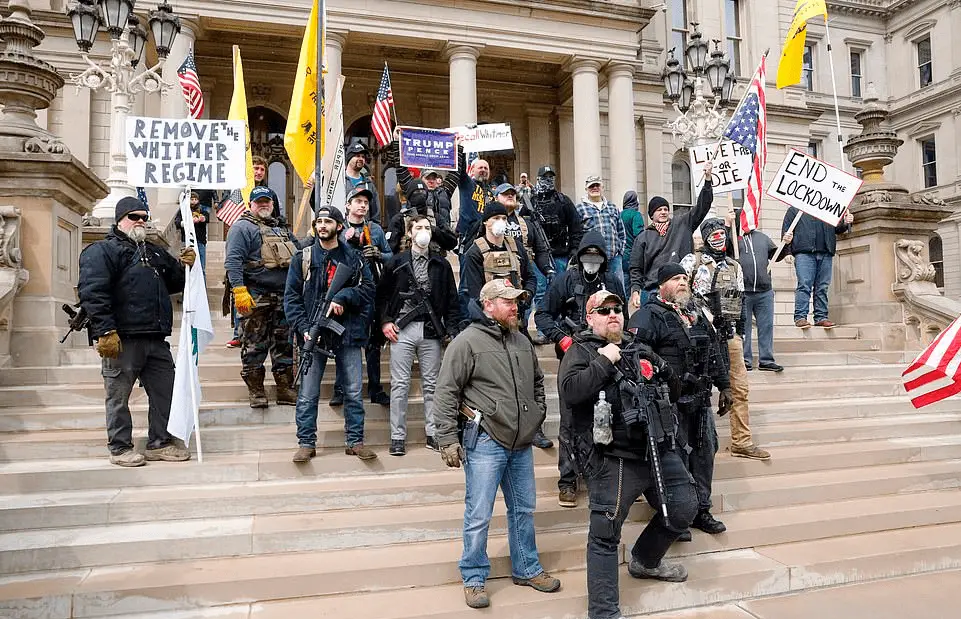 In an interview for a local media, State Rep. Michele Hoitenga said:
"I'm a state representative from the 102nd district and I'm here to support my people. I have a lot of constituents down here right now. They want to get back to work. They can't access the website to get benefits, then they want to get back to work. We're recommending we adapt to federal guidelines to do it safely."
Having in mind that over the past three weeks, the unemployment in the country has escalated by more than 16 million, what most of the activists wanted was to be able to return to work.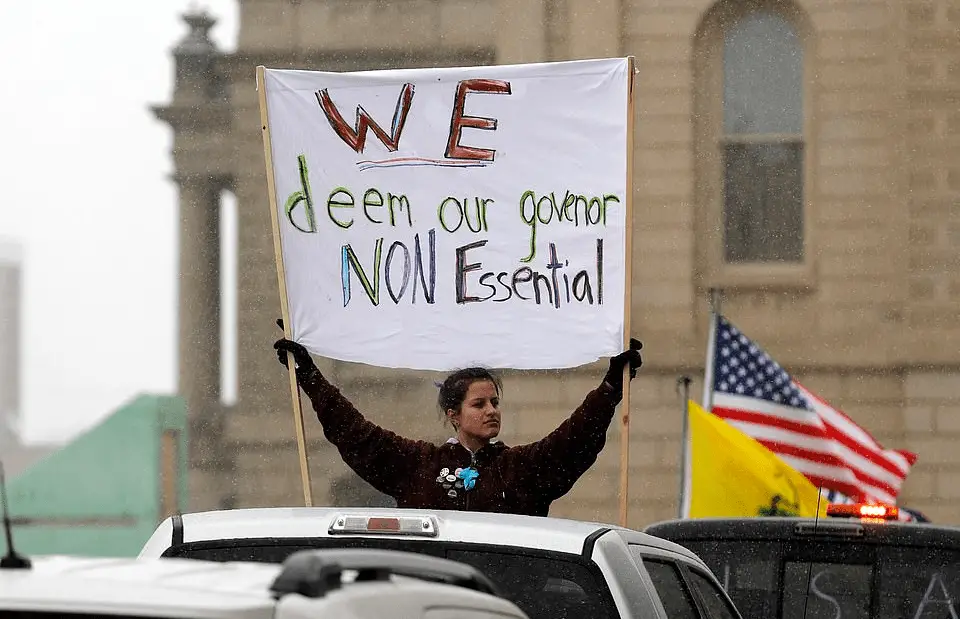 Justin Heyboer's family of Alto, Michigan, has owned Wildwood Family Farms for four generations. Currently, their business is severely struggling due to the lockdown restrictions. For USA Today, Justin said:
"I'd rather die from the coronavirus than see a generational company be gone"
Some people held signs saying "We are essential!", defending their rights of working for their income. Meshawn Maddock, a board member of the Michigan Conservative Coalition, said:
"All of these people still have to go home to the sober reality that they don't have income coming in. It's heartbreaking."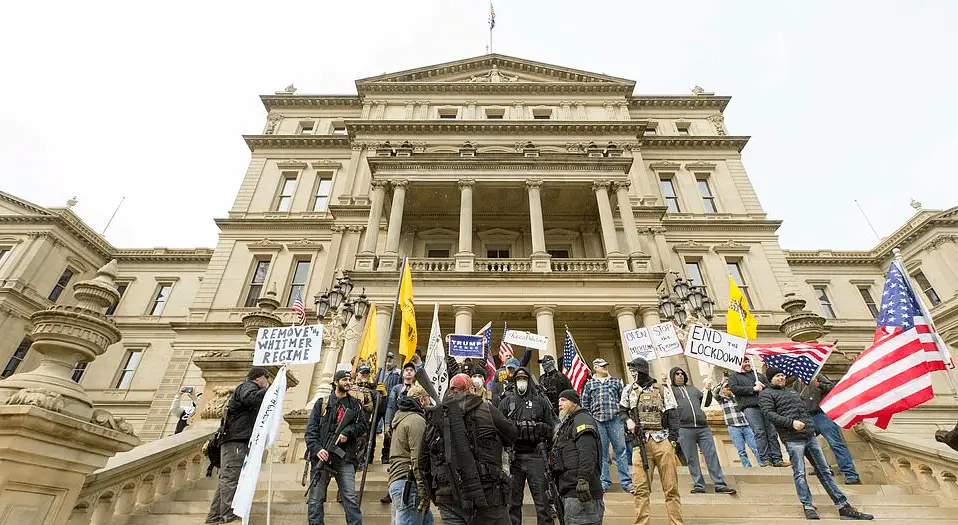 Furthermore, the governor's executive order faced immediate backlash let by Republican state legislators, who found her rules draconian and excessive.
A group of four Michigan residents filed a lawsuit against Gretchen Whitmer, claiming her order infringes upon First and Fourth Amendment rights.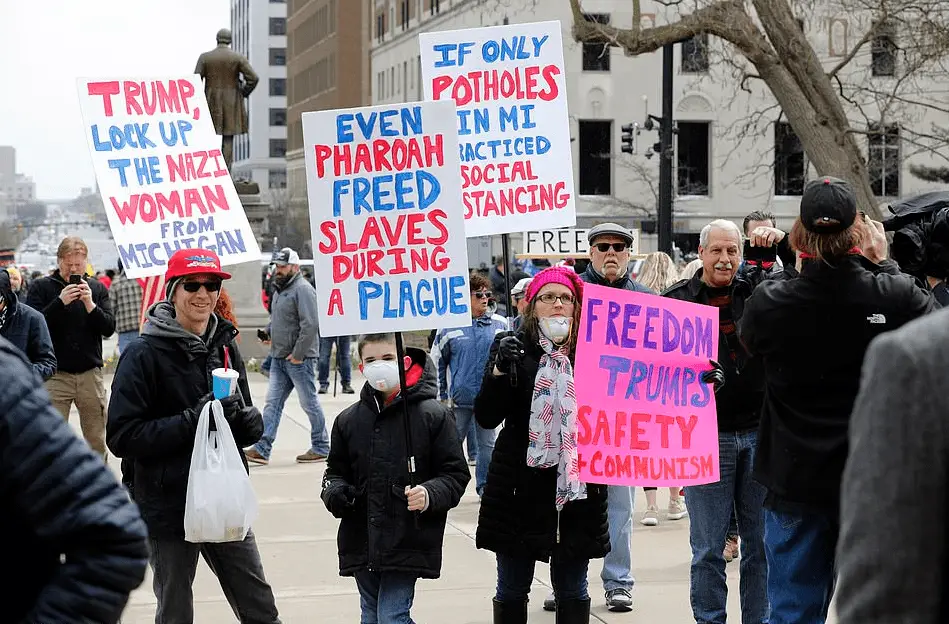 In March, even President Trump expressed his thoughts on Whitmer, saying he had a "big problem" with her.
I love Michigan, one of the reasons we are doing such a GREAT job for them during this horrible Pandemic. Yet your Governor, Gretchen "Half" Whitmer is way in over her head, she doesn't have a clue. Likes blaming everyone for her own ineptitude! #MAGA

— Donald J. Trump (@realDonaldTrump) March 28, 2020
According to Business Insider, Whitmer's deputy press secretary said that the governor believes that everyone has a right to protest and speak up.
"She knows that a lot of people are angry and frustrated, and will always defend everyone's rights to free speech – the Governor asks those who choose to protest these orders to do so in a manner that doesn't put their health or the health of our first responders at risk."