This vintage-styled £620K apartment will bring you back to the 1970s
The 70s are back! This four-bed Edinburgh apartment is a time capsule of one of the most iconic decades of the 20th century.
For the jaw-dropping price of £620,000(roughly $773,530), you can have this adorable four-bedroom stylish apartment, right in the city center of Edinburgh.
It may not give you the 70s vibe from the outside, but inside, the whole place is beaming with its old school home decor. Anyone who visits the place feels as if they were taken back in time in one of the most vivid decades of the last century.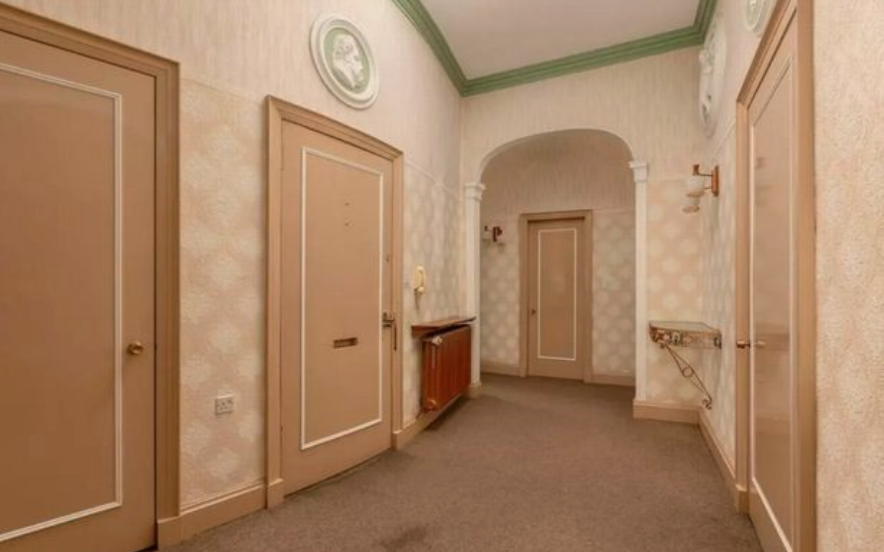 The dapper apartment is situated right in the heart of Stockbridge, on Dunabe Street. It has four bedrooms, a box room, one bathroom, and a bright kitchen looking like one from a Barbie dollhouse, as Edinburgh Live reports. It has been put for sale by the Savills property agents, Mirror notes. They describe the outstanding place as "charming" and "purpose built".
The moment you enter the vintage-styled apartment, you instantly feel that 70s vibe. 
And when you walk through the rooms, the iconic home decor will bring you back to the golden ages of musicians like The Beatles, The Rolling Stones, and, of course, Abba. Natural colors like avocado green, burnt orange, and beige will make you feel as if you were in a "The Brady Bunch" sequel.
The kitchen has a built-in breakfast bar and quite a few storage cabinets. It is the perfect place for a themed dinner party.
However, if the quiet dinner party turns into a larger gathering, there is a spacious dual-aspect sitting room. What's more, the sitting room offers a stunning view of the Dean gardens. Besides, it can apply to have access to both Dean Gardens and St. Bernard's Crescent Gardens.
There is even enough space for a cozy home office.
Moreover, the apartment has three comfortable bedrooms colored in lime green. In a combination with the stripy wallpaper, they give you the perfect 70s vintage feeling.
And the three-piece pink bathroom adds the perfect finish for such a lovely home from the 1970s. 
Christopher Thomson, a property agent for Savills, said:
"I love the position of this flat! To be situated on one of Edinburgh's most sought after streets and have an open outlook is such a rare treat. Coupled with the refurbishment opportunity this property offers buyers a unique chance to create a wonderful home."
Are you a vintage lover with an old soul? Has this apartment grabbed your full attention with its vivid 70s vibes? Tell us in the comment section! And don't hesitate to share this article with someone who would appreciate such a unique place.